The most beautiful casino buildings in the world, Online gambling venues, Global architecture design
Most Beautiful Casino Buildings in the World Guide
21 September 2021
Online casinos have evolved over the past 2 decades to become favorites for gamblers that love the ease and convenience of playing at any time, from anywhere. The rise of online gambling strategy sites like Manekinekocasino is also worth mentioning, because of one simple reason – they provide extensive information on anything that might interest you regarding online casinos and help you create a money-making strategy. This, however, has not in any way stolen the limelight from the more traditional brick and mortar casinos that are still a favorite.
Instead, it has propelled the traditional casino industry into a space that offers more luxury. Casinos are places to have fun, but they're much more than gambling dens; they're often architectural masterpieces that house soaring ceilings, grand staircases, and ornate interiors. There is nothing quite like stepping into one of these master houses of design that open up a whole new world of elegance, sophistication, and grandiose lifestyles where everyone is welcome. Let's take a look at some of the most beautiful casino buildings in the world, from Las Vegas to Macau: their history, and what makes them so special.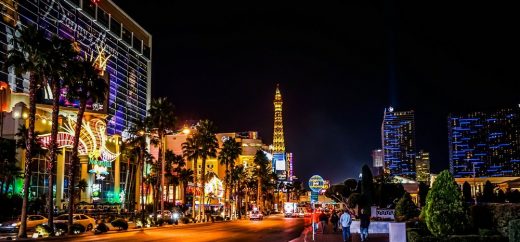 The Most Beautiful Casino Buildings in the World List
Atlantis Resort Casino, Bahamas
The ocean-themed paradise island resort is built around a waterscape that includes fresh and saltwater lagoons and marine habitats, and the captivating beauty of this resort from the moment you step out is awe-inspiring. The island was purchased by Sol Kerzner in 1994. This casino resort officially opened in 1998 and boasts museum artworks from Europe, Africa, the USA, and the Bahamas. Atlantis is not just a favorite for A-Lister celebs but also hosted the 58th Annual Miss Universe Pageant. Its most common attractions are the crystal gate that's formed by thousands of beads, its beautiful aquariums, and of course, the lap of luxury.
Casino de Genting, Malaysia
Situated on the peak of Mount Ulu Kali at an elevation of 1800 meters, this resort was established in 1965 and features a beautiful theme park as well as over 29 restaurants, and boasts the most beautiful landscape. The casino itself is divided into themed sections that offer exclusive rooms for the world's most elite VIP gamblers, and its Sky Casino is inspired by the enchanted forest, bringing the outdoors in. Casino de Genting offers premium vacations with no limit on activities, and if the thrill of playing doesn't captivate you, there's always the beauty of its parks, restaurants, or theaters, and nightlife to take advantage of. The First World Hotel held the Guinness World Record for the World's largest hotel from 2006 to 2008.
Luxor, Vegas
The iconic 30 story pyramid of the Luxor Hotel and Casino boasts soaring towers and unique pyramid rooms. It is located in Paradise, Nevada, and has a massive 120,000 sq ft casino floor. The casino opened its doors in 1993 and has been renovated several times since then. Its signature attractions are without a doubt the Titanic Artifact Exhibition, and Bodies: The Exhibition that showcases human bodies that are preserved through plastination. Luxor is also home to three permanent shows, the most popular being "Fantasy",  a topless venue that strangely enough is a huge favorite. The feel of this resort is encapsulated in its name, and its Egyptian theme is perfectly brought to life in every aspect.
Casino de Montréal, Canada
With a design similar to the famous Opera House in Sydney, Australia, this breathtaking Casino offers unparalleled entertainment with its cabaret, restaurants, shows, and games. This casino was previously the home of the French Pavilion of Expo 1967 and was renovated in 1993 to become the largest casino in Canada. It is situated on Notre Dame Island.
Marina Bay Sands, Singapore
The youngest casino on our list opened in 2010, the Marina Bay Sands in Singapore is a major contender for the world's best with its daring design and its world-class facilities. Marina Bay Sands Casino Resort is flagged as Singapore's most iconic casino, and with due reason. This architectural masterpiece is breathtaking enough on its own, but the hidden gems within make it one of the best in the world.
Apart from its entertainment, shopping, and fine dining experiences, the resort also boasts the world's largest rooftop infinity pool, with captivating views of the surrounding city skyline that spans for miles. In addition to this, visitors can indulge in the Artscience museum, get a bird's eye view of landmarks from the Skypark Observation Deck, or take a romantic ride in a Sampan.
Comments on this The Most Beautiful Casino Buildings in the World article are welcome
Casino Buildings
Casino Building Designs
5 most beautiful casino buildings in world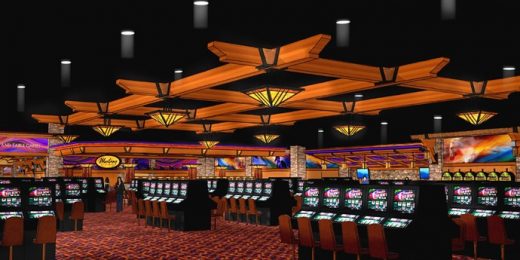 Casino Architecture Design Guide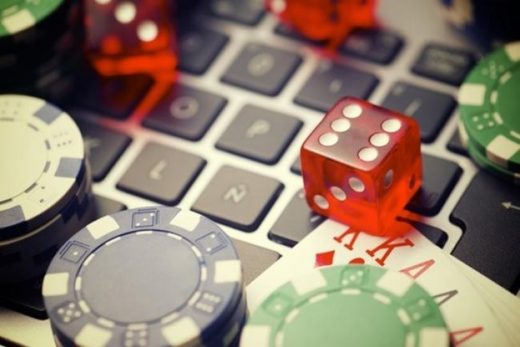 What countries suffer most from online casinos?
Comments / photos for the The Most Beautiful Casino Buildings in the World page welcome