The seven biggest mistakes people make when hiring realtors, Real estate sales team hire tips, Property selling advice
Biggest Mistakes People Make When Hiring Realtors
21 Oct 2021
Selling your property is a big decision, and having the right real estate agent can make or break your bank.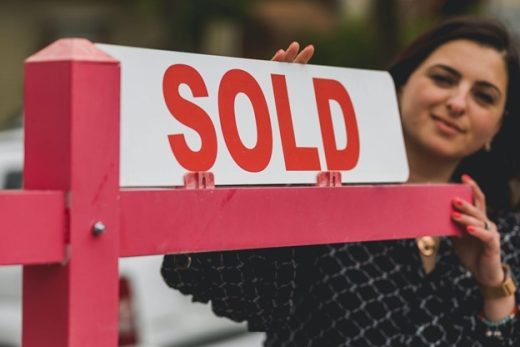 Some people sell their old house to pay the mortgage for a new one, and some sell because they need to relocate. No matter what the reason, you always want a profitable return after the sale.
Real estate agents are pros at selling houses, and they have the right skill sets to help you make the right decision. However, choosing the wrong realtor can lead to a very disappointing situation.
It's very important to choose the right realtor. This article talks about seven mistakes you should avoid when choosing a realtor.
1. Choosing a Rookie Realtor
Some people think the real estate business is easy money and you can make boatloads of it simply by working part-time. These part-time rookie realtors make it difficult for everyone. So before choosing anyone, be sure to ask whether he/she is working full time and ask how many years they have been in the business.
Even if a part-time realtor has the experience and great selling skills, they won't be able to give you enough time because of their part-time schedule. Aside from answering your questions, they won't also have enough time to promote your house and give it the exposure it needs. Lastly, they might not have enough knowledge to set the right price. Look up We Buy Houses For Cash and get a better idea about how much buyers are willing to pay for the property – https://www.sellflhousenow.com/florida/we-buy-houses-orlando/.
2. Choosing a "Yes Man"
The reason you turn to a realtor is that they have way more experience and knowledge about buying and selling property. You need someone who can give you critical advice and tell you if you are making a wrong decision based on the current market trend.
The most common types of yes man realtors will agree to an unrealistic high price simply to add your house to their listing. If the price is way too high, it will sit on the market for months.
After some time, the realtor will offer a much lower than reasonable price to get the house sold. This will leave you with far less money than you could have made.
These types of realtors simply don't care about selling your property. All they do is bait you and switch your prices to get buyers' calls and their agreed-upon commission.
3. Selecting Someone Without References
You have to do a lot of research before choosing the right realtor. Lack of research will cost you your house and the realtor's fees. A lot of people simply listen to what commercials tell them and hire a realtor. Before hiring, check his/her listing, find them on social media, or go to their websites and check their reviews. Look for actual reviews.
Ask the realtor about his current listings and also ask if you can contact his current clients. They can give you a thorough review of the realtor's professionalism and skills.
You can also be a bit sneaky and go to his office or one of his open houses unannounced to see how he handles clients. You can even ask someone you know to call the realtor and ask sensitive questions about his offers and prices. Analyze how the realtor communicates to get a better understanding of his loyalty to the job.
4. Being Impressed Because of Low Commission
To beat the competition, a lot of realtors will offer extremely low commissions. Now, this may sound like a win-win situation, but there is more to it than just that. Less commission for the realtor means fewer marketing resources for you. A realtor with a higher commission likely means he will have a bigger marketing budget.
A lot of realtors ask for low commissions and then instead of selling, they just send potential buyers to other properties simply because they don't want to make less money by selling your house.
Even if they do not have any ill intentions, asking for a very low commission reflects their ability to negotiate. If your realtor is having trouble getting the standard commission, they will have even more trouble when negotiating with a buyer.
To deal with this, you will have to have updated information about the market. If almost 95 percent of realtors ask for the same commission, undercutting them and going for a lower rate is not the best decision.
5. Interviewing Only One Realtor
Different agencies and agents have different unique selling points, and it's always wise to consult with multiple realtors before choosing one. You can also identify their shortcomings and then compare and analyze them to choose the best one.
6. Choosing a Family or Friend
There is a solid reason why business and family should not be mixed together. Selling properties is a serious business, and professionals have years of practice, knowledge, and experience.
Disagreements between realtors and their clients are extremely common. So, if you hire someone from your family, it may hurt your negotiation skills. If the situation gets difficult, it will be tough to separate business problems from personal ones.
7. Falling for the Highest Sales Number
The housing market is complex and is influenced by both macro and micro-economic factors. Just because a realtor was able to sell fifty houses last year, it does not necessarily mean they can fetch the right price for you.
Although a high streak and good track record are positive indicators when selecting realtors, they do not always mean that person is the best realtor.
Large agencies have sales targets their realtors have to meet in a set time. Meeting these targets allow realtors to receive monetary incentives. Sometimes to get those lucrative bonuses, realtors sell properties at low rates simply to get their ratings and numbers up.
Do not just fall for the numbers. Instead, take a look at how they set up their prices in their previous listings and how they executed their marketing plan. Also, analyze their communication and negotiation skills.
Mistakes people make when hiring realtors – Final Thoughts
The realtor will not rush you into things and will maintain complete transparency about his/her past record. Be sure to look out for the red flags to make the best out of selling your property.
Comments on this Biggest Mistakes People Make When Hiring Realtors to Sell their House article are welcome.
Building Articles
Residential Architecture
Kai Tak, Polzeath, Cornwall, southwest England, UK
Design: Cassell Tarring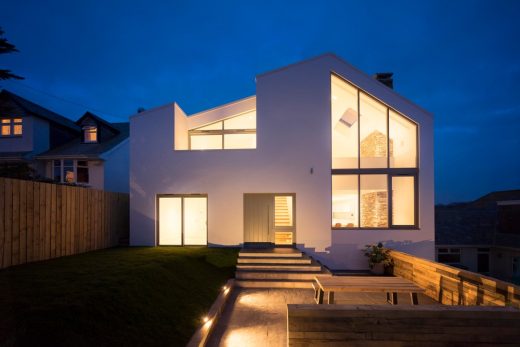 photo : Daniel Fisher
Kai Tak House
Property Advice
Building Design Posts
Choosing a cohesive design style for your home
Are You in the Gray Area in Your Mortgage?
How to Spruce Up Your Home with Personalized Prints
Comments / photos for the The Seven Biggest Mistakes People Make When Hiring Realtors to Sell their House page welcome