How to choose the right power generator guide, Electrical generation tips, Online MEP advice
How to Choose the Right Power Generator
21 Oct 2021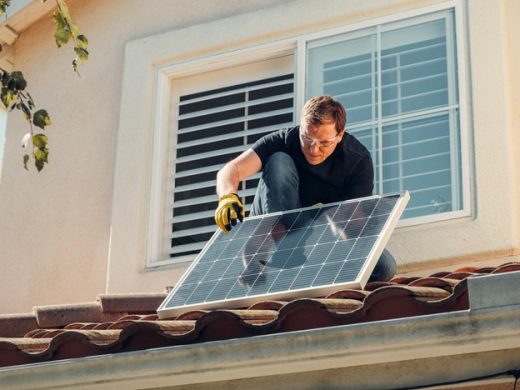 Losing power during a storm or unexpected outage can have terrible consequences. While there's the inconvenience of not having electronics or entertainment, many people find themselves without ways to cook or stay warm. Businesses and consumers are both at risk of losing perishables, especially if the outage drags on.
Choosing the right power generator can help mitigate loss and safety concerns following an outage. Here are some practical tips for choosing the right power generator for your needs.
Consider Your Needs and Goals
First, consider what you need the generator for and what you hope to accomplish. Many people want a generator to cover the bare necessities: power the stove, keep the freezer running, and run a heat source. Others prefer a generator that keeps them happy and entertained for the duration of the outage.
Business owners must consider their needs as it pertains to protecting assets. Most businesses will shut down in the event of an outage, though some can reasonably stay open with a generator. Restaurants and grocers need a generator that's powerful enough to keep their perishables cold until the power comes back on.
The lesser your needs, the easier it will be to choose a generator— both on your mind and your budget.
Assess Usage Frequency
Assessing usage frequency is another important concern when choosing a generator. If you're in an area that experiences an intense hurricane season, you'll likely need the generator more often than someone who lives in a dry, moderate climate.
For businesses, usage frequency also indicates how often you'll need to schedule commercial generator repair visits. While frequent usage will impact the generator's lifespan, infrequent usage will also have a negative effect. If you're using the generator as a worst-case scenario backup rather than a must-have, consider running it every six months to keep it functional. You don't want to find out that it no longer works when you need it the most.
Consider the Size Requirements
The larger your home or business, the bigger the generator you'll require. While that aspect of choosing a generator is fairly intuitive, drilling down into the wattage requires some calculating. Use a calculator with good functionality.
Start by outlining the various appliances and electronics you wish to run with your generator. Then, do a quick search to determine the wattage requirements for each thing— you can typically find these on a tag or plate on the appliance. If you can't find that information on the device, conduct a quick internet search for a logical estimate.
Once you have a list of the appliances you wish to run and their running wattage, add them together to get a total running wattage. You'll need a generator with a wattage that meets or exceeds this total. As with most things, it's always wise to provide yourself with a buffer.
Consider Your Budget
Once you know your wattage needs, you can set a budget based on your preliminary research. If all of your options for reputable brands of generators are out of range, revisit your wattage requirements and see if you can make any cuts.
As with most things, it's important to invest in quality when choosing a generator. Look for a trusted brand, read the reviews, and get recommendations from local experts rather than choosing the cheapest option.
Portable vs. Standby Generators
As the name implies, a portable generator is a device you can move from one place to another. This is a great option for people with limited budgets or other needs, such as powering an off-grid camp or cottage. A standby generator is permanently wired into your home or building. Depending on the setup, it may kick in automatically when the power goes out.
Standby generators are significantly more expensive than portable generators. However, these are a must for businesses with perishable items.
Solar-Powered vs. Gas-Powered Generators
There's a recent debate regarding the use of solar-powered generators rather than gas-powered generators. Solar-powered generators are cleaner, easier to use, and more affordable to run. They're also eligible for local green initiatives and rebates in some areas.
Conversely, gas generators have significantly higher power outputs and can easily be refueled as needed. While solar generators might be ideal for powering a few appliances in sunny areas, gas generators are still the gold standard for businesses and extensive power needs.
Choosing the right generator is contingent on several factors. Taking the time to determine which one is right based on your needs will help you get the best possible return on investment.
Comments on this guide to how to choose the right power generator article are welcome.
Power Generators
Generators Posts
Common home generator mistakes to avoid
Everything to know about generators
Portable, standby, or inverter generators guide
Home
Residential Property Articles
Backwater House, Norfolk, East England, UK
Design: Platform 5 Architects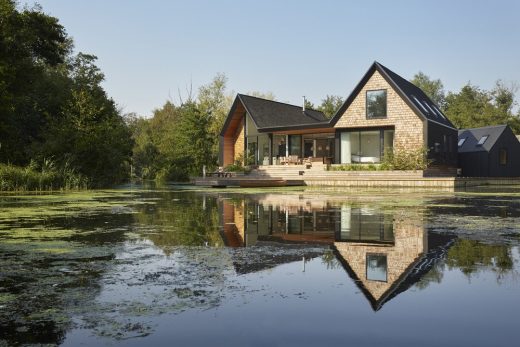 photo © Alan Williams
Backwater House on the Norfolk Broads
Comments / photos for the How to choose the right power generator guide page welcome