Many Benefits of a Massage Chair Guide, Healthy furniture tips, Stress reduction advice
Many Benefits of a Massage Chair Guide
3 Feb 2021
The Many Advantages of a Massage Chair if You're Considering Getting One
If you have been thinking of getting a massage chair, there are plenty of reasons why you should go through with it. While many people may think of it as a meaningless luxury, the right chair is a worthy investment. Keep reading to learn about its benefits.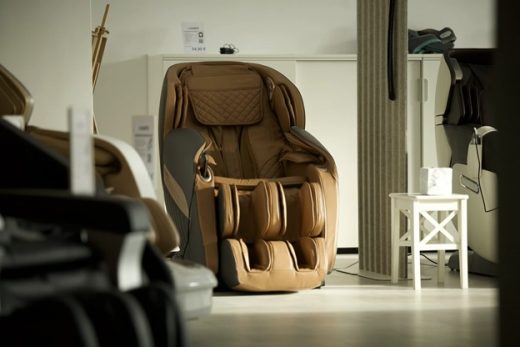 Reducing Tension, Anxiety, and Stress
Studies suggest that massage therapy may be a great way to reduce the symptoms of stress, anxiety, and tension. It has both physical and psychological benefits. A ten to 15 minutes massage may help regulate your blood pressure and oxygen consumption. It may reduce your likelihood of getting stress-related illnesses.
Improved Blood Flow
A few minutes on your massage chair may improve the flow of blood in your body. Osaki massage chairs, for example, are known to offer mechanized massage. The techniques include tapping, kneading, and rolling. Invest in the finest Osaki massage chairs for the best results.  During the massage, the rollers of the char vibrate the key points in the body thereby promoting blood flow. The benefits of improved blood flow include:
Faster recovery from ailments or injuries
Stimulating the production of endorphins makes it easy for the body to handle stress and pain.
Detoxification of the body
Premium massage chairs come with a Zero Gravity feature. It improves circulation all through the body.
Managing Lower Back Pain
If you struggle with lower back pain, it may be time to invest in a massage chair. Reports by the American Chiropractic Association suggest that lower back pain is the main cause of disabilities in the world. About one in every ten people have lower back pain. Unfortunately, it can turn into a chronic condition.
Studies suggest that regular massage may relieve back pain and discomfort. Whether you have been struggling with back pain for some time, or it's a new condition, you can benefit from a good massage chair.
Promoting Cardiovascular Health
Research suggests that massage may be a great way to complement your treatment for heart disease and hypertension. If you struggle with any cardiovascular problems, it may be time to get a good massage chair.
Research suggests that it may lower heart rate and blood pressure in hypertensive women. It can help patients of cardiac surgery manage muscular tension.
Alleviating Headaches and Pain
Massage chairs are great for alleviating body aches, headaches, and other types of pain. Research shows that massage therapy may improve the serotonin levels in your body by about 28 percent. It reduces cortisol levels and makes it easier for your body to deal with pain.
Most massage chairs will ease regular pain. However, specialized options are more effective. They use different techniques and body-heating actions to manage pain. They are a more affordable alternative to physical therapy gadgets.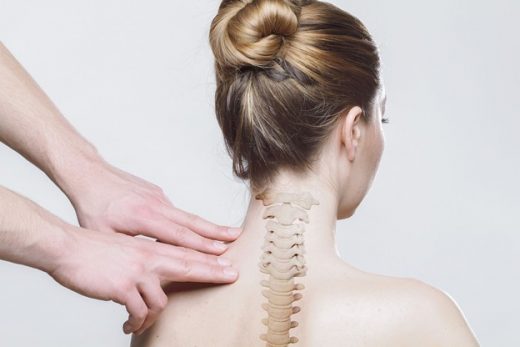 Better Immune System
Massage chairs may help boost your immunity. A 45-minute massage is enough to boost the white blood cells levels in your body. They are great for defending the body from diseases. Regular massages will improve your immune system significantly. They improve your body's ability to resist illnesses like fever and the flu. A single massage is enough to improve your immune response.
Better Sleep
Consider getting a massage chair if you need to improve the quality of your sleep. Massage therapy improves your sleep quality. It reduces fatigue and promotes relaxation. It is perfect for people of all ages, patients with heart disease, and those with psychiatric disorders.
Studies also show that massage increases delta waves, they are the brain waves associated with deep sleep.
Relaxing Sore Muscles
If you overexert your body through strenuous work or exercise, your muscles get stiff and sore. This is an indication that you have pushed yourself too hard, and you need to take a break. Massage therapy will relax your muscles. It will loosen them up and release tension. If you work hard during the day, a massage chair will be one of your best investments.
Improved Posture and Flexibility
If you need to get a better overall posture, it may be wise to get a massage chair. It will also improve your balance and flexibility. Regular massage corrects spine misalignment. It addresses low flexibility that may be caused by a trigger point.
If you have been thinking of getting a massage chair, find high-quality options for the best results. Massage has both physical and psychological benefits. It may be a great way to manage lower back pain, improve blood flow, reduce stress, and get better sleep.
Comments on this guide to Many Benefits of a Massage Chair article are welcome.
Furniture
Furniture Posts
Give your Old Wood Furniture Pieces a New Look
Bauhaus inspired architecture and furniture
Furniture that Help You Work Better at Home
Home Articles
Residential Architecture
Comments / photos for the Many Benefits of a Massage Chair Advice page welcome