Ways to make your new home more energy efficient, Eco home advice, Green property tips
5 Ways to Make Your New Home More Energy Efficient
12 Oct 2022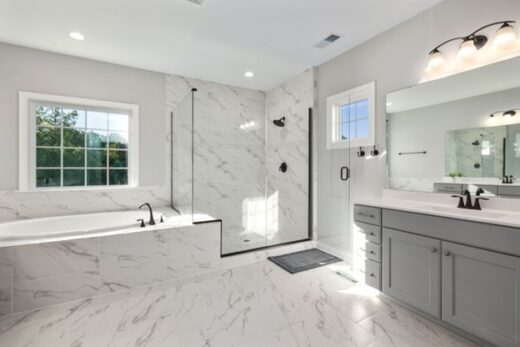 When you move into a new home, one of the first things you probably think about is how you can make it your own. But what about making it more energy efficient? Reducing your home's energy consumption helps the environment and saves you money on your monthly energy bills. From small changes like using LED light bulbs to more substantial updates like adding insulation, you can easily make your new home more energy efficient.
1. Install a Smart Thermostat
One of the easiest ways to reduce energy consumption is by installing a smart thermostat. Smart thermostats can be controlled remotely via your smartphone or tablet, so you can always ensure your heating and cooling are turned off when you don't need them. They also learn your temperature preferences over time and can automatically adjust to help save energy.
A professional electrician notes that the energy savings from installing a smart thermostat can be substantial. Considering that heating and cooling account for about 48% of the average home's energy usage, it's one of the best ways to reduce your carbon footprint and ensure that your home is as energy efficient as possible.
2. Upgrade to LED Lighting
If your new home still has incandescent bulbs, now is the perfect time to upgrade to LEDs. LED bulbs use 75% less energy than incandescent bulbs and last up to 25 times longer, so you'll save money on energy bills and replacement costs in the long run. Plus, LEDs provide better lighting quality than incandescents, so you'll see better while using less energy.
LEDs also come in many creative options. For instance:
In your sitting room, try an LED floor lamp instead of a traditional table lamp
In the kitchen, use under-cabinet LEDs to brighten up countertops while cooking
In the bathrooms, try LED vanity lights for a modern look
In the bedrooms, use LED string lights to create a cozy ambiance.
3. Install Solar Panels
Solar panels are a great option if you're interested in reducing your carbon footprint. Solar panels use renewable energy from the sun to generate electricity, which means they don't release harmful emissions into the atmosphere. They can also save you money on your energy bills, as any surplus electricity generated by the panels will be sent back to the grid for others to use.
And, if you live in certain states, you may be eligible for solar rebates or tax credits which can further offset the installation cost. This is a great option for homeowners who want to lower their electric bills, contribute to global efforts to reduce greenhouse gas emissions, and take advantage of renewable energy incentives while also increasing the value of their homes.
4. Get an Energy Audit
If you're not sure where to start when it comes to making your new home more energy efficient, a home energy audit is a great place to start. An energy auditor will come to your home and assess how much energy you're using and where there may be opportunities for improvement. After the audit is completed, you'll receive a report with recommendations for changes or upgrades.
The goal is to make your home as energy efficient as possible. You don't have to implement all of the auditor's recommendations at once. Instead, start with the changes that will have the biggest impact and then work on making smaller changes over time. Some of the changes can include:
Improving your home's insulation
Sealing air leaks around windows and doors
Upgrading to energy-efficient appliances
Replacing old light fixtures with LEDs, as mentioned above
5. Change Your Appliances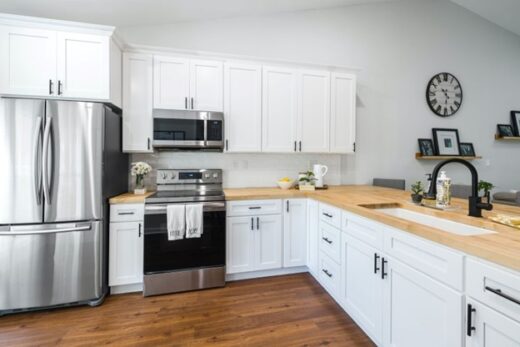 Another way to make your home more energy efficient is to switch out old appliances for new, ENERGY STAR-certified models. ENERGY STAR appliances are required by law to meet certain efficiency standards set by the US Environmental Protection Agency (EPA), so they use less electricity than non-certified appliances while still providing the same level of performance.
When shopping for new appliances like refrigerators, dishwashers, or washing machines, look for the ENERGY STAR label to be sure you're getting an appliance that will save you money on your energy bills and help reduce your carbon footprint. Every effort counts when making your home more energy efficient, and appliances are a great place to start.
An Evergy-Efficient Home Will Save You Money
Making your new home more energy efficient doesn't have to be difficult or expensive. There are plenty of simple changes you can make that will greatly impact your monthly energy bills and the environment. So take some time before or after moving in to consider which electrical upgrades work best for you and your family. Your wallet—and the planet—will thank you.
Insulation
Some areas of your home will be better insulated than others, and a lack of insulation can lead to increased bills and inadequate energy efficiency. One room that is notoriously poor in terms of insulation is the conservatory, which is typically freezing cold in the winter and far too hot to enjoy in the summer. Considering options such as conservatory roof insulation can drastically reduce heating bills, improve your home's overall energy efficiency, and ultimately make it a room that you can enjoy all year round.
Comments on this Ways to Make Your New Home More Energy Efficient article are welcome.
Sustainable Building Design
Sustainability Posts
Simple changes to make your home more eco-friendly
How to Make a Home more Eco-friendly
Can you have a net-zero house?
Buildings
Architecture
Springfield University Hospital in London, England, UK
Design: C.F. Møller Architects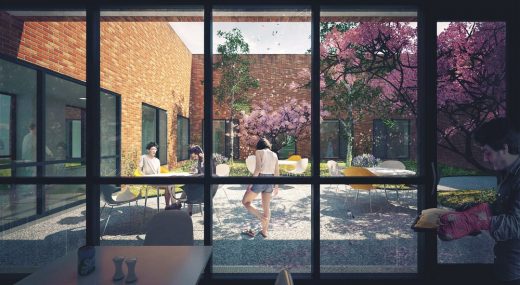 image courtesy of architects
MD Anderson Cancer Center at Cooper in Camden, New Jersey, USA
Design: Francis Cauffman, Architects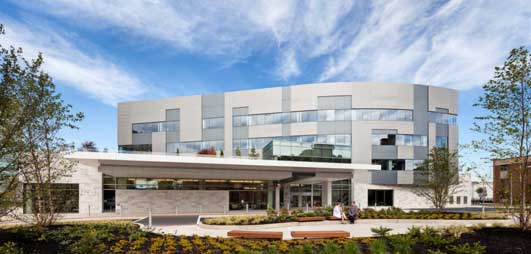 photo : Chris Cooper
Comments / photos for the 5 Ways to Make Your New Home More Energy Efficient page welcome