Commercial Real Estate Project Management tips, Green property build, Sustainable houses
4 Steps to Take When Moving Into Commercial Real Estate Project Management
24 September 2022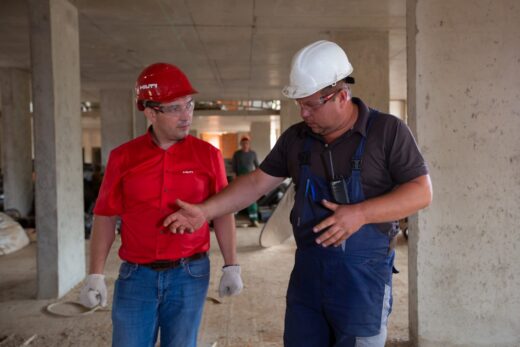 Every construction project has its hurdles to handle and quirks to work around, and commercial buildings are more liable to throw up unexpected issues than most.
That's why you need to take project management seriously, and ensure that you're doing all the right things and using all the best tools to assist you.
Professionals in this space have a lot of responsibilities to juggle, but the following tips will set you on the path to success as a commercial real estate project manager.
Find software that offers insightful reporting to wow your clients
One annoying obstacle that stands between project managers and a streamlined experience is being able to convey important information to clients.
When you're dealing with non-experts, getting bogged down in jargon and complex terminology as you try to explain some decision you've made, or to pitch a project in the first place, is a real possibility.
That's where having specialized software like that offered by Northspyre can make things much simpler. Modern tools with in-depth reporting capabilities will let you showcase even the most complex data in a digestible way that doesn't require a degree in architecture or engineering to understand.
Furthermore, with this type of tool on your side, you'll be able to more accurately predict the trajectory that a project will take, with the automation of data analytics ensuring that you're on top of every facet of a project from the initial concept to the grand opening.
Get educated and build up experience
The two things that you need to make waves in any profession are education and firsthand experience. If you only have one, then you won't be equipped to deal with what lies ahead.
You can get degree-level education in construction project management, and if you are convinced that this is your calling then it makes sense to pursue such a course. Institutes like the University of Colorado and Oklahoma State University have degrees covering this specialism, for example.
In terms of acquiring experience, starting out in a junior project management position, or even working on construction sites in a non-managerial capacity, can both be useful. You need to have a rounded appreciation for the processes and responsibilities involved, as well as for the people who are tasked with completing them.
Become a great communicator
Another thing you can't lack as a commercial real estate project manager is people skills. Communicating with others is what you'll spend most of your time doing, and there are a plethora of moving parts involved in any project which you'll have to keep together with your words and actions.
From the workers on-site to the team members in the office to the clients themselves, your role will encompass interactions with them all on a regular basis.
Becoming an effective communicator will of course take time, and it's not just about learning how to express yourself and how to listen to others. You also need to master the different tools and means of communicating that are at your disposal. It's no good being a good in-person conversationalist if you can't write a coherent email, for example.
Embrace adaptability – Commercial Real Estate Project Management
The most important step any budding commercial real estate project manager can take is to leave their preconceptions at the door and do away with rigid forms of thinking.
Instead, adaptability is the best weapon in your arsenal, and it has to be applied to problem solving on the job from moment to moment.
With time, your skills and knowledge will expand, but you should also harness tools to support yourself rather than bearing all of the burden alone.
Comments on this guide to Commercial Real Estate Project Management article are welcome.
Construction
Construction Posts
Reasons to Hire a Reliable Contractor
Impact of technology on the construction industry
Industrial architecture – prominent industry buildings
Building Articles
Residential Architecture
Comments / photos for the Commercial Real Estate Project Management advice page welcome