5 Common property issues: Do this to avoid them, home buying tips, Online property purchase advice in 2022
5 Common Property Issues: Do This to Avoid Them
12 Oct 2022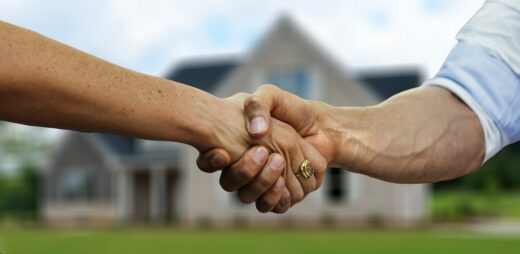 Closing on a property sale requires a clean title, but often this is not the situation. Over one-third of real estate transactions require work to fix title issues before moving forward. As a result, title companies research up to 50 years of the property's history to find past deeds, tax records, wills, court judgments, trusts, and bankruptcy filings to find anything outstanding or defective. Discover five common property issues to avoid for maintaining a clean title and eliminating defects that prevent the property from passing to another owner.
Heirs Are Missing or Unknown
One of the most significant factors a NJ title company examines is whether there are missing or unknown heirs if an owner dies before selling their home. Sometimes, missing or unknown family members return to claim an inheritance or try to contest a will. Another possible situation is the owner dying and the will is missing. The will must be found and dealt with to determine who rightfully owns the property. Working with an attorney to prepare a will and definitively address missing or unknown heirs helps alleviate these concerns and ensure the property can be assumed or sold after the owner's death.
Errors in Public Records
Another common issue is dealing with public record errors that require fixing to move forward with a property sale. For example, missing information or a clerical error can lead to a mistake that needs correcting. As a result, the deed must be refiled before closing is scheduled on the property. In addition, working with a lawyer and title company before selling the property can often reveal errors in public records that require updating before a sale occurs.
Undefined Boundaries
An important feature of a title report is the property lines, which must be definitive to sell the property to new owners. Unclear property boundaries mean a neighbor or public entity could be entitled to claim property ownership. The boundaries must be properly defined to transfer the property. To determine your property's boundary lines, visit your local assessor or county recorder's office, and if there are discrepancies, hire an attorney and surveyor to resolve them.
Fraud and Illegal Deeds
Unfortunately, some owners document their titles illegally through acts of fraud or forgery. If this occurs, the title cannot be transferred until the title is cleared. Additionally, illegal situations can lead to an unlawful deed, such as a person who is unsound of mind, an undocumented immigrant, or a married person who claims to be single. Therefore, a title company researches the deed to ensure the owners face no illegalities or conditions in the future.
Property Liens
When property owners have unpaid debts, owe the government or a business money, or fail to pay taxes, a lien could be placed on the property. As a result, the debtors are making a legal claim of property ownership to recover their money. To sell the property, the owner must pay the funds owed to transfer a clean title. Purchasing a property with existing liens could mean the new owners become responsible for these debts.
Fixing Property Title Issues
Whether you want to sell or buy a property, title issues mean the deal stands still until the problems are resolved. The first step toward clearing them up is having a title company conduct a title search and fix any problems. Because problems occur, investing in owner's title insurance is crucial to protect yourself from forgery, fraud, lawsuits, undisclosed easements, flawed public records, and conflicting ownership claims.
How Do Title Companies Remove Title Issues?
A title company files various documents to remove title issues and clear property titles. For example, a quit claim deed removes an heir to clear up title among spouses or co-owners. Another example is a reconveyance deed to record the mortgage payment under a deed of trust. Putting these issues in the hands of the professional is the only way to ensure a property's title is clear and ready for transfer.
What is Owner's Title Insurance?
Buyers should be aware that the lender's title insurance is not the same as the homeowner's because it only covers the lender's risk associated with property transfers. However, buyers can invest in owner's title insurance to protect them against common property title issues. Purchasing a home is one of the most significant investments people make, and buyers should be cautious to ensure they are protected.
Why Do You Need Owner's Title Insurance?
While lender's title insurance is typically mandatory to protect their interest in the property, an owner's policy is not required. However, as an indemnity policy, the owner's title insurance protects the buyer's rights against covered claims arising after the purchase. It is in a homebuyer's best interest to purchase owner's title insurance to protect themselves from costly problems that could compromise their ownership in the future.
Benefits of Title Insurance
Before buying a property, a title examiner examines public records to determine property ownership and uncover documentation associated with the property, such as deeds, court judgments, and tax records. Thus, you are protection from undisclosed conditions such as easements, encumbrances, outstanding debts, and unknown heirs. Additionally, title insurance provides protection in court if a covered defect arises.
What Makes Title Insurance Different from Homeowner's Insurance
Often, buyers confuse homeowner's and title insurance, but they are not the same. While the lender usually requires both, homeowner's insurance only protects structures and the owner's belongings. However, title ownership protects your right to own the property, which is critical to ensure when you make such a significant investment.
No Price on Peace of Mind
Most types of insurance protect people from what may happen in the future, while title insurance protects you from unknown or undisclosed past circumstances. While these issues can be fixed, they threaten your property rights and can lead to expensive disputes. For a one-time fee, title insurance protects your property ownership and provides essential peace of mind about owning your home.
While common issues arise during property transfers, title insurance helps eliminate them and ensures you get clear ownership of your home.
Comments on this 5 Common Property Issues: Do This to Avoid Them article are welcome.
Home Design
Home Design and Real Estate Posts
Designing tips for home interior guide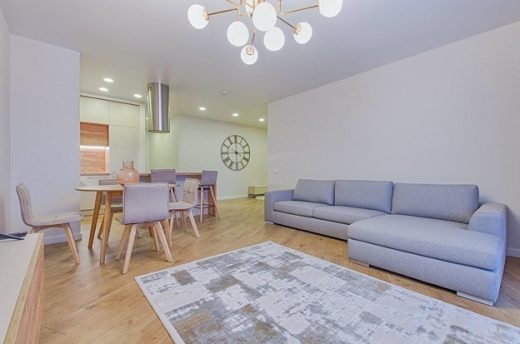 Interior Home Design Trends 2022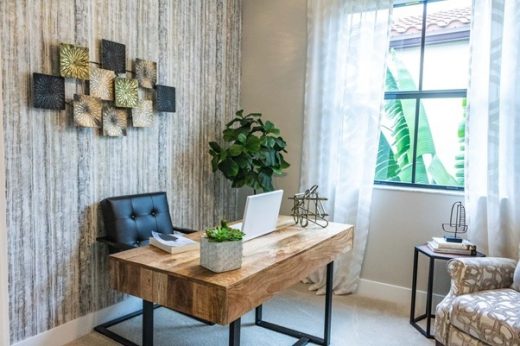 10 Mistakes To Avoid When Investing In Real Estate
Property
Residential Architecture
Comments / photos for the 5 Common Property Issues: Do This to Avoid Them page welcome