Learn how to improve industry maintenance guide, Online repair advice
Learn How to Improve Industry Maintenance and Gain a Competitive Edge
5 Jan 2022
Maintenance is a process that involves the practical and functional checks, servicing, repair, or replacing of machinery or equipment in industrial installations. It will also include any cost-effective activities of keeping equipment in good shape before or after a breakdown. Companies that embrace and adopt machinery in the manufacture of their high-quality product should include industrial maintenance into their day-to-day operations.
Maintenance is an integral part of daily activities, whether in the food processing, refinery, energy, construction, or printing industries. You can opt for a preventive, predictive, corrective, condition-based, or predetermined type of maintenance. There are notable benefits of any kind of industry maintenance you choose. And they include:
Security– A company's maintenance actions will guarantee the safety of the team involved in the manufacturing or production processes. It will be easy to maintain the good functioning of equipment while making sure those using it are safe. For instance, it will be easy to detect, assess and prevent possible risks to the workers. In the long run, you will ensure a safe working environment.
Quality– The maintenance interventions a company takes focus integrally on guaranteeing the quality of the final products or the entire manufacturing process. Regular maintenance improves the efficiency of equipment and keeps it in the best working conditions.
Costs– Maintenance helps reduce the chances of downtime and machine failure. Hence, a company will stay productive and profitable by avoiding unnecessary production delays, and cost reduction is a guarantee.
Constant availability– Industrial maintenance will guarantee continuous availability of machines to use for day-to-day activities. When proper maintenance practices are implemented, all machines will be fully functional and ready for use.
Learn How to Improve Industry Maintenance Guide
How to Improve Industrial Maintenance
In the industrial environment, continuous and planned improvement is imperative. It is a part of everyday activities, and many companies are getting better, wiser, and faster in their operations to stay ahead of the competition. Improving industrial maintenance and quality gives a company the bigger edge and power to excel in terms of production capacity, quality, efficiency, and reliability.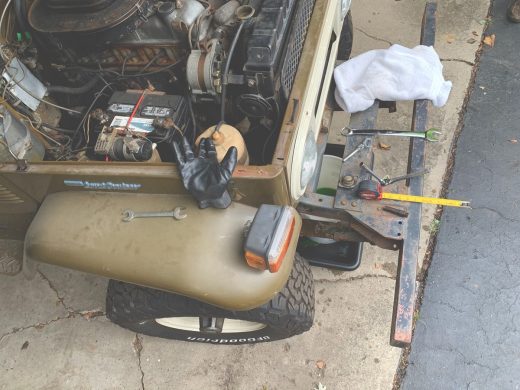 Improvements don't just happen overnight or come from adherence to maintenance in the work environment. And to improve the capacity of industrial maintenance, there are a number of strategies to embrace. Have a look:
Educate Your Workers
Industrial maintenance jobs vary, and many manufacturing companies will hire different types of professionals. Maintenance mechanics, technicians, engineers, and electricians make a great team in any company. However, they have to go through intensive industrial maintenance training.
The reliability of an industry and the best maintenance cannot be effective without well-trained and adequate staff. The staff you hire should deliver maintenance with unparalleled precision, foresight, and thoroughness. Training staff equips them with better maintenance know-how and skillsets. Hence, they can troubleshoot all kinds of maintenance obstacles that your company faces.
Assess all the Machinery
Assessing machinery can seem like a time-consuming activity, but it is vital in improving industrial maintenance. Start by recording and documenting every detail of your piece of equipment, including:
Their condition
Downtime cost
How often the machine is in use
History of repair and maintenance
Lifespan
Location and
Hours of operation
Use Proven OEM Parts
When undertaking repair, maintenance, and parts replacement, it's wise to stick to Original Equipment Manufacturer (OEM) parts. These parts guarantee a high level of maintenance as per factory standards and specifications and better performance.
Recognize Available Maintenance Opportunities
Check-ins and routine inspections on a piece of equipment are simple tasks, but they effectively reduce downtime and failure. Learning how to take advantage of maintenance opportunities is the key to delivering matchless maintenance. These opportunities offer a means to keep machines functioning correctly and at peak uptime.
Develop KPIs for Maintenance
Companies need to create key performance indicators (KPIs) to improve maintenance standards. You will enjoy accountability in your maintenance routines and set high standards for excellence among your workers.
Invest in Maintenance Technologies
Quality industrial maintenance cannot be a success without embracing the latest technologies, tools, and practices. Industries have to empower maintenance operations within their facilities. You have to invest in state-of-the-art equipment, tools, data collection systems, and a computerized maintenance management system (CCMS).
CMMS is essential and helps build a database of information on each machinery and the necessary types of industrial maintenance. These systems come with software that helps forecast when equipment needs certain kinds of repairs, replacement, or servicing.
Is It Worthy to Invest in the Services of Maintenance Experts?
To achieve the best results and high standards of quality industrial maintenance, it is worth investing in professional services. It is not a cost but an investment to hire experienced, well-trained, licensed maintenance mechanics, technicians, and managers. Most importantly, you will find it more rewarding if you consider the machine maintenance job description.
So, what makes the best maintenance mechanic or machine operator? A manufacturing company will, without a doubt, go for a mechanic who keeps all the equipment in the facility in good shape and operating exceptionally well. A good mechanic will machine test, troubleshoot, reduce technical issues, perform emergency repairs and part replacement.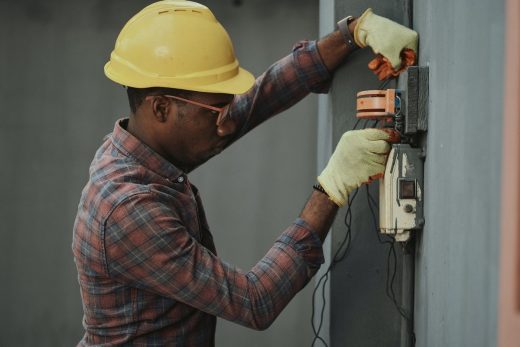 Many companies will go for an individual with unparalleled problem-solving skills, technical skills and qualifications, physical ability, and basic computer skills. An experienced and trustworthy mechanic will bring expertise and exposure to your existing maintenance team. Manufacturing companies shouldn't have any reservations about hiring the best professionals in the industrial maintenance field.
To Sum Up
Industrial maintenance is crucial to every manufacturing company eager to gain a competitive edge. It makes it easy for companies to stay productive because all the machines and equipment are in good shape and running properly. Hiring the best machine maintenance professionals is worth the effort as you will have a team focused on keeping your company undertaking day-to-day activities fruitfully and in the long term.
Comments on this guide to learn how to improve industry maintenance article are welcome.
Property Articles
Real Estate Posts
Construction Industry leveraging Big Data for Gains
Make Your Construction Fleet More Efficient
Building Articles
New Architecture
How will the Construction Industry respond to BREXIT?
Comments / photos for the Learn how to improve industry maintenance advice page welcome