Best Architects Project Management Software, UK Architectural Design, Property
How will the Construction Industry respond to BREXIT?
UK Building Construction: British Architecture Business Advice Article
20 Dec 2020
How Brexit Affects Architects post-EU transition
post updated 11 Dec 2020 ; 17 October 2019
Construction Industry Brexit Impact
Potential Brexit outcomes put the construction and manufacturing sectors at risk
The UK's impending exit from the EU is likely to be an epochal moment. Depending on the form of the exit, there could only be minor impacts, or there could be very severe economic consequences.
Brexit Impact on UK Construction Industry
2 August 2019
How will the Construction Industry respond to BREXIT?
As our government continues to shock us with their haggling in parliament, the effects of BREXIT are starting to be felt by Clients, Professional and Contractors alike. In the construction industry we rely heavily on consumer confidence and uncertainty has direct and fast effects. We can already see the impact of the ongoing Brexit process in the construction industry within our labour force, materials costs, projects funding and bureaucracy.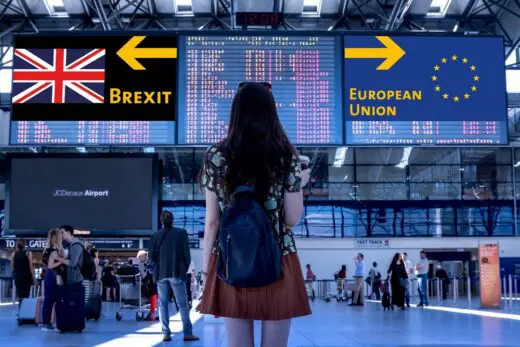 Labour
Building in the UK relies on an enormous amount of EU Migrant labour, both for skilled tradesmen as well as professionals such as Architects. The current demand for construction professionals and contractor tradesmen in the UK is enormous and already we can see a serious lack of personnel available to meet that demand. The UK's exit from the EU threatens to make this situation much more acute.
The major difficulties are three fold:
1. The worker shortage will result in increased costs for projects which we are already seeing in current project tenders. Where the supply is not available to meet demand, labour costs will increase as consultants, tradesmen and contractors demand higher pay.
2. The government has committed to build over 1 million new houses. The lack of building through reduced labour availability, increased materials costs and lack of funding, will worsen the housing crisis. This will be particularly felt in large cities such as London.
3. The government has proposed alternative visa systems for workers to come to the UK where needed in the industry. These schemes will severely deter EU workers where they are not required to have any working visa for other European countries. In addition UK companies will have to spend much more money and time going through the visa processes for EU staff.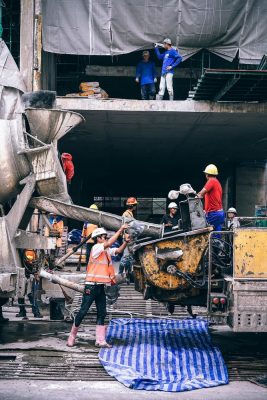 Materials for Building
Current figures suggest that two in three of all construction materials come from the EU. We can already see materials costs going up across various industries including the construction industry and our weaker pound is exaccerbating this rise in cost.
The other problem is that pre-Brexit we have no tarrifs on materials imports and post-Brexit we are facing taxation for all imports including construction materials. Added to this, there may be limitations on quantities of materials post Brexit. This will affect everybody in the industry from the clients to the engineers and contractors.
Bureaucracy
We all know how complicated dealing with Europe can be. Membership of the EU has simplified this process and cut down the red tape. We are now putting this red tape back in place, albeit no trade relationship has yet been brokered between the EU and the UK. As such there will be a lot of confusion and cost involved in adapting to whatever our new relationship ends up to be with the EU.
Project Funding
All who are in the industry know how valuable the EU Funding system has been for major infrastructure, social, tourist and community projects. We at SpaceShapers have a few projects which are using EU Interreg funding schemes.
The UK has had a huge benefit from EU Funding for minor and major projects such as HS2 and Crossrail. Our departure from the EU means the potential loss of this funding will be enormous and questions whether future infrastructure projects are viable.
However, the EU funding loss may lead to savings of the UK's contributions eventually (once committed funding years have passed). The weaker pound also assists foreign investment however the uncertainty of our economic and political situation still deters investment in the short to medium term.
Skilled Labour
The construction industry in the UK relies heavily on skilled labour (both for professional consultancy and building), whereby there is already a large shortage across all sectors. This problem will be exacerbated. Various market research reports show that across the industry, companies in the UK are operating at 86.2% of capacity in Q1 2018 – up 1.9% from Q1 2017.
Infrastucture gowth is fastest with tender price inflation up this year (3.8%). Other construction projects in the UK across sectors are expected to grow by 1.7% this year.
However, labour costs are expected to increase an average of 4% this year, which will put pressure on the cost of staffing projects. Official ONS data shows EU workers as a share of the construction workforce fell by 1% between the time of the EU referendum and the end of 2017.
With the highest construction activity and heaviest reliance on foreign labour, the London market is especially exposed. At the time of the referendum, nearly half the capital's construction workforce had been born abroad, current figures place it at 42% – the fastest 18 month decline seen in 15 years.
So, the climate for the construction industry through the Brexit transition is not optimistic. One way in which SpaceShapers has prepared for Brexit is to ensure our projects are not just UK based and our consultancy teams are sourced from UK as well as overseas. This will ensure we are able to adapt to the increasingly uncertain and changing climate.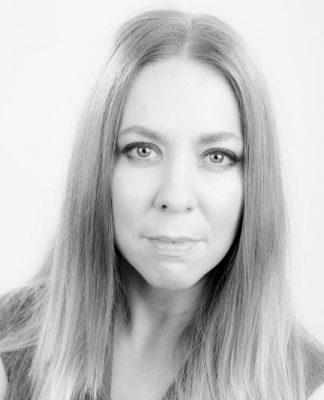 Please contact Valeska Pack at SpaceShapers Ltd if you want to discuss the feasibility of your project in the Brexit climate.

www.SpaceShapersArchitects.com
[email protected]
D: +44 (0)7972 803451 / T: +44 (0)20 3092 6183
Building Articles
Comments / photos for the How will the Construction Industry respond to BREXIT? page welcome