Construction industry leveraging big data for gains tips, Online property advice, Building guide
Construction Industry leveraging Big Data for Gains
27 Sep 2021
For commercial construction companies, and the construction industry in general, big data points to the huge scales of data that can be accessed today, from past records. This type of data can be related to devices, people, machines, computers or sensors.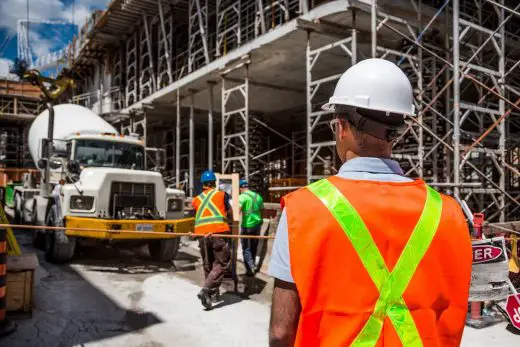 The commercial construction sector is leveraging big data to go high on profits. The data in this sector is always on the rise since the records and the plans for all modes of construction are stored over time. Whatever was built at any point of time has recorded data somewhere. Since the input keeps increasing over time and the sources of data are multiple, big data is a boon. Few diverse data sources in the construction industry are-
Workers on construction site
Earth movers
Cranes
Buildings
Material supply chains
The immense Value Data holds
Information systems of traditional type record simple information well. Examples of such records are-
CAD designs
Schedules of projects
Employee detail
Project costs
However, when it comes to data that is unstructured, such as printed information, sensor readings of analog grade and free text; traditional records fail to live up to the same. Mostly, traditional systems handle orderly data and digital arrangements better than unstructured data.
Reasons of Leveraging Big Data
The top reasons why the construction sector is currently leveraging the power of big data is because it helps gain further insight and decide better in terms of construction management.
It also aids in assessing data of larger volume and analyzing the same for drawing building project based conclusions.
Big data is not relevant on an individual scale. It is the analytics bit related to big data that helps it leverage growth in sectors such as construction.
How does the Industry use Big Data?
Take a sneak peek into how general commercial contractors are using big data. To understand the link, you need to understand the designing-building-operating cycle for construction projects.
Designing Aspect
Historical data and current big data trends can help designers and site engineers plan everything from location to style of buildings. From the modeling to environmental footprint and stakeholder inputs—everything can be deduced from big data. Construction risks, probability of failure in a design plan and pitfalls at hand can all be analyzed by leveraging big data in the context of design.
Building Aspect
The second aspect of the construction cycle, building, uses big data to assess optimal phasing for site activities. Big data from business activity in general as well as traffic and community contexts can influence the final phasing.
Machine sensor inputs can be leveraged to conclude the combinations of leasing and purchasing of equipment. Minimization of fuel wastage too is another benefit of leveraging big data. The same can be employed to improve logistics, availability of spare accessories or parts and planning how to avoid downtime.
Operations Aspect
The final aspect of the construction cycle can use big data for monitoring all levels of performance. Confirmation to design goals, energy conservation and traffic stress information can all be tracked with big data at hand. With big data spreading its wings, it is time the construction industry gets to utilize its full potential.
Construction Industry leveraging Big Data Conclusion
Profitability is a given when the big data is leveraged at the right rate and in the perfect manner. Analytics will enable options for improvement along all construction cycles and related aspects. Risk level assessment is perhaps the biggest boon here since threshold excesses are easily preventable. No wonder big data has come to replace traditional record keeping in construction niches!
Comments on this guide to Construction industry leveraging big data for gains article are welcome.
Construction
Construction Posts
7 Tallest skyscrapers under construction
How to look for a career in construction industry
Impact of technology on the construction industry
Building Articles
Residential Architecture
Carmen Würth Forum, Künzelsau, Baden-Württemberg, south central Germany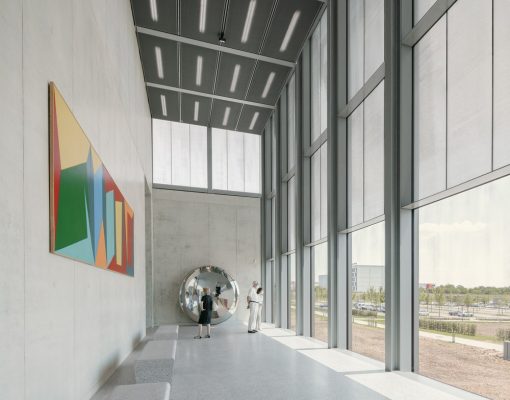 photography © Simon Menges
Carmen Würth Forum in Künzelsau
Comments / photos for the Construction industry leveraging big data for gains advice guide page welcome