Latest commercial landscaping trends for your business guide, Online property garden advice, Planting tips
The Latest Commercial Landscaping Trends For Your Business
29 April 2022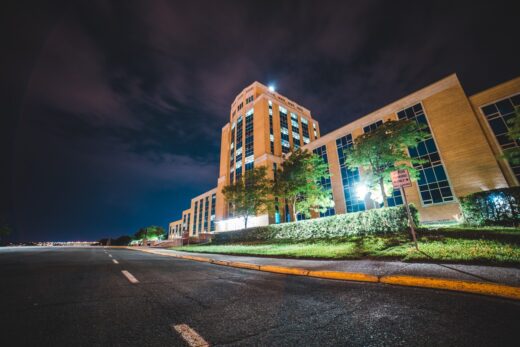 Businesses only have seven seconds to make a solid first impression on customers, including how trustworthy, competent, and likable they are. Since the exterior of your business is the first thing customers see, your landscaping therefore plays a key role in helping make or break this vital first impression. Fortunately, the latest commercial landscaping trends are helping businesses boost curb appeal, attract customers, and experience greater success.
Draw attention to the entrance
The entrance to your business plays a key role in shaping your customer's first impressions of you, so it's essential to make it an unforgettable one. Framing the entrance with planters on either side, in particular, is a simple way to create a bright and cheerful welcome.
You can even go a step further and plant sleek trees to inject a fresh, modern feel. Magnolia House Inn in Hampton, Virginia for example, has done this trend right. This Queen Ann Victorian-era B&B has colorful planters of flowers and shrubs along the front steps leading up to the entrance. With professional landscaping services from basic lawn care to landscape improvements, local businesses can ensure they stay looking as good as possible.
Add a water feature
Water features are a surefire way to increase the curb appeal of your business. You don't even need a lot of space to pull off this trend — even a small water fountain or pond can instantly become the focal point of your exterior landscaping. For example, the Young Living headquarters in Lehi, Utah comprises a stunning modern building and dramatic architectural water fountain; it's programmed to deliver stunning water and light shows, with the added benefit of being able to adjust the theme and mood as needed. In addition to adding beauty, water features also help reduce noise pollution and create a peaceful environment — which is particularly valuable in busy, urban areas. While fountains can often be too loud for indoor spaces, they can often be the perfect accompaniment to outdoor commercial spaces and used to effectively beautify the premises.
Feature asymmetrical layouts
Asymmetrical layouts are a growing commercial landscaping trend used to achieve a casual, playful vibe. Freeform curves, for example — whether incorporated into pathways or flowerbeds — can instantly add interest to commercial landscaping, while also creating a charming, natural feel. Asymmetrical design also needn't be difficult to incorporate. For example, simply by including plants of different heights and shapes, you can enhance visual interest and draw the eye to your premises more effectively.
A cluster of low-growing shrubs, in particular, contrasts nicely with taller hedges or trees. Switching up the colors of your plantings can also help create a more dimensional look. Check out a good Connecticut roof firm at Commercial Landscaping in Greater Danbury, CT.
Commercial landscaping plays an essential role in helping form customer first impressions of your business. By drawing attention to the front entrance, adding a beautiful water feature, and embracing asymmetrical design, you'll be able to boost your business's curb appeal and pave the way to business success.
Comments on this guide to Latest commercial landscaping trends for your business article are welcome.
Landscape Design
Landscape Posts
What is Landscape Architecture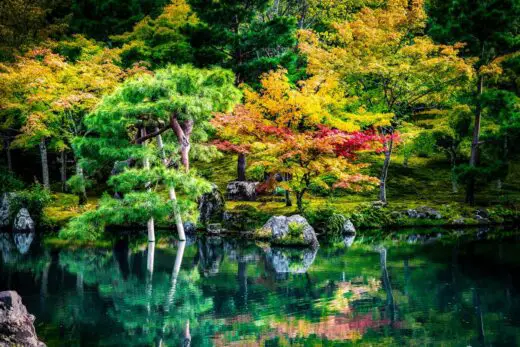 Landscaping and garden design ideas for your outdoors
Top 3 factors for planning new landscape design
Building Articles
Residential Architecture
Comments / photos for the Latest commercial landscaping trends for your business advice page welcome