The Surface & Materials Show 2017, NEC Event, Global Architecture Design, Buildings, Architect
Knowledge Sharing at Surface & Materials Show 2017
Architectural Event at NEC Birmingham, West Midlands, England, UK
21 Jul 2017
Surface & Materials Show 2017
• A dynamic and issue-based education and discussion programme will take place in the Surface & Materials Show innovation hub at NEC Birmingham, October 10-12, 2017
• A wide choice of relevant seminars, plus a key programme on building safety will also run on the main stage at UKCW, the multiplex of nine shows under one roof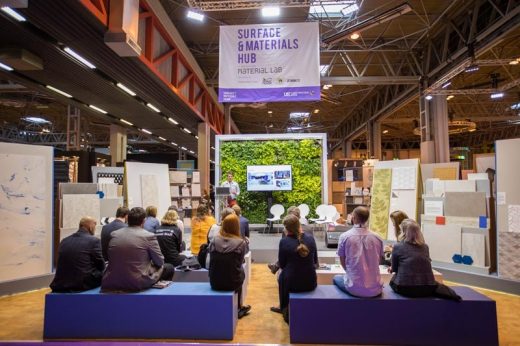 Have there ever been more vital times for the architecture and construction industries to come together to discuss key issues, and to share information and solutions? Apart from economic uncertainties, crucial investigations into safety are at the top of the broader social agenda, with concerns for sustainability and occupier wellbeing closely concurrent.
During the lively forum of UK Construction Week, The Surface & Materials Show will present a carefully chosen schedule of talks, seminars and events, hosted in the fascinating Material Lab innovation hub:
Day 1, Tuesday 10 October 2017
10:45 – 11:15 The future of Architecture and Interior Design
An exciting future is in store. Material scientists are developing newer and stronger solutions, and this talk will explore where that world is headed. New moulds and vacuum forming 3D technology are destined to enable new terrains and sculptural forms. Graham Brown of Envelope Architects investigates the possibilities.
11:45 – 12:45 Case Studies – A closer look at the circular economy, healthy product and material performance, and the impact of construction products
The Surface and Materials show dives in to real life examples and how these can be implemented… and why practices need to take notice. Chaired by Dr Shamir Ghumra, Director for Sustainable Products at BRE with speakers Ehab Sayed, Director of Innovation at Biohm, Simon Corby, Associate Director at ASPB (Healthy Products), Catherine Joce, PhD CChem CEnv, of Cambridge Consultants (Circular Economy) plus Mark Smith, Business Development Manager at MTF (Materials performance)
13:15 – 13:45 What does the future hold for Graphene?
The pipeline for this ultra-versatile 'supermaterial' is examined by The Cambridge Graphene Centre, which promotes innovative and adventurous research with an emphasis on applications.
Speaker: Dr Steve Hodge, Research Associate, Graphene Flagship, Cambridge Graphene Centre
14:15 – 14:45 Sustainability within Luxury Surfaces & Materials
Are 'sustainability' and 'luxury' still mutually exclusive? Tastes and perceptions are changing with the move towards engaging in upcycling to produce high end products. Rachel Bates of Rachel Bates Interiors Ltd takes a closer look.
15:15 – 15:45 Nature inspired healthy building materials (TBC)
We spend 80-90% of our lives indoors where air pollutant levels are often higher than outdoors and rank as one of the biggest environmental risks to public health. What can new products, such as bio-based insulation or new coatings, do to help? Researchers from the University of Bath survey the solutions.
Day 2, Wednesday 11 October 2017
11:15 – 11:45 FIS Skills presents the Fit-out Futures programme as the solution to the skills gap
The critical skills shortage in construction requires collaborative solutions. David Frise, Chief Executive of FIS Skills presents a pioneering programme to address the issue.
12:15 – 12:45 The impact of building materials on the health and wellbeing of occupants
How do materials contribute to wellbeing? Can the happiness and mental health of employees be effectively impacted by access to natural light or greenery in the office?
Speaker: Dr Tom Woolley, Architect & Educational Consultant, Rachel Bevan Architects & Consultants
13:15 – 13:45 An interactive demonstration of VR/AR in architecture and interior design
How is architecture and interior design utilising virtual/actual reality technology? VR and AR has come a long way and is now used in a variety of industries. Learn how this technology can help bring design projects to life. Speaker: Joe Ashton, Creative Director, Exhibit Interactive
14.00 – 14.45 Dulux and Formica
What will be the next major decorative theme in 2018? The Surface & Materials Show asks two experts from these leading brands to explore, from both a colour perspective and a design angle.
15:00- 16:30 WAN – Concrete Awards
Concrete remains one of the most versatile of materials, enabling architects to create ever-more daring and beautiful buildings. The WAN awards will showcase directional projects and designs from around the world, exploring the material's aesthetic and sculptural qualities for all types of buildings
Chair: Michael Hammond, Editor in Chief, World Architecture News. Speakers:
Guy Thompson, Head of Architecture, Housing and Sustainability, The Concrete Centre,
Rick Roxburgh of Grimshaw, Gordon Talbot, Projects Director, Ian Ritchie Architects
Day 3, Thursday 12 October 2017
10:45 – 11:15 The Biophilic Office
An alarming statistic reveals that 60% of workers do not have access to daylight. Biophilic design acknowledges our connection to nature and adopts a human centred approach to improve health and wellbeing in the workplace. Ed Suttie, Director of Sustainable Products, BRE discusses key research into the benefits of designing in this way.
11:45 – 12:45 Boosting productivity in the workplace through simple changes in interior design
A look at ways of boosting productivity and comfort through lighting, use of space and furnishing to improve results for both staff and company. Speakers: Mark Tweedale, Principal Lighting Designer, Cundall; Angela Bardino, Head of Interior Design, Grimshaw Architects
13:15 – 13:45 Designing for Materials Efficiency – Doing more with less
Avoiding waste and using materials more efficiently in construction makes for a highly effective sustainability strategy. Taking a 'whole life' approach to resource, material, manufacturing and specifying is key, as is designing for longevity, reuse and recovery. Elaine Toogood, Senior Architect with The Concrete Centre examines how to do more with less.
14:15 – 14:45 Canon – 3D Printing
3D printing is now ubiquitous, whether for architectural modelling and tool making, or for creating blast chambers for small rockets, or printing a house. Various materials from concrete to steel to resin are being used, in particular to make furniture. Canon UK will enlighten as to how this evolution in technology opens up new avenues of possibility, especially in workplace design.
15:15 – 15:45 How Digital Technology Can Make Sustainability Matter Again
In a recent survey of almost 1,000 architects and specifiers, 'Sustainability' came down in 9th place for making the biggest impact on product specification decisions. Specifiedby believes this is a direct result of the difficulty and disincentive involved in access to product data, which often can't be easily questioned or analysed, in turn impacting sustainability. Digital tools and processes could and should change this, making the decision process easier. Speaker: Darren Lester, CEO, Specifiedby
UKCW Main Stage Highlights:
Hosts:
George Clark, architect and broadcaster, Steph McGovern, business journalist and broadcaster
Tom Dyckhoff, architecture journalist and TV presenter
Programme:
Making Buildings Safe; Latest Innovations in Construction; Building in Britain Pre & Post BREXIT; Heathrow Airport Expansion Update; Increasing Productivity through Workplace Diversity; The Farmer Review: One Year On
Speakers:
Mark Farmer, Founding Director and CEO, Cast Consultancy; Sasha Reed, Co-founder and Advisor , the Construction Progress Coalition, BuildingSMART alliance BOD Secretary; Phil Wilbraham, Programme Director, Heathrow Expansion; Harbinder Birdi, Partner, Head of Infrastructure & Transport Hawkins \Brown Architects; Alan Muse, Global Director of Built Environment, RICS; Mark Austin, Head of Innovation, Kier; Dennis Davis, Vice Chairman Fire Sector Federation and Vice President International Association of Fire and Rescue Services – CTIF, Advisor on Civil Protection Issues; Ben Meyer, Building Science Architect with the DuPont™ Building Knowledge Center
Surface & Materials Show 2017 at NEC Birmingham
The Surface & Materials Show 2017
The Surface & Materials Show in Birmingham
Registration for The Surface & Materials Show is now live! Please click: The Surface & Materials Show
Knowledge Sharing at the Surface & Materials Show 2017 information received 210717
Address: Perimeter Road, Birmingham B40 1NT, UK
Phone: 0121 780 4141
Architecture Articles
Architectural Articles – Selection
Real Synthetic Architecture : article by Brian Carter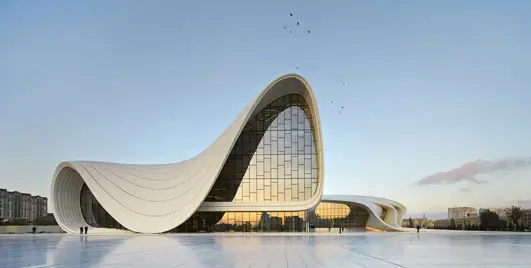 photograph : Hufton + Crow
Architectural Narrative : article by Trevor Tucker
Old World / New World Architecture : article by Brian Carter
Surface Design Show 2017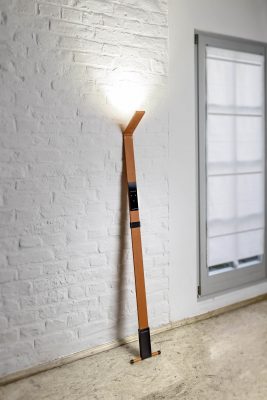 Surface Design Show 2017 UK
Sustainable Building Design : article by Trevor Tucker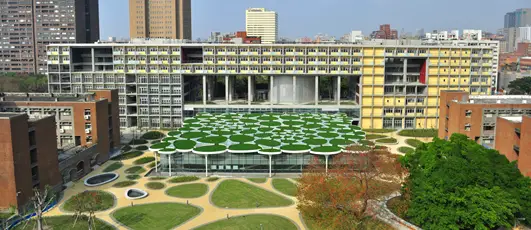 photograph courtesy of Toyo Ito & Associates
Website: Surface Design Show
Comments / photos for the Knowledge Sharing at the Surface & Materials Show 2017 Article page welcome
Website: NEC Group