Is it worth selling a house for cash advice, Building sales help guide, Property tips
Is it worth selling a house for cash?
June 8, 2021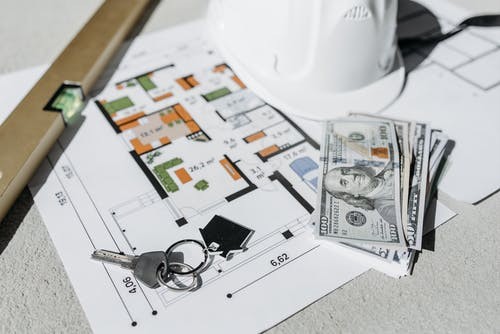 The time has come to put your house on the market. The reason for the sale can be because your family has grown and the current house is too small, or maybe you got tired of living in the hectic city and want a quieter life in the country, or perhaps your job is relocating you across the country.
Whatever the reason, you need to consider all the options when it comes to selling the house. You know for sure that you want to sell it fast, for a good price, with few headaches. As you drive around, you might have notices signs advertising the option of selling your house for cash, and they catch your attention. Is it worth it to sell your house for cash? Read on to find out.
Selling Your House "By Owner"
Your first thought might be to put the house on the market and try to sell it on your own. You want to avoid paying broker's commissions and are confident that this is something that you can easily tackle on your own.
However, after doing some minor repairs and listing it on sites such as Craigslist, you find that many days go by without a call. Or that when someone does call, you are afraid to let a stranger into your home. If this is your scenario, it might be time to reconsider this strategy and look for another way to sell your home.
Who would buy your home for cash?
To feel comfortable with the idea of a cash buyer, it is important to understand who the cash buyer might be. In general terms, these buyers might be investors that purchase properties with the intention of renting them out.
Others might be house flippers who buy the property intending to renovated put it back on the market. Finally, you might be dealing with iBuyers, people who purchase residential properties that are in better condition, using technology to know what properties to buy.
Advantages of Selling Your Home For Cash
A cash buyer offers many advantages if your want to sell your house. Among them:
A Cash Buyer Will Buy Your Home As-Is
Think about it, if you work with a real estate broker, the first thing they will want you to do is to improve the curb appeal of your property. Meaning that you need to invest in painting the door, maybe install a lamp over it, improve the landscaping, and more.
And that is just the beginning. A cash buyer will buy your house "as-is," which means that you will not have to spend any money improving the condition of your home. You will not even have to fix that leak in the bathroom that has robbed you of sleep for many nights.
There Are No Contingency Clauses
In many cases, you can only sell your home once the person interested in purchasing it has been able to sell their own. Or maybe the buyer won't end up purchasing it because the inspection discovers a crack in the foundation of your house. Or, after jumping through all the hurdles, it may end up not selling because the potential buyer did not end up qualifying for the mortgage after all. A cash buyer will buy your house without any of the above clauses.
No Need to Wait for Financing to Come Through
As the name implies, a cash buyer has the needed funds to purchase your property. There is no need to wait for mortgage approval, and this means that the closing can take place much sooner. A great advantage if you are in a hurry to sell because you are moving to another location and need to get there quickly.
Is it worth selling for Cash – Quicker Sales
When dealing with cash home buyers, you immediately know that you have someone who is interested in your property. You don't have to work with a broker, you don't have to have your home professionally staged, and you don't have to keep getting out of the way to let people roam through your house. Cash buying is not for everyone, but the advantages it offers are certainly worth considering.
Image via Pexels
Comments on this Is it worth selling a house for cash? guide article are welcome.
Selling your home
Selling your house
Avoid these mistakes when selling your home
Things to consider when selling to cash house buyers
Building Articles
Residential Architecture
Comments / photos for the Is it worth selling a house for cash? guide page welcome