How to invest in commercial and industrial property advice, Building conversion help guide, Facility finance tips
How To Invest In Commercial & Industrial Property Guide
June 8, 2021
Whether you are new to the commercial property game or you are a seasoned pro, you need to be sure that you get the best possible return on your investment. Purchasing a commercial or industrial property that you will use to generate income can be a daunting prospect. However, by focusing on a few key areas, you can ensure that you choose the right property and make a sound investment.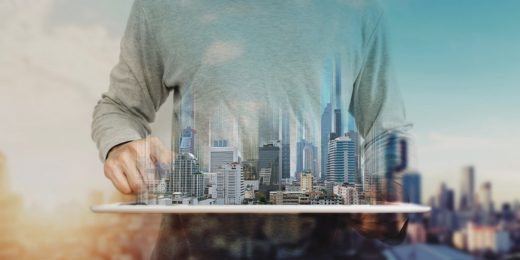 How To Invest In Commercial & Industrial Property Advice
Before signing on the dotted line and committing to any property, you need to make sure that you take the time to have the property inspected thoroughly. A quantity surveyor will be able to help you to create a depreciation schedule for the property so you can lower your taxable income at the end of the year. You should also have an electrician and a reputable plumber that offers industrial plumbing services look over the infrastructure to ensure everything is in working order. Knowing that your new investment property is solid will allow you more peace of mind when it comes to finalising your purchase.
Let's take a look at a few key things you need to consider when you are investing in commercial and industrial property.
Location, Location, Location
This is the most commonly heard expression in the property game and it holds true as much for commercial properties as it does for residential. Where your property is located will have a major impact on how much rent you will be able to charge your tenants.
To find the right balance between price and location, look for properties in up and coming areas that are connected with transport links and that get plenty of foot traffic. You should also consider parking options nearby for your tenants, their clients and their employees.
Research The Market
To choose the right investment property, you need to take the time to understand the market. Is there enough demand for your type of property in the area? What are your competitors offering? Are new industries emerging locally in need of space? Answering questions like these will help you to understand how you can best position your offerings in the market and maximise the return on your investment.
Repairs And Improvements
Before you start to look for tenants, you might choose to carry out some repairs to your new property or make some updates to increase the rental value you can charge. Understanding the demands of local businesses will help you to develop your property so that it is more attractive to potential tenants.
For example, if there is a big demand for retail spaces in the area, you could develop your space to meet these needs. On the other hand, warehouse facilities, or production plants might yield higher profits, which will require a different approach. Carrying out repairs and making improvements to your property will ensure you generate more profits moving forward.
Invest In Marketing
Hiring a real estate agent or a local marketing company to help spread the word about your new property is crucial when you are investing in commercial property. Using a professional service to inform potential tenants of your new space will save you a lot of time and help to ensure that you get the best price and find the best tenant for your new commercial investment property.
Ensure Your Commercial And Industrial Property Investment Is Solid
Becoming a successful property investor begins with choosing properties that will allow you to succeed in this exciting, high-stakes market. Following the tips outlined above, you can ensure that you choose a commercial property that will enable you to achieve your goals. With a solid investment, you can start generating revenue quickly and, begin expanding your property portfolio.
Comments on this How to invest in commercial and industrial property guide article are welcome.
Industrial Building Construction
Industrial Building Construction Posts
4 Steps to Constructing an Industrial Building
Industrial architecture – prominent industry buildings
Building Articles
Residential Architecture
Comments / photos for the How to invest in commercial and industrial property guide page welcome