Avoid these mistakes when selling your home, Building Design Tips, Online Advice
Mistakes When Selling Your Home
19 Apr 2021
Selling your home is in no way an easy task. It is very time-consuming, not to mention a stressful period in someone's life. The stress of selling your home and moving to a new place is one part, but selling your beloved home to some stranger is the other side of this daunting story. And amid these stressful times, the last thing you want is to face people poking around your stuff and roaming around your home for no reason.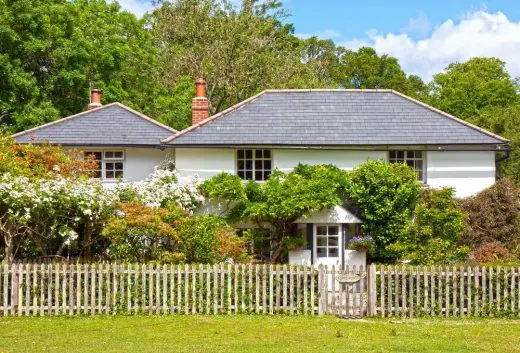 Mistakes When Selling Your Home Help Guide
You may have heard of quick property selling services across your city. Sure, they can be helpful for new sellers, and they can also be beneficial in getting you a lovely group of clients, which otherwise would be difficult. But selling a house, especially for the first time, is no way easy. And most often, people end up selling their homes for a much lower price than they deserve. But not worry. In this article, we will go through the major mistakes that you must always avoid while selling your home, even if you are experienced in this line of business.
Not hiring an Agent
When hiring an agent, people usually think of spending another hefty amount of money to sell their own home. An agent can charge you anywhere between 2 – 3%, but in most states, the prices can go up to 5-  6% of the total sale value of the house. Stephen FitzMaurice's team of Sherwood real estate agents from Oregon charge 4% max. This may seem a lot to some people, and it is enough for most to say that they will sell their own home.
Hiring a good agent can be beneficial for you in many ways. Firstly, they know what your house is worth. Sometimes, in the emotional midst, people often end up devaluing their own homes. The agent can easily take care of this for you by defining the right price for you.
Secondly, they can have all the interaction with the customer. And due to their experience, they can easily differentiate between those who are serious potential buyers and those who are just on tour to your house and then deal with them accordingly.
Lastly, there is a hefty amount of paperwork usually involved with the purchase or selling. Even for the most experienced, this can be pretty overwhelming. Agents have generally done this so many times; for them, it is like their second nature. The agents can easily take care of all the paperwork for you while you can observe and learn a thing or two.
Too high of a Price
Overprice is a prevalent mistake that new sellers often make. It is common to set your price a bit higher than average to make room for negotiation. Because the buyer always tries to negotiate as much as possible on the price, so it is wise to make some room for bargaining. But setting unrealistic price points is a definitive recipe for failure.
It has been demonstrated that the most common reason many people fail to sell their homes is due to setting the price brackets too high than their average selling rates in the area. This undoubtedly decreases the number of customers and scares away all the potential buyers. Try to set more realistic prices by discussing with your agent so that you can attract more buyers and eventually sell your house at a reasonable price.
Season Selling
Yes! There are also seasons for selling your homes. Usually, in Winters, the house sales hit rock bottom, people are often busy in Christmas and other events and are out touring in their winter holidays. So, it is not uncommon to get a meager price and decrease in the number of buyers during these times.
It is best to see through the winter period and select some other time to sell your house. If you ask us, summer is a particularly good time to sell the house, considering many people are looking for accommodation and moving their homes during that time.
Listing 2 Megapixel Photos:
The title says it all! Many times, people don't understand the importance of good quality real estate photos.
Most people, before making a purchase, look online for houses in the area. Providing good quality photos can ensure a more attractive first impression of the buyer and attract more buyers to your doorsteps. Ditch your 2-megapixel phone camera and hire a professional photographer to take care of the photography to give you the perfect edge.
Leaving the problems of the house, as it is:
This is a very dreadful mistake, one that can cause your reputation to jump off a cliff. Fixing all of the problems before selling your house is the best way to approach selling a home. It leaves a good impression and gives a sense of security to the buyer.
If you cannot fix the problems, then it is in your best interest to inform the buyers beforehand about the issues and then compensate them for the price in the total cost of the house or by giving them credit to fix the problems later on. This creates a sense of trust between the buyers and sellers.
Leaving the problems as it is, and hoping the buyer wouldn't find them out is unethical and in some places against the law. You are setting yourself for a definitive failure because the problems will eventually come to light in the details buyer's inspection. It is best to inform them beforehand.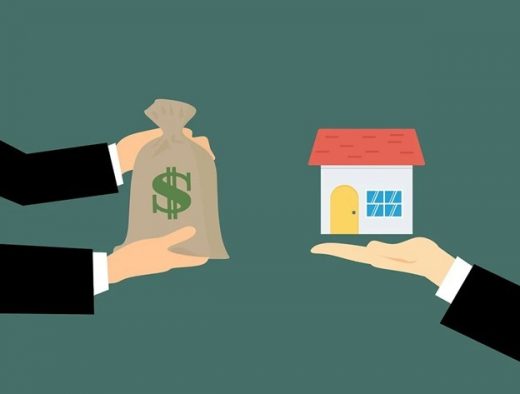 Avoid These Mistakes When Selling Your Home – Final Words
Selling and purchasing a house is not easy. Apart from the emotional trauma, it is in no way an easy job.
So it is best to hire a professional to help you get through the difficult times and take care of all the essential pieces of stuff for you so that you can quickly move to your new place and get rid of all the stress that comes with selling a house.
Just remember, it is best to ask for help, and in most cases, support can seriously improve your chances of selling and also getting the most out of your special living place.
Comments on this Avoid These Mistakes When Selling Your Home article are welcome.
Selling Real Estate
Selling Real Estate Posts
Things to consider when selling to cash house buyers
Real estate attorney for buying or selling properties
Pros and cons of selling your home
Building Articles
Residential Architecture
Comments / photos for the Avoid These Mistakes When Selling Your Home page welcome