Investor's guide to financing real estate projects guide, Property finance tips, Online home buying advice
An Investor's Guide To Financing Real Estate Projects
16 Jun 2021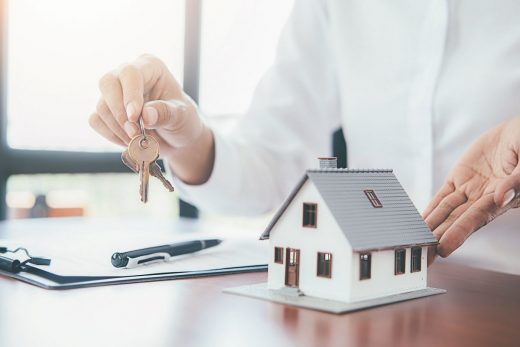 Investor's Guide To Financing Property
When it comes to investments, many out there are forever on the hunt for the next big thing. That could be stocks in renewable energy, cryptocurrency, ESG metrics, or developing a fancy new app to help people with things they never knew they needed help with. However, as Five Star Property Management points out, often the best investments are the ones that have stood the test of time, and one of the most tried and tested is real estate.
Investing in real estate sounds great in theory, but that brings us to our next problem—how to finance the project. Maybe you have enough cash just lying around waiting to invest into a multimillion-dollar complex. If that's you, then it's surprising to see you here. This article is for those who need capital to back their project, so read on for tips and ideas to do exactly just that.
Loan providers
Sometimes, you need money, and you need it fast. There are different ways to generate cash quick, but one of the fastest and most well-known is via loan providers, also referred to as applying for a  hard money loan.
What a hard money loan can do is give you the money that you need at a moment's notice. This is generally advisable when you know that you have some money coming through in the near future—usually your salary or other guaranteed funds, not money you think or hope will be with you soon.
Funding your real estate project through a hard money loan provides many benefits, including these ones:
Flexibility: You're subject to the contractual framework set by the loan providers, not a bank. This can add benefits as there's more wiggle room during the negotiation stage.
Backed by collateral: When a loan provider is overly willing to give money to people who lacks the means to repay it, this is often a red flag. Hard money loans are generally backed by collateral, which is a safety net for all those involved.
Minimal documentation required: Hard money loans for buying properties aren't held back by the mountains of contracts and regulations that so often hinder dealing with banks. They understand your needs and are quick to deliver the funds that are required for your real estate project.
Banks
The most popular option for financing real estate is through a bank. Most people have bank accounts and as such have had an established relationship with the industry for a number of years. People trust banks for a few reasons, but one of them is historical.
Banks originated from a need to store gold coins for the general public. Historical records show that the earliest instances of this happening come from Rome, Egypt, and Greece and that these operations generally took place from within a temple. It was Julius Caesar who allowed bankers to confiscate land in return for unpaid debts. This was a game changer for the banking industry, as previously, the relationship between creditors and debtors was frayed by the passing of debt along lineages. (1)
Banks continue to thrive, even today. Most property loans will be through them for the security that banks mostly provide. They also provide a range of other services, from accruing interest and home refinancing.
Crypto-backed loans
Throughout the 2010s, cryptocurrency has been continually building momentum. There were numerous high-profile events over the past decade that can explain this. There was the infamous 2013 bull run that saw Bitcoin reach a new peak of over USD$1,000. Then there was the even greater milestone when Bitcoin almost hit USD$20,000 in 2017's similar event. And since then, numerous institutions have adopted Bitcoin from PayPal, JPMorgan Chase, Greyscale, and DBS Bank.
Evidently, cryptocurrency isn't going anywhere and, with its proliferation, has come a great deal of developments and uses. One such use revolutionizing the crypto market is crypto-backed loans.
There are a whole range of providers who do this. What they do is they use your crypto as collateral so you can borrow money against your crypto without having to sell it. This is a very convenient, reliable, albeit unconventional way to finance your real estate project. In fact, cryptocurrencies are becoming so highly sought after that people have already started to buy properties with Bitcoin. (2)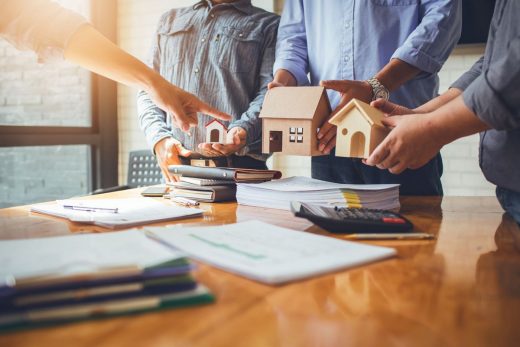 Investor's guide to financing real estate projects conclusion
There are different ways to finance your real estate projects. Some are more conventional than others, but all have their advantages and quirks. By taking out a hard money loan, going to a traditional institution like a bank, or borrowing against your cryptocurrency assets, you can be one step closer to sealing the deal on your new asset.
References
"The Evolution of Banking Over Time", Source: https://www.investopedia.com/articles/07/banking.asp
"Sellers allow homebuyers to pay in Bitcoin but experts warn of 'highly volatile' currency", Source: https://www.abc.net.au/news/2021-05-27/buying-property-with-bitcoin/100155992
Comments on this guide to Investor's guide to financing real estate projects article are welcome.
Real Estate
Real Estate Posts
6 key features of profitable real estate rental property
How to start a real estate business in 2022
How to Become a Real Estate Agent in California
Building
Architecture Articles
Comments / photos for the Investor's guide to financing real estate projects advice article page welcome