House loans can be tricky if you don't know what you are doing, Home mortgages tips, Property advice
House Loans Can Be Tricky If You Don't Know What You Are Doing
7 May 2021
Purchasing a home can be difficult, and mistakes made during this time can haunt you for the rest of your loan. You will stop making mortgage errors by learning what there is to know about home loans. Furthermore, you can be assured of making sound financial choices during the purchasing process. You'll be in a better spot for long-term financial stability as a result. Whether you need a loan for purchasing a home, hasanovcapital.com is here to help.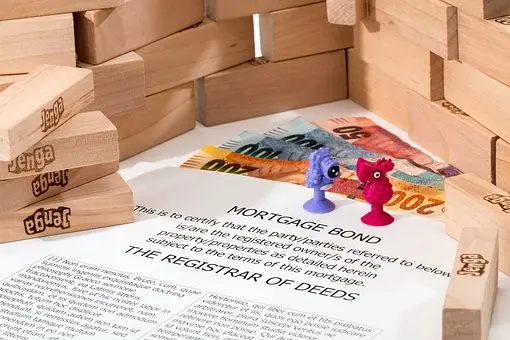 When it comes to buying a house and how it all works, most people are clueless. You don't have to be concerned if you're one of them. This article explains what a house loan is, how it works, and the loan words used.
What Are House Loans?
A house loan, also known as a home loan or mortgage, is money lent from a financial institution or bank to buy a home. The interest rate on a home loan may be flexible or fixed, as well as the payment terms. People usually take out a home loan to either buy a house or a flat or renovate, extend, or restore an existing home.
Mortgages are referred to as "secured" loans. In a secured loan, the creditor agrees to provide collateral to the lender if they default on their payments. The house is the collateral in the case of a mortgage. If you don't make your mortgage payments, your lender will foreclose on your home.
Interest makes up a more significant portion of the total payment in the early years of your mortgage, but as time passes, you begin to pay more principal than interest before the loan is paid off. An amortization schedule, which is a table that shows the breakdown of each loan, will be provided by your lender. This graph will show you how your loan balance decreases over time, as well as how much principal versus interest you're paying. You must always fully consider the closing costs for a reverse mortgage.
How Does A Mortgage Work?
When you make a monthly mortgage payment, it is divided into at least four categories: principal, interest, taxes, and insurance. If you want to repay interest only or interest and capital can determine the mortgage you will get.
Repayment Mortgage: With a repayment mortgage, you pay off the interest as well as a portion of the principal each month. You should be able to pay it off and own your home at the end of the period, usually 25 years.
Interest-only mortgage: you only pay the interest for this type of loan and not the principal.
Combination of repayment and interest-only mortgages: Ask your lender if you can merge both repayment and interest-only mortgages, dividing your mortgage loan between repayment and interest-only.
What Parties Are Involved When Getting A Mortgage
Many first-time homebuyers know they'll deal with a real estate agent and a lender, but they're unsure who the other players are. Various experts are likely to appear during the purchase process and how they can prepare you to get your hands on those keys. Some of the parties are :
Mortgagor
Mortgagee
Buyer's agent
Listing agent
Insurance company
Title company
Appraiser
Home inspector
Real estate attorney
Tax advisor
Notary signing agents
These parties will join the process at various points in the home-buying process. Understand the steps of the purchasing process and when you'll need to enlist the help of other experts to help you get through each one. Consult your real estate agent or realtor for suggestions. When you need to employ a particular specialist, it will save you a lot of time.
How Do You Qualify For A Mortgage?
The reality is that your home and land serve as leverage for a mortgage loan. However, in most instances, a lender does not want to own your home. They want you to excel and pay those monthly bills that keep the world turning. When you apply for a loan, the lender will look over your financial status and see if you're worth taking the chance.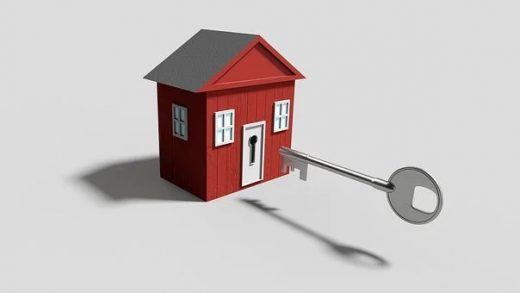 Here's what they'll look for before approving your application for a mortgage.
Income
To decide if you can afford to buy a home, the lender must measure your annual income. They consider the size of the mortgage, the monthly debt payments, the estimated interest rate, the loan duration, and other home-related costs.
A loan calculator will also help you figure out how much money you'll need to apply for a mortgage. You need to enter the loan's principal balance, interest rate, and several years. When putting together a budget, having an understanding of your monthly payment can be beneficial. You will find that you have sufficient funds to make additional payments. Finally, you might be able to devise a strategy for getting ahead of your debt.
Credit Score
Your credit score is a three-digit numerical assessment of your creditor reliability. A good credit score indicates that you pay your bills on time, don't take on excessive debt, and keep a close eye on your expenses. A low credit score could indicate that you regularly miss payments or that you have a habit of taking on more debt than you can handle. Mortgage borrowers with good credit can choose from a wide range of loan options and pay the lowest interest rates.
Debt-To-Income Ratio
The sum of your gross monthly mortgage payment divided by your monthly income before taxes is your debt-to-income ratio. Many mortgage lenders would consider a debt-to-income ratio of 36 percent to 45 percent as the limit.
If your average monthly mortgage payment is $2,000 and your gross monthly income is $4,000, your debt-to-income ratio is 50% higher than what most mortgage lenders would accept. A change may reduce your monthly payment by lowering the interest rate or lengthening the loan period. Either change could lower your debt-to-income ratio and make it easier to keep up with your mortgage payments.
Down Payment
Most mortgage lenders want to see that you have enough money in the bank to put down a 20% down payment on a $250,000 home, which equals $50,000. So, if you don't have much money set aside, now is the time to start pinching pennies so you can start making those mortgage payments. There are, however, other possibilities.
Assets and Liabilities
Lenders use two debt service ratios to assess their willingness to repay. The Gross Debt Service (GDS) and Total Debt Service (TDS) ratios are the two. These ratios look at how much money you make compared to how much you have to pay on debt service. The GDS ratio measures how well your income covers your mortgage payment and housing expenses, while the TDS measures how well your income covers all of your debts, including car loans, student loans, and credit card debt. The lower these ratios are when applying for a mortgage, the easier it is to qualify.
Different Types Of Mortgage
Choosing between the various forms of mortgage loans isn't all that difficult if you're familiar with the terminology. You'll have a better understanding of what loan is best for your needs after you've done your homework and established a budget and down payment rate, as well as checked your credit.
Here's a rundown of some of the most popular mortgage types:
Conventional Fixed-Rate Mortgage
Since these mortgages have a fixed rate, they are considered a safe bet. The monthly costs will not adjust over time, and if you are a traditional candidate, this is the best regular mortgage you will likely be offered.
A traditional fixed-rate mortgage comes in 10, 15, 20, 30, and 40 years. The most popular words are 15 and 30-year contracts. You would be expected to put down 20% of the purchase price on this form of a mortgage. The lender will require you to have private mortgage insurance (PMI) if you put down less than this amount.
These mortgages have many advantages. These mortgages are suitable for both primary and secondary residences, as well as investment properties. Even if the interest rate is marginally higher, the net loan rates would be lower than for other forms of mortgages. When you have 20% equity in your home, you can ask your lender to avoid paying your PMI. The disadvantages of these loans are that they require a high credit score and extensive paperwork to prove your job, assets, and income. You can check out Space Coast Credit Union fixed rate mortgage for more information about conventional fixed-rate mortgages.
FHA Loans
The Federal Housing Administration backs these loans, which are a standard option for first-time homebuyers. To apply, you'll need a 3.5 percent down payment and a credit score of at least 580. You will apply for an FHA loan with a 10% down payment if your credit score is 500 or higher. FHA loans are a good choice for borrowers with poor credit because of their flexible requirements.
You must have a debt-to-income ratio of 43 percent or less to apply for an FHA home loan. These loans can't be used to buy rental homes, and your home must follow the FHA's lending guidelines. These limits differ by state, so check the FHA's website to determine the rules in your region.
Pros of FHA Loans
For borrowers with poor credit, this is a decent choice.
Low-down-payment loans are available.
Available to both new and returning homeowners.
Cons of FHA Loans
A 10% down payment is expected if your credit score is below 580
Loans for investment properties are not available.
A debt-to-income ratio of less than 43% is needed.
Reverse Mortgage
Only seniors are eligible for this form of loan. A reverse mortgage allows homeowners to borrow against their home's equity in the form of a lump-sum payment, fixed monthly payments, or a revolving line of credit. Homeowners are not required to make payments, but the lender may have a lien on the property for the amount due if the creditors die before the loan is paid off.
For a reverse mortgage, you'll have to repay the mortgage out of the loan proceeds before you have to move out, even though it's before your death. This will deplete the equity that many seniors depend on to pay for long-term care. In some instances, a reverse mortgage could be a viable option. Just be sure you know what you're getting into.
VA Loans
A VA loan, also known as a Veterans Association loan, is a type of loan available to veterans, active military members, and certain family members of veterans and active military members who meet specific criteria. One of the benefits of this loan is that it requires no down payment, making it easier to purchase a home even though you don't have much money. Another advantage is that VA loans usually have low interest rates, and you won't have to pay extra mortgage insurance premiums even though you don't put down 20%.
The disadvantage is that to qualify for a VA Loan, you must fulfill specific eligibility criteria based on factors such as when you finished your service and the veteran's surviving spouse. These loans are highly restricted and are only available to qualified service members, so you won't be able to get one if you haven't served in the military.
Adjustable-Rate Mortgages
A floating rate mortgage, also known as an adjustable-rate mortgage (ARM), is the polar opposite of a fixed-rate mortgage. An adjustable-rate mortgage (ARM) has an interest rate that fluctuates with the economy. The 5/1 ARM is the most common adjustable-rate mortgage. The initial interest rate is fixed for the first five years, after which it will adjust annually.
Pros of Adjustable-Rate Mortgages
If interest rates fall, an ARM will help you develop equity in your home faster.
Using an adjustable-rate mortgage (ARM) will help you qualify for a larger loan and, as a result, a better home.
Cons of Adjustable-Rate Mortgages
These loans are riskier than conventional mortgages because interest rates can rise, increasing your monthly payment.
It's more challenging to incorporate into a long-term budget plan because the payments are unpredictable.
For someone who isn't planning on staying in a home for the long haul, an ARM mortgage is a viable option. If you expect to move in 3 to 5 years, it's pointless to pay interest on a 30-year mortgage.
House Loans Can Be Tricky If You Don't Know What You Are Doing Summary
Mortgages are a form of debt. It doesn't have to be complicated. Make sure you deal with a knowledgeable real estate agent and loan officer who can guide you through the entire home-buying process. You have what it takes to apply for a home loan if you have a decent credit score, a good salary, and a promising career.
Comments on this House Loans Can Be Tricky If You Don't Know What You Are Doing article are welcome.
Building Articles
Residential Architecture
G House, Vaucluse, near Sydney
Design: Bruce Stafford Architects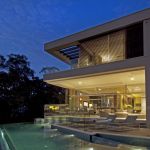 photo © Karl Beath
G House in Vaucluse
Comments / photos for the House Loans Can Be Tricky If You Don't Know What You Are Doing page welcome