Reasons you should invest in a recliner sooner rather than later, Property design style tips, Online home decor advice
7 Reasons You Should Invest In a Recliner Sooner Rather Than Later
1 Dec 2022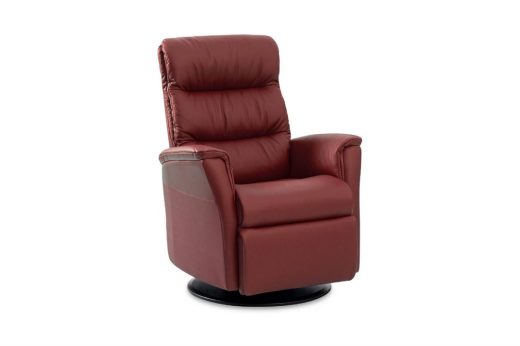 Image from IMG Comfort
Recliners are nothing new. You'll find them in many homes, giving people one of the most comfortable ways to relax after a long day. And they luckily come in a variety of designs, colours and styles to suit your living room. So, do you have yours yet?
Whether you're considering a traditional or more modern electric recliner chair, the good news is that owning one has several health benefits too! If you're on the fence about investing in your own recliner, keep reading to find out why it's the best furniture idea!
Top Health Benefits of Modern Recliners
1.     Helps With Pain Relief and Discomfort
For many people suffering from back ailments, sitting on a normal chair or couch can be very uncomfortable. This is usually because the couches' seating is too deep which can make standing up difficult. In instances where the couch's back is too low, there won't be adequate support for your back and neck.
Since recliners are ergonomically designed, they not only provide comfort but make standing up and sitting down a lot easier. They also provide additional support for aching back and neck muscles, and with the reclining feature, allow for legs to be stretched out to create more comfort.
2.     Enables Better Circulation
Because recliners are designed to recline and extend outward, it's much easier for you to sit in a relaxed position without scrunching your lower back. Being in this comfortable position improves circulation.
You can also put your feet up which means there's no pressure on your ankles. If you opt for a recliner chair with vibration features, it's quite easy to stimulate gentle exercise to help soothe aching, tight muscles.
Some of the benefits of increased circulation include the following:
Your heart and muscles function more efficiently
With adequate blood flow, it's easier to fight off potential diseases
Good circulations enable white blood cells to be transported around the body
It's also easier for your circulatory system to remove waste from cells and organs
3.     Helps Reduce Stress
Few things are as relaxing as sitting down in a comfortable recliner after a stressful day. Medical experts agree that recliners are an excellent way to lower anxiety and relieve stress because of their comfort levels. A comfortable, relaxed position also relaxes your mind, enabling clearer thinking.
4.     Can Promote Better Sleep
Since recliners are ideal for relaxing and encouraging a feeling of rejuvenation, they make it considerably easier to have a quick power nap after a long day. For some people having a power nap somewhere during the day makes falling asleep in the evening so much easier because they feel more relaxed. Additional features such as a built-in massage function also make it easy to drift off to sleep.
5.     Easily Improves Posture
Another top reason to consider a recliner is the improved posture that you get from sitting in a more comfortable position. This in turn removes the pressure from your lower back when you're sitting upright.
These types of chairs are designed to support your spine's natural curve making it much easier to sit up straight. Ultimately, better posture results in a few of these benefits:
Easier breathing
More energy due to increased blood flow
Reduced risk of injury from sitting in a crampy position all-day
Better mood as you'll be feeling better
Minimised risk of neck pain
Less wear on joints by keeping bones and joints in alignment
Improved spinal health and less chance of lower back pain
6.     Reduces Hip Pressure
Stylish wingback or couch chairs may look comfortable but if they're too hard you'll experience unnecessary pressure on your hips. Recliners have additional padding and depth to help support your hips. Without hours of pressure on your hips, you'll be able to get up without too much stress or pain.
7.     Improves Breathing
Sitting on a regular chair can often be uncomfortable, especially if you suffer from neck or back ailments. To try and overcome this, people sit in a scrunched position. Doing this affects the amount of fresh air you can breathe in. Being in that position for too long can add to your exhaustion and make you feel faint.
Being able to sit in a comfortable position in your recliner chair enables you to fill your lungs completely as you breathe. As you absorb more oxygen, your lymphatic system functions better and you start feeling less tired. Did you know doctors often recommend that patients suffering from lung infections or diseases invest in a recliner? The right recliner can greatly improve a patient's quality of life.
Final Thought
Recliners are excellent for improving comfort levels. Whether you need a recliner to help ease an existing medical condition or simply just to relax, there's no doubt that you'll benefit from investing in a recliner. It's time to add some much-deserved comfort to your life! (Additional Read: Best Electric Recliner Chairs)
Comments on this 7 Reasons You Should Invest In a Recliner Sooner Rather Than Later article are welcome.
Furniture Articles
Furniture Posts
Vital rules of bedroom furniture placement tips

Iconic Collaborations in Luxury Furniture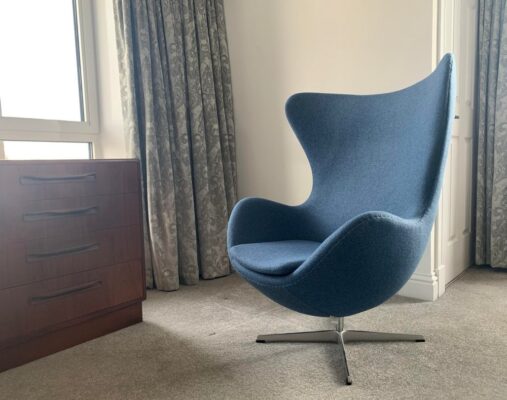 Discovering Noho home: fashion for furniture
8 tips to help you buy new furniture for your home
Building Articles
Residential Property
Comments / photos for the Reasons You Should Invest In a Recliner Sooner Rather Than Later page welcome