Important things you need to know about real estate planning, Residential building design, Property plan advice
Important Things About Real Estate Planning – Guide
19 Apr 2021
Planning is a vital skill that every person on the planet adopts and uses in their everyday life. This cognitive skill is a strategy, that allows us to place a strong structure into all aspects of our lives and use the time we have wisely, to our fullest advantage. Having the power to plan allows us to think about the future and make small, important, or even life-changing decisions. Yes, planning is a huge part of every person's life as without it we would live in an extremely chaotic world indeed.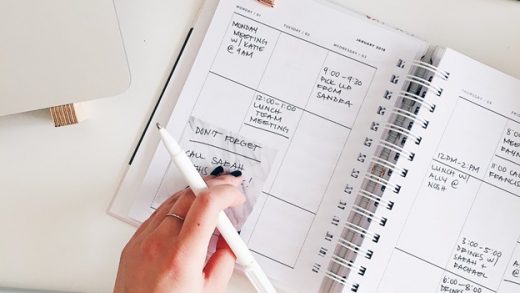 Things You Need to Know About Real Estate Planning
This essential life skill is put to use when planning our next, upcoming exotic vacation, deciding on the next car we wish to buy, deliberating over where we wish to wine and dine ourselves after a hectic day at work, and most importantly putting a solid real estate plan in place for the future of our loved ones when, unfortunately, our time on earth finally comes to its end.
It Is Important to Plan Whilst You Still Can
Getting your affairs in order and putting a real estate plan into action while you still have the power to do so is extremely important. Understandably, many people choose to delay these proceedings, mainly due to the depressing nature of the conversation however, without these important details put into effect before you leave this world to go onto the next, could leave the people closest to you with a large financial hit and a mountain of unnecessary stress!
It is in your best interests to deal with the planning of your assets before it is simply too late. Moreover, you should seek out professional advice and knowledge to avoid making the worst estate planning mistakes you can make, and by doing so, you can ensure that the lifelong possessions you have worked so hard to gain are bestowed upon your loved ones in the order that you wish. Here are some important factors that you must know about real estate planning.
You Can Put Into Place Your Last Will and Testament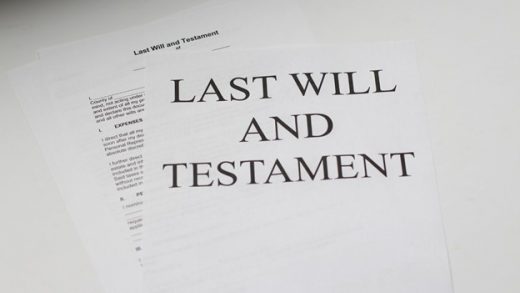 A real estate plan generally includes a last will and testament. This document allows you to outline your wishes to how your assets and possessions will be distributed after your death. This gives you the power to name the persons, who you wish to leave something to after your passing. Without putting a will into place before your death, you will be putting your lifelong assets into the hands of the law, as they will be forced into a process known as probate.
The process allows the state to determine just how your assets will be distributed, which is established upon the state law. By making a will, you will be ensuring that your loved ones will not need to endure the probate process and the assets that you have acquired during your lifetime will be distributed as you wish.
You Can Choose Who You Wish to Have Financial/Healthcare Power of Attorney
Unfortunately, as we get older the chances of us developing a serious illness escalate. Many of these health implications can cause us to lose our independence and our capabilities when it comes to making important decisions about our finances and decisions regarding our health. It is incredibly important that we have the ability to elect someone that we trust to oversee both our financial affairs and decisions surrounding our health care. When making a real estate plan you will be able to make a living will, this document will allow you to state your wishes regarding any medical care that could arise due to circumstances where you find yourself incapacitated or facing a terminal illness.
You can outline any specific wishes that concern decisions such as life-support or any sort of medical interventions to sustain life and you can also state the person you have chosen to oversee your financial and medical care. A financial and healthcare power of attorney document can be drawn up and if you are faced with any unfortunate and life-limiting illnesses, you will have peace of mind that the person you have chosen, will have the power to oversee your affairs.
You Can Establish a Trust
Creating a real estate plan will also give you the opportunity to set up a trust. A trust is an individual who can legally own your assets before and after your passing. The document allows you to continue to maintain control based on the decisions outlined within the document. For instance, creating a trust would give you the power to instruct how children or future generations would benefit from your estate throughout their lifetime. This gives you the opportunity to put rules into place to ensure your assets are being put to good use and protect your estate from being used in any way that you do not see fit.
Creating a real estate plan whilst you still have the power to do so is extremely important. By doing so, you will be able to select a person you trust to oversee financial and medical affairs, set up a trust to aid loved ones throughout their lifetime, and protect your loved ones by dividing up your assets in the order that you wish.
Comments on this Things That You Need to Know About Real Estate Planning article are welcome.
Real Estate
Real Estate Rental Posts
6 key features of profitable real estate rental property
Veterans are Avoiding the Real Estate Madness
9 Must-have Features for Real Estate App Development
How to Invest Your Retirement Funds in Real Estate
Building Articles
Residential Architecture
Comments / photos for the Important Things That You Need to Know About Real Estate Planning page welcome