The importance of restroom trucks on construction projects guide, Building site bathroom facilities
Importance of Restroom Trucks on Construction Projects Advice
8 Sep 2021
Construction projects can be very complex, depending on the nature of the environment and the size of the project. There may be dozens or even hundreds of workers on the site at any given time, which can present many problems.
Because a large percentage of the project will involve groundworks and first fix tasks, there will be very few facilities available for workers to use. This means no bathrooms and no warm and dry rest areas. Unless such facilities are provided, the construction company will be in breach of health and safety legislation.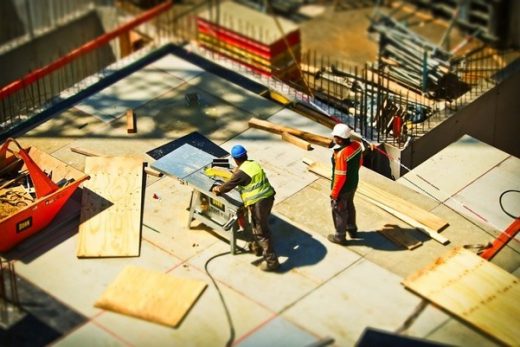 The Importance of Restroom Trucks on Construction Projects
It's fair to say that some construction companies view restroom trucks as a minor detail in the overall budget allocated to the project. They don't put a lot of thought into choosing the right restroom trucks and may not bother renting one at all, and expect their workers to use nature's facilities instead, or take advantage of public restrooms nearby. But this is a mistake, as we will outline below.
Health and Safety
As we have already mentioned, not providing suitable bathroom facilities for construction workers could be in breach of OSHA guidelines. Current rules state that there must be a minimum of one toilet per 20 employees, so on a large construction project, a restroom truck is essential to prevent unnecessary queues for the facilities.
Don't dismiss the dangers of poor hygiene too. Portable bathrooms come with in-built hand-washing facilities, which helps to prevent the spread of disease. If workers are disappearing into the bushes to relieve themselves and not washing their hands, it's likely to spread germs around the site, both on surfaces and tools. Bacteria like E-coli can cause nasty health problems, and the dangers should not be underestimated.
Unnecessary Delays
If there isn't a restroom truck on-site, workers will have no choice but to go off-site in search of a public bathroom. Invariably this will mean they take much longer than they would if there was a portable toilet on the site. If the site location is quite remote, it could cause significant problems if your crew is disappearing for up to an hour at a time just to use the bathroom. Even worse, they may end up using local bushes instead, which is an environmental hazard.
Upsetting Local Residents
On smaller projects, there may be a residential bathroom construction workers can use, but this could cause some upset if workers don't take care of the facilities. It can also cause problems if workers visit local restaurants, ignoring 'customer only' policies. In addition, if local facilities are a significant distance away from the site, you must factor in potential delays, especially if workers stop to pick up food at the same time.
Hiring portable restrooms or restroom trucks for larger projects is a sensible investment. Not only will it ensure you don't breach OSHA guidelines, but you also won't run the risk of upsetting local businesses and spreading nasty diseases on the site. Just remember to factor in the cost when preparing your tender for the project.
Comments on this guide to the importance of restroom trucks on construction projects article are welcome.
Construction Trucks
Construction Trucks Posts
Exploring different types of trucks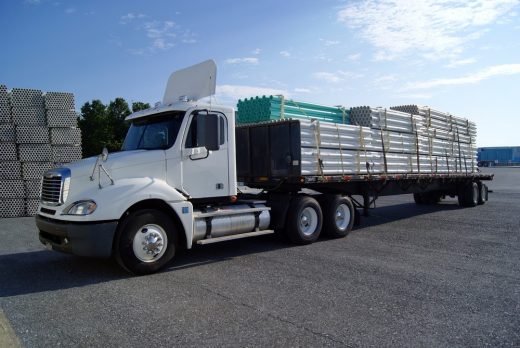 Why you need to buy a truck for construction
Review of the Boom Lift Truck, 24D Speed
Truck maintenance – ensure longevity
Building Articles
Residential Architecture
Comments / photos for the Importance of restroom trucks on construction projects advice – bathroom facilities on building sites page welcome