How to Write a Thrilling Architecture Essay Tips, Building Writing Advice, Design Education Guide
How to Write a Thrilling Architecture Essay
Oct 5, 2020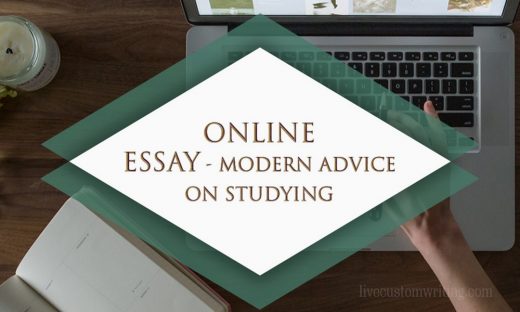 Image source: http://livecustomwriting.com/uploads/2103/images/livecustomwriting.comblogbuy-online-essays-modern-advice-on-studying.jpg
Architecture is an amazing art of designing buildings. Born at the intersection of bold imagination and progressive engineering,  it gives us a physical environment where we live, work, study, go in for sports, etc. People, who bound their destinies with this field, have a perfect sense of beauty and good analytical skills. They used to convey ideas with the help of drawings, 3D modeling, and precise calculations. Yet when it comes to essays or articles, it could be challenging for them to express thoughts.
In this post, we share recommendations on how to compose an awesome text on architecture and meet academic writing standards.
We have been inspired by helpful blog posts from the online writing service agency shinyessays.com; professional writers of this custom essay company specialize in all types of college projects, including a research paper and an academic assignment. Thus, their hints are backed by real experience and competent knowledge.
Besides, we have read some latest articles devoted to the architecture to stay on top of things. And we have received a lot of help from the research provided by the above custom paper writing company as a part of research paper writing service and related assistance.
Ideas and tips on your best architecture essay
Shinyessays.com, providing assignment writing services, has shown us a checklist on composing an essay for students. We have analyzed it, added our suggestions, and here are our recommendations on how to come up with an academic paper devoted to architecture.
1.   Narrow the topic
"Architecture" is a broad concept. Think about things that interest you and make a choice in accordance with these preferences. When you write about your passion, you have enough motivation to do in-depth research and learn more about the issue.
Check out some variants from experts if you do not know where to start.
The latest trends in architecture.
The evolution of English architecture.
The most unusual buildings.
Eco-friendly trends in architecture.
Cheap buildings for families.
The architecture of native Americans.
Your dream architectural project.
Compact buildings for millennials.
Technologies used in architecture.
2.   Study the topic
Specialists providing research paper writing help say that information is the basis of any essay. Today, you get endless opportunities to find the data you need. But first, start with your own experience. Have you already done any architectural projects? Share your observations. Search for additional facts online. Expert opinion articles, historical literature, pictures of buildings can come in handy. Pay attention to the learning materials recommended by your professors. As a rule, they contain the most useful information.
3.   Determine the style of the essay
When you know the type of essay, you can easily organize your thoughts. The writer from Shinyessays.com recommends an argumentative genre of writing. Find enough facts to prove your point of view, and your paper will look solid and compelling. You can also use a compare-and-contrast style if you write about different architectural styles. However, it is all up to the goals of your assignment.
4.   Make an outline
Before writing an essay, come up with its scheme. Most college papers must have an introductory paragraph, a body, and a conclusion. Yet, some assignments require a more complicated structure.
5.   Write the text of your essay
Adhere to the structure and the style of your paper.
✓ Start with a catchy phrase and explain the thesis of your essay. For instance, this sounds interesting: "A Tree-House School is a new architectural project by Valentino Gareri, established to educate pupils in the post-pandemic world."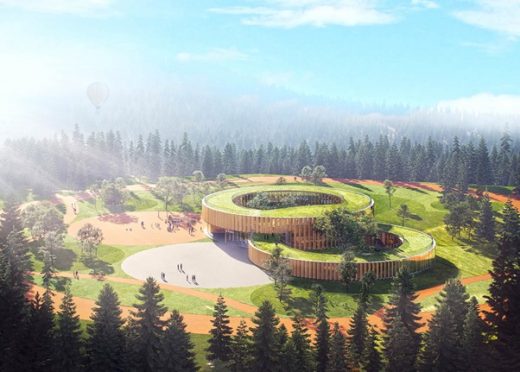 Image source: https://worldarchitecture.org/architecture-news/egzhp/valentino-gareri-proposes-sustainable-and-modular-educational-building-for-the-new-postcovid-era.html
✓ Give the main idea in the body paragraph. Use reliable facts, modern statistics data, examples from real life, and logical explanations to prove your opinion. In order to make your essay readable, use transitional expressions between paragraphs.
Professors, above all, expect to see fresh ideas and new findings in your paper. So share your personal opinion on the issue and try to offer new suggestions.
✓ Sum up your thoughts in conclusion. Write a short answer to the main issue of the essay. If you do not have strict rules concerning the structure, leave an intriguing question in the end.
6.   Revise your paper
A perfect essay is a mistake-free text. Thus, check, correct, and polish your paper so that it looks brilliant. The fastest way to do it is to use online software, such as Grammarly.com, for instance. You can buy a premium version and get helpful recommendations on the improvement of grammar and punctuation. The one who orders this account receives access to vocabulary suggestions and a plagiarism detector.
The above tips are helpful not only for crafting essays, but they will also come in handy for composing blog posts or creative writing projects on architecture. The main thing is to find a good idea, give clear explanations, and add personal reflections on it.
Comments on this How to Write a Thrilling Architecture Essay advice article are welcome.
Home Design Articles
14 Common Kitchen Design Mistakes to Avoid
How to design a kitchen: 10 essential design steps
What style of kitchen is perfect for your home
Building Articles
Comments / photos for the How to Write a Thrilling Architecture Essay Guide page welcome