How to start an appliance repair business tips, Property maintenance company formation advice
How To Start An Appliance Repair Business
5 November 2022
Mechanically inclined individuals have many career prospects at present, and operating a repair business has become a desirable objective.
So, should you start a repair business? If you have the capacity to start one, you should involve something appliance-based. Why? Because the evolving technologies result in newer appliances and create more career opportunities for technicians.
Both employees and employers will find an appliance repair business favorable, and if you're interested in how you can start one, keep reading to learn all about it.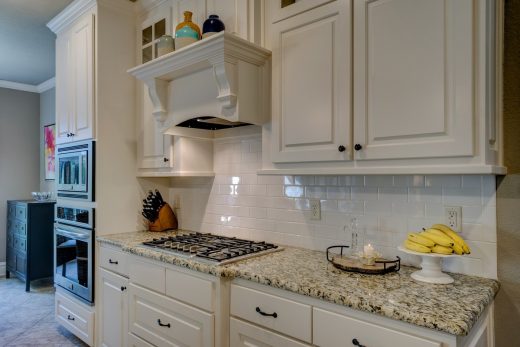 How To Start An Appliance Repair Business Guide
Strategize A Business Plan And Structure
The first step to creating a business plan is considering your company's goals. Do you wish to open a small-scale business or start a franchise in the future?
Once the goal is clear and set, analyze your target market and decide on the services you are willing to offer.
If your target is a technological hub, your services must cover a broad range of appliances.
Next, outline your business structure and decide if you wish to operate as a sole proprietor, a partnership, or a corporation.
Another important element is to set milestones for growth. Doing so will significantly impact how your team works and plans to achieve the said goals.
Obtain A License
Proper permits make a business possible, so start by deciding on a name for your business. A descriptive name works well for a repair business; just make sure not to make it too similar to another company.
Next, register your business at a licensing center to obtain a license. The requirements will vary depending on the region and state you live in.
To specialize in repairing refrigerators, you need to obtain a federal license from the Environmental Protection Agency (EPA).
Some state and local licensing centers will demand that you obtain an Installer's License or a Home Appliance License to operate within the region.
Apply For An Employer Identification Number (EIN) And Tax ID
When hiring employees at your establishment, you must register for an Employer Identification Number. The EIN is a 9-digit number that recognizes your business with the Internal Revenue Service (IRS).
The sales permit or tax ID registers your business with the state's tax agency. You will need this ID to sell products alongside the repair services.
Pick A Profitable Location
Attracting customers is an essential part of running a business. And if you select a commercial hotspot as the base for your business, your customers will keep returning.
Like many others, an appliance repair business is bound to grow in a reputed location. You want to make sure clients find your establishment convenient. So, before you pick a location, analyze if the area is easily accessible to most people in your city/town.
One thing to consider is the competition in the area. If you find a lot of similar businesses in a particular area, choose another.
Purchase The Required Equipment
The success of your business significantly depends on the equipment and the efficiency they provide. So, invest in getting all the necessary tools and equipment to make the workload easier and get the job done quicker.
Another thing you need to invest in is portable tool kits. Your technicians will most likely travel to places, so having a few tool kits will come in handy.
Safety equipment is a must when you're operating a hardware business. Keep a good stock of shock-proof gloves and glasses for your employees and customers.
Make A Portfolio
Your business portfolio should highlight the services you provide in a way that appeals to clients. Remember to provide all the necessary details, including the list of appliances covered, the warranties offered, and the cost estimates.
Dishwashers, dryers, freezers, refrigerators, and washers are some of the most common appliances in most homes. Also, ensure that the technicians working at your enterprise are skilled enough to repair all appliances on your portfolio.
Plan A Marketing Strategy
Boosting your business growth may require digital and physical marketing strategies, so here are some ways to get you started:
Hire employees: This may sound simple, but you need employees who represent your company's values and provide the best service with competence.
Promote your business: Start a website that appeals to customers and explains your services most straightforwardly. Alternatively, you can opt for social media and promote your business. Or, you can do the good old method of using flyers.
Customer support: Dedicate a few employees to deliver 24×7 customer support and provide solutions via emails or phone calls.
Publish customer reviews: One way to gain the confidence of your community is to quote honest reviews from clients and publish them on your social media.
Buy A Vehicle For Your Business
A business car can provide a reliable means of transportation for your employees and a satisfactory service to your customers. If you buy a vehicle through your company name, you can avail of some tax deductions.
Remember to purchase the vehicle depending on the size of the equipment. Vans work well for most cases but if your company specializes in larger equipment and appliances, consider getting a truck.
Whatever your plans, everything is possible only if you have the required finances. So if your business is just starting and your funds are short, you can consider using rental cars.
Apply For Business Insurance 
Business insurance(s) provides aid with financial losses and mishaps involving your company. It protects your employees and makes your business credible. As a business owner, you can consider applying for the following insurance:
| | |
| --- | --- |
| Insurance Type | Benefits |
| Worker's Compensation Insurance | It covers medical expenses when your employees are injured while working. |
| Commercial Auto Insurance | It covers expenses incurred when your business vehicle is involved in an accident. |
| Commercial Property Insurance | This insurance protects you when your business faces loss or damage to property. |
| Commercial Liability Insurance | It covers legal fees that may arise when a consumer involving your services is injured. |
Summing Up
Starting an appliance repair business isn't just obtaining a license and operating an enterprise. Knowing how to earn clients' trust and offer the best customer service is a prerequisite to business growth, no matter your business plan.
But customers alone don't do not affect a business; you must be willing to create a favorable work environment for your employees and acknowledge their rights as well.
So, everything from licenses to insurance and proper transportation becomes necessary when establishing an appliance repair business.
Comments on this guide to How to start an appliance repair business article are welcome.
Home Appliances
Home Appliance Posts
How to extend life of your home appliances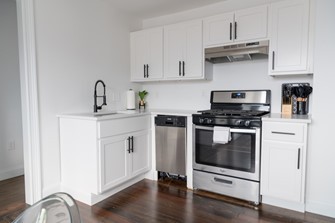 The best kitchen appliances for healthy cooking
Kitchen appliances you should buy
Replace or repair your appliance
Kitchens Articles
Kitchens Posts
Make Your New Kitchen Tech Savvy
Items You Should Invest In For Your Kitchen
Consider While Renovating Your Kitchen
Kitchen design common mistakes to avoid
Residential Property Articles
Contemporary Property Articles – architectural selection below:
Comments / photos for the How to start an appliance repair business advice page welcome