How to spot a bargain when looking for a new home guide, Cheap Ottawa house tips, Canada property search advice
How To Spot A Bargain When Looking For A New Home
15 Apr 2021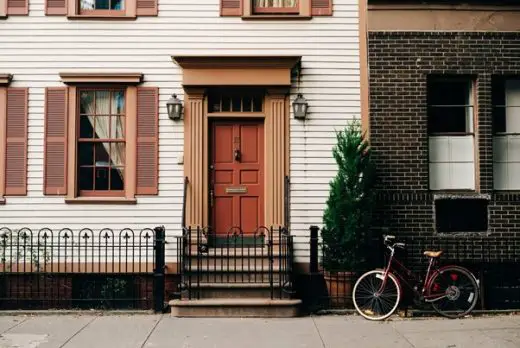 Image Unsplash
A new home is generally something you can't pick up on the cheap, but there are bargains to be found if you know how and where to look.
While homes seem to be increasing in price at a rate never before seen across Canada some people have been able to combine patience with precision to pick up a home that not only suits their needs but doesn't force them to break the bank.
In this article, we'll explain how to spot a bargain while looking for your new home and what you should do once you find one.
How to spot a bargain – Research up and coming areas
Knowing where to look is half the battle when it comes to finding your new home.
Whether you're a first-time buyer or a seasoned landlord looking for their next portfolio pick-up, doing your research into the area is key to getting the most for your money and making a smart investment.
However, the popularity of particular areas can see you paying over the odds for less than impressive homes. Instead of focusing on popular areas, you should look for homes with bags of potential.
Up and coming areas where house prices have been steadily increasing, but not at a rapid rate, are great spots to go looking for a new home. They usually signal improvement within the area and offer great rewards for buyers who can get in early.
While these homes can require a bit of TLC to get them up to family standards, they represent a brilliant project for first-time buyers and, within just a few years, are surrounded by great amenities, schools and local transport links that will significantly increase the resale cost.
A general check of crime-mapping websites and local noise levels can save you from making a bad investment.
Chat with local experts
The best value homes will often be sold before they even go online, so it's worth building relationships with local real estate agents and experts to get the inside scoop on a prospective bargain.
Give them an idea of the kind of property you're interested in and your budget. As a guaranteed sale, you'll become a more interesting prospect to a real estate agent and someone they'll give a heads up to when well-priced homes in usually expensive areas appear.
If you can position yourself as a serious buyer with a clear picture of what they want (and for home much) you can quickly find yourself jumping the queue. Make sure to do your own research alongside this though and ensure you're working with a respected agent who has an actual understanding of the area.
Look for 'chain-free' options
Ever lost out on a great home because the seller couldn't secure their own new property? You should consider 'chain-free' deals.
A 'chain-free' property is one where the seller doesn't need to purchase a new home during or after their own sale. This means your purchase does not rely on a deal you have no power over. Anyone who's tried to buy a home before knows how frail and frustrating the chain of purchasing a new house can be.
Chain-free housing is significantly easier to negotiate a low price on, as buyers are regularly just looking to offload the property (perhaps a second home) and there are fewer outside influences to bring the deal down. You can even be more flexible in exchange and completion date, producing not just a bargain, but a hassle-free one.
How to save more money once you find a bargain
So, you've found what you think is a bargain. How do you make it that little bit cheaper? Fees and damages can significantly increase the overall cost of the purchase, so it's worth looking at ways to reduce them.
Consider your mortgage type
Shopping around for a mortgage is one of the more stressful and time-consuming parts of buying a house, depending on the cash you have ready for a down payment.
The right mortgage for you will depend on your:
Mortgage principal amount
Amortization
Payment frequency
Your mortgage will also depend on where you're buying. Say you were looking for mortgage rates in Ottawa, for example. There are two types of mortgage rates in Ottawa — Fixed Rate and Variable or Adjustable-Rate. Not understanding your options, and how they relate to the area you're buying in, can end up costing you more than you expected.
Everyone knows a mortgage rate can affect their future but think about whether or not the options before you actually turn your suspected bargain into a financial burden.
Get a surveyor in
Never buy a home without having an expert look over it first.
This is one area of the buying process where you shouldn't look for a bargain. An experienced surveyor who understands the property type, unique weather conditions of the area and how damage is progressing can save you thousands in the future.
It's about protecting your assets and keeping your house a bargain, rather than something that's going to drain you of resale profits.
And if you're purchasing a home with a backyard, don't forget to get that checked out too. A rogue tree in the garden can cause all sorts of damage, from roots under paving slabs to damage to the facade of the house in bad weather.
Opt for a contingency clause
Should your loan fall through or your financials are compromised (for example, you lose your job) it's important to have some level of protection.
A contingency clause does just that, ensuring that should this happen you get your money back used to ensure the property. This is also called 'earnest money'.
If you don't get this clause, you can lose out on your loan and still be obligated to buy the home. Talk to your real estate agent about this, particularly if you're worried about your financial situation for any reason.
With each year it gets harder and harder to really find a bargain on the housing market, whether it's because of rising prices or intense competition online. But it's not impossible. These tips should help you get ahead of the curve and spot a genuine bargain without having to spend all day and night scouring the internet for deals.
Comments on this guide to How to spot a bargain when looking for new home article are welcome.
Canadian Architectural Designs
Canadian Building Designs – architectural selection below:
Canada Architecture Design – chronological list
Ottawa Public Library and Archives Canada Joint Facility, Ottawa, ON, Canada
Design: Diamond Schmitt Architects and KWC Architects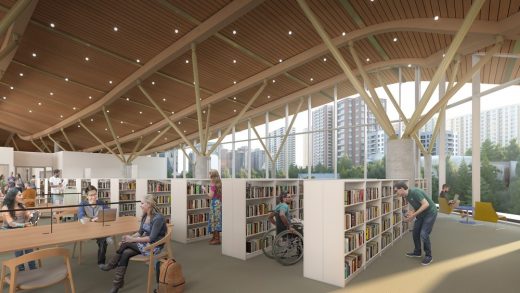 picture courtesy of architects office
Ottawa Public Library Building
Building Articles
Residential Architecture
Comments / photos for the How to spot a bargain when looking for new home page welcome