How To Sell A House Without An Agent guide, Home Advice, Property Tips
How To Sell A House Without An Agent
21 Jan 2021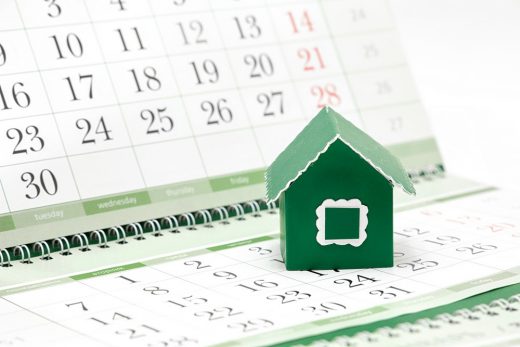 When you sell your home, you have a choice to work with a real estate agent. All you need is to prepare your house, and the real estate agent will do most of the work, especially the selling part. The downside is that you give at least a 6% commission to the agent upon closing a deal.
If you want a full commission on your property, you can sell it by yourself. This method is known as for sale by owner (FSBO), which requires drive, ambition, and time. You should do the following if you want to sell your house sans the help of an agent:
Set A Realistic Price
One factor affecting how you can sell your house fast is its price. With an overprice, you'll lose your home's appeal in the third week. Although you can drop your house's price later, it may be a little late. That's why you should set a realistic price from the beginning of your listing.
You can do this by following these tips:
Comparable Listings: In real estate, comparable means determining an asset's value using a recently sold asset's value. Recently sold is limited to the same year the list of assets is sold. You can use houses with a similar number of bathrooms, bedrooms, square footage, and other similar attributes as your comparable. Note that you need to compare your house to properties within a one-mile radius from your location. Also, it's best to use at least three comparables to come up with a realistic price.
Online Search Ranges: Also, look into popular property market websites and check how much your house's price ranges online. You can use the other properties similar to yours to set a price on your house as well.
Century Pricing: When coming up with a price, you should avoid rounding up the numbers, also known as the century numbers. It's because numbers just under a century attracts more buyers. For instance, don't list your house in USD$200,000; instead, use USD$199,999. Moreover, don't distract your prospects with pricing, such as USD$234,567.
Prepare Your House For Sale
Before listing your home for sale, it should be in its best condition. That way, you can photograph it, showing what buyers can expect. If you don't prepare your home and photograph it the way it is, it won't be pleasant to others' eyes.
Here's how you should prepare your house before listing it in the market:
Depersonalize: It means you have to remove any evidence that will show prospects that you have once lived in the house. Remove family pictures and other decorations that will indicate previous ownership.
Make Minor Repairs: If your house is old, you certainly should consider a major remodel or repair. But, if it's still new, then simple repairs can make a big difference. Thus, check your drawers and cabinets and ensure they don't jam. If there are leaky faucets, ceilings, and floors, fix them. Patch holes in the walls, counter tiles, and cracked floors. Replace your bulbs with new ones to avoid a blow out during a showing.
Improve Your Landscaping: Curb appeal is also essential when preparing your home for a sale. An attractive curb appeal will help make a good impression. Weed your garden, trim shrubs, and mow the lawn. You can also add colorful annuals or potted flowers to make it more inviting.
Paint It Neutral: Lastly, don't forget that painting your house can make it look new. Go for gray, beige, tan, and other warm neutral colors. That way, prospects can picture how their belongings will look in the property. From exterior to interior, repainting is a must. It'll remove stains and scuff marks on the walls. Although time consuming, it'll be worthwhile since you leave your prospects with good impressions.
List Them From The MLS
Multiple listing service (MLS) is where you can list your house for sale. Licensed brokers and real estate agents use this property listing database to reach a vast number of homebuyers. When you use MLS, you can automatically post your property to major real estate sites and other property market websites. With it, you can target active buyers as it's one of the best marketing exposures you can have from local to national platforms. Since you're selling on your own, you can use the sale by owner MLS listing.
When you use the MLS, you can enjoy the following benefits:
Save Time: Since you'll be using an online platform, you can save time from amending your listing.
Have Maximum Control: As mentioned, using flat fee MLS retains your full rights as the sole seller. That means you have control over your sale instead of having a fixed-term contract when you hire a real estate agent.
Gain Maximum Profit: You can gain thousands of dollars with MLS because you only pay a small flat fee to access the MLS. So, you won't have to pay a percentage to a listing agent when you make a sale.
Advertise Your House
Another way to sell your house is to market it. With the right marketing strategies, you can reach more people that can become your buyers. Here's how:
Take Amazing Photos: As mentioned, you need to prepare your house before taking pictures. it's best to hire a professional photographer to capture high-quality photos. You won't have to worry about a tripod and DSLR camera because a professional photographer already has them. They know the right details, angles, and lighting to capture the beauty of your house.
Spread The Word: Even with an MLS listing; you still need to let your listing be known online. That way, you can make a good deal. If you have a social media account, you can use it to create a social media campaign. It'll help increase your home's visibility on various social media platforms.
Put Out A Sign: This means putting out a 'FOR SALE' sign so passersby can see it.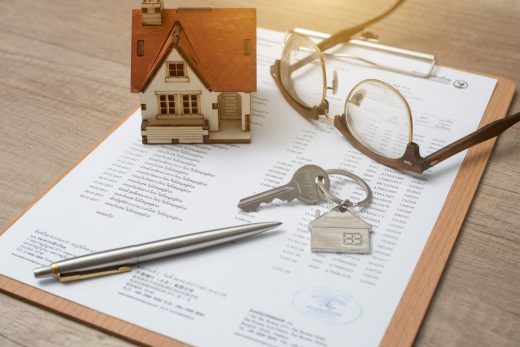 How to sell a house without an agent conclusion
Selling your house on your own has its advantages, and one is having the maximum profit all by yourself. That's why you should set a realistic price to make a sale faster. Next is to prepare your house before listing it in MLS. Also, add more exposure by marketing your property online.
By following all these tips, you can sell your house faster, even without the help of a real estate agent.
Comments on this guide to How to sell a house without an agentarticle are welcome.
Buying Property
Buying Property Posts
Mistakes People Make When Hiring Realtors
Future of house buying advice from leading experts
4 things to pay attention to during your house hunt
Home Articles
Residential Architecture
Comments / photos for the How to sell a house without an agent advice page welcome