4 things to pay attention to during your house hunt guide, Online property style advice
4 things to pay attention to during your house hunt advice
21 Jan 2022
Are you on the hunt for a brand-new house? Is this your first time buying a new house? Are you worried about missing something when looking for the house of your dreams or accidentally purchasing a house that has problems that you don't have the means to solve?
Sometimes the search for a new house can be overwhelming. There are so many houses to choose from and it's hard to know which ones to prioritize. However, you don't have to look far in order to find information that will make your hunt much easier.
In this post we will go over 4 things you should pay attention to when looking at a house – all of these points will help ensure that you're getting a home that is perfect for you! So, before we begin, take out your notebook and pen- because there are 4 important things any home buyer should keep an eye on during their hunt.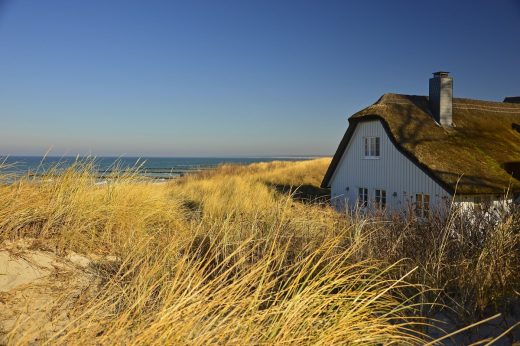 Your Needs
This is an important thing to consider as this is what is going to determine the convenience of the house and how suited it is to you beyond just looking nice.
Things to consider are how close to work in the house and how long the commute will be? Do you need space for pets? Do you need a garden for your children to play in? Do you need office space to work? Are there any improvements you would like to make? When talking about improvements, this leads to a whole other list of questions and processes.
For example, you need to think about how much you're willing to spend, what exactly you'd like to change, and what additional services you might need, like skip hire for example. If you're looking for skip hire in Croydon, look for additional information on www.proskips.co.uk. This is something that shouldn't be missed when planning a home improvement project. There are so many different needs to consider but they will all be unique to you.
The Size of The House
When it comes to buying a house, there are so many different things that you need to keep in mind in order to have the best experience possible and end up with a house that you love and want to stay in for a very long time. The very first thing you need to consider is the size of the house.
When buying a house, the size of it may be perfect for your current needs, but it is important to remember that a house is a purchase that is long-term and probably somewhere you will be living for a long time. With that said, you need to consider the future and what that will look like for you.
Is the house big enough for a family? Is it suitable for pets? Does it have enough space for you to have your extended family over? All of these are important questions to ask, especially if you are planning on growing your family in the future. This means that you need to think about how many rooms you will need in the future too.
What The Agent Says
When it comes time to buy a house, something you should consider doing is hiring an estate agent. They are experts in the field of buying and selling houses and they will be able to find you a house that is perfect and suited to your every need.
With that said, when it comes to house hunting, you should always trust the opinion of your agent as they will know when a house is worth it or when a house is going to end up not being the right one for you in the long run.
The Area the House Is in
Last but not least, a big factor to consider is the area that the house itself is in. Not only do you want to be in a neighborhood that is suited to you and your family, but you also want to know what is surrounding you.
If you have children, it is good to know where the schools are, knowing where shops and malls are also important too. Entertainment is something else that should be looked into from things such as cinemas, parks, and more.
As a new home buyer, you should learn more about the area including the crime rate, as well as how noisy it is, and more. All of these things are important for you to know to make sure that you know what you are getting into when buying a house
Comments on this guide to 4 things to pay attention to during your house hunt article are welcome.
Home Articles
Property Designs
Is it The Right Time to Buy Property in Dubai?
4 Tips For Buying Luxury Property In London
Remodelling existing buildings decarbonisation
Building Posts
Residential Architecture
Comments / photos for the 4 things to pay attention to during your house hunt advice page welcome