How to reduce construction cost while building a house advice, Home mortgage calculator guide, Property budget tips
How To Reduce Construction Cost While Building A House
12 July 2021
To everyone, there is no other bigger dream than building a house of your own. But determining the cost of a house is one of the toughest challenges. Though you can use different tools like Mortgage calculator UK to find an estimated cost, it is still tough to find the total cost. Because building a house is not a cheap task. It requires a lot of money to create something that will provide shelter to you and your family. Moreover, many people invest their hard-earning money in building a dream home for the family. For this reason, people always search for ways to reduce the overall cost.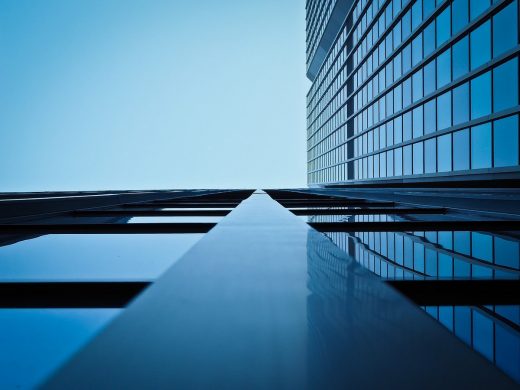 Luckily, there are many ways that can help you in reducing the budget. Cutting down the cost in some sectors won't hurt the whole structure. In this article, we will talk about how to reduce construction costs while building a house.
Tips Reduce Construction Cost While Building A House
There is a significant increase in construction costs that have occurred in recent years. There are many factors behind it. Everything, including material costs, labor costs, machinery and tools costs are increasing day by day. But following some special tips, you can keep everything under your budget. Here are the best tips to reduce construction costs while building a house:
1. Location of your plot
The location of your plot plays a vital role in cost-cutting. If your property is located far from where you will get the materials, it will increase the overall transportation cost. For this reason, it is better to buy a plot which is near to the main road or city. It will help to reduce this cost. But you have already purchased a place far from the main road, then try to hire a local supplier, who can provide you all the materials. Because if you hire a local supplier, you will get the materials at the lowest transportation cost.
2. Check the soil
The second thing is conducting a soil test. Because different places have different kinds of soils and they behave differently. It all depends on the purpose the soil has served to the seller. If it were an agricultural field, then it would increase the foundation cost. For this reason, make your house on hard soils. Because they already have a strong foundation, and with some addition, it will become stronger. So, it can help in reducing your overall budget.
3. Keep the design simple
The next tip is to keep your house design as simple as possible. Because custom house design can increase the expense. For this reason, try to keep it simple. Go for the rectangular floor plan. Because it is one of the best ways to design a home at the lowest cost. Besides, don't include unnecessary things in your design. It can increase the budget.
4. Go for alternative materials
Well, alternative materials don't always mean cheap materials. There is a need for different types of materials for building construction. You will need them in massive amounts. So, it is better to go for alternative materials that can be recycled and reused several times. It may seem to make your house structure weak, but it won't. Because recycled materials are appropriately made so that they can serve you for a good amount of time. Besides, consult with your engineer about the total amount of materials that need to complete the construction. It will help you to order a large number of materials at a single time. If you purchase anything in a large quantity, the seller will give you a discount.
5. Prepare a proper blueprint
It is crucial to make a proper blueprint before starting the construction. Because it will help you to determine an estimated cost. Besides, it will give an overview of how many steps your team will work and how much time it will take. In addition, you will get an idea of which sectors can increase the cost while doing the construction. You can take advance action according to the plan. But remember, never bring a change in the work plan or house structure plan after starting the work. Proceed with everything when you think you have the perfect plan in your hand. In this way, you can keep everything under your budget.
6. Use smart technologies
It is always essential to go with the flow; otherwise, you will lose track. With the help of technology, everything can be possible. Even with the help of robots and tools, you can complete any task in less time than humans take to complete. One of the most famous technologies in the construction industry is prefabrication. It will reduce both working times and will increase efficiency in completing the project.
7. Always hire professional
Always try to hire professionals while building a house. From designers to construction site laborers, try to get service from the best service provider. It may seem costly, but you will get a great save on the overall budget in the end. Because the professionals have already experienced working within the budget as they also have to get a profit from here.
So, these are the steps of how to reduce construction costs while building a house. Always keep effective communication with your contractor so that you get updates on everything.
Comments on this guide to How to reduce construction cost while building a house article are welcome.
Home Mortgages
Mortgages Posts
Pros and cons of 15-year vs. 30-year mortgage
Are You in the Gray Area in Your Mortgage?
6 ways that may lower your mortgage interest rate
Building Articles
Why Do Construction Workers Wear Hard Hats
Comments / photos for the How to reduce construction cost while building a house advice page welcome