6 ways that may lower your mortgage interest rate guide, Home finance tips, Online property expense advice
6 ways that may lower your mortgage interest rate
24 Sep 2021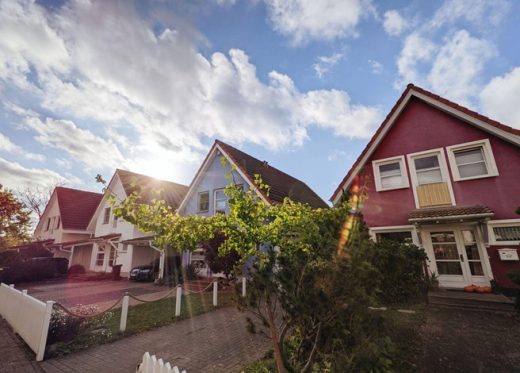 photo : Paul Kapischka on Unsplash
For most homeowners, a mortgage is often the largest monthly expense. Borrowers are always on the lookout for ways they can reduce their repayments.
6 ways that may lower your mortgage interest rate guide
Here are some methods to consider.
1. Improve your credit score
A credit score is essentially your 'creditworthiness' or 'risk profile.' It's usually one of the first things a lender will check once you apply for a mortgage. The reason a credit score is important is that it gives the lender an idea of the kind of borrower you are.
Regardless of the loan type you take, you're more likely to receive lower mortgage interest rates if your credit score is high (and therefore, you're deemed as a lower risk borrower – meaning you have the credit history and capacity to repay your loan on time). To the contrary, a lower score indicates that you're a higher risk borrower, and you're likely to be charged steeper interest charges.
Ways to improve your credit score include paying any outstanding balances and making on-time monthly payments. You can also look at your credit report and correct any errors.
2. Shop around for the best rate
Shopping for the best mortgage interest rate is a smart move. This can easily be done by comparing lenders and reviews online. You can also contact different lenders and see which among them has the lowest rates and fees. Traditional lenders, specialist lenders, private lenders, and fintech have varying products, policies and pricing. A mortgage broker can also be valuable to help compare 'apples for apples.'
In Australia, Mango Credit interest rates are fair and reasonable, and their fees are disclosed upfront.
3. Refinance your existing mortgage
If interest rates drop lower than your current interest rate, it could be worthwhile considering a refinance of your existing home loan. Refinancing helps you take advantage of low-interest rates, which in turn, can improve your short-term cash flow. When refinancing is not possible, you can also explore taking out a second mortgage or a home equity loan that uses the equity in your home.
4. Shorten your loan term
Shortening your loan term can help obtain lower interest rates, decrease your loan balance, and build your equity faster.
5. Aim for a larger downpayment
A larger deposit often avoids being charged lenders mortgage insurance and makes it easier to negotiate for lower interest rates, which then decreases your monthly payments.
6. Reduce your debt-to-income (DTI) ratio
A high DTI ratio means you're spending too much to pay your debts, and you have low disposable income to spend on your other expenses. This may cause lenders to consider you at higher risk for possible default. Meanwhile, a lower DTI ratio makes your chance of loan approval higher and your interest rates lower.
The obvious way to reduce your DTI is to reduce your debt. This can be achieved by adhering to a strict budget, limiting your spending and culling unnecessary expenses. It also is wise to pay off debts with high interest rates as a priority.
Comments on this guide to 6 ways that may lower your mortgage interest rate article are welcome.
Mortgage Articles
Mortgage Posts
Are You in the Gray Area in Your Mortgage?
How is COVID affecting mortgages advice
Tips how to hire best mortgage broker in UK
Can reverse mortgage allow me to retire sooner?
Building Articles
Residential Property
Comments / photos for the 6 ways that may lower your mortgage interest rate advice guide page welcome