How to meet compliance with Local Law 97 NYC guide, Climate Mobilization Act advice, Building limits
How to meet compliance with Local Law 97 NYC Advice
22 Aug 2022
The Climate Mobilization Act, of which Local Law 97 was an important component, was passed in 2019. The rule seeks to impose strict limits on all building kinds, including those more than 25,000 square feet in size, whether residential or commercial.
The rule will soon go into effect in 2024 to ease the transition to stricter compliances expected in 2050 – an 80% decrease in carbon emissions! Many buildings have been reported to be substantially over the permitted limit through the different surveys conducted, necessitating immediate and expedited action to become compliance ready.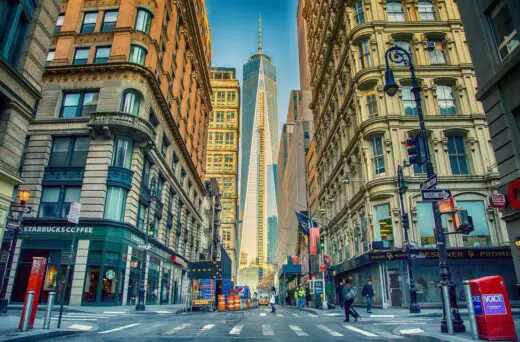 How to meet compliance with Local Law 97 NYC guide
Which properties are affected?
1. Buildings over 25,000 square feet
2. Two or more buildings on the same tax lot that together exceed 50,000 square feet
3. Two or more condominium buildings governed by the same board of managers that together exceed 50,000 square feet
Who is exempted?
The following building types are not required to comply with Local Law 97:
A classified religious place of worship
Nonprofit hospitals and healthcare facilities
Industrial buildings are used predominantly to generate electric power or steam
Rent-regulated housing
Housing that is owned by (or on land owned by) the NYC housing authority
Buildings that are part of a federal housing program
Housing Development Fund Corporation (HDFC) properties
Multi-family dwellings of 3 stories or lower, with no central HVAC or hot water system
What are the benefits?
For your company, buildings, and tenants, putting energy management policies into place and installing energy-saving technologies offers a wide range of long-term advantages that help:
Reduce operating costs to boost your revenue
Increase tenant happiness and decrease churn by upgrading comfort and maintaining reasonable rents
Installing high-performing equipment will raise the value and marketability of your homes
Reduce your carbon footprint to help the environment and the community as a whole.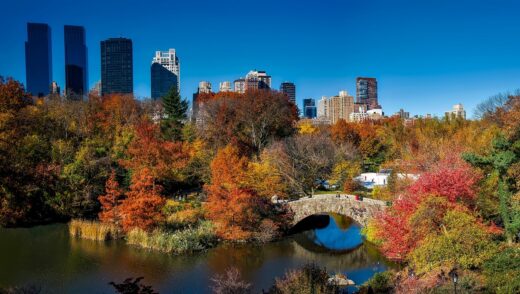 How to avoid fines?
1. Stick to the timelines
The law nevertheless adopts an incremental strategy for reducing carbon emissions by setting progressive, cyclical goals even if the building limitations for the year 2050 have been decided upon. Thus, the first two objectives have been established for the years 2024–2029 and 2030–2034, respectively. The emissions cap will be decided in 2023 for the years 2035 to 2050. All buildings are required by law to produce an energy report with expert certification by May 1 of each year.
2. Not complying will burn your pockets
First of all, the excessive carbon footprint is a criminal crime with fines set by The City at $268 per metric tonne! Defaulters will also be penalized for filing fake reports and, worse still, for failing to file any reports at all. By converting your building's carbon footprint from kilograms to metric tonnes (divide by 1,000), you may figure out the fine by adding $268 to the difference between the permitted and actual carbon emissions. A report on emissions intensity (approved by a certified design professional) will also need to be supplied starting in 2025.
The pathway to compliance with Local Law 97 is rather long drawn and mingled with prior compliances with other laws, most importantly it is the law with one of the highest penalties. The Cotocon Group promises expert counsel of only the very experienced and skilled to make the whole process smooth and seamless.
Help us help you comply with the following tips!
1. Perform a building recommissioning and energy audit.
An energy audit is a process used to identify, assess, and analyze a building's energy consumption in order to increase efficiency. In other words, it helps to minimize consumption while maintaining the same amount of output. Additionally, it ensures a decrease in the building owner's costs and the planet's carbon imprint.
Energy audits are carried out in order to prioritize comfort, safety, and health while maximizing cost-effectiveness. To fully assess & correct the current issue, experts do a thorough diagnosis using cutting-edge technologies. Since they have the knowledge and expertise to accurately estimate prospective savings, they must be carried out by highly trained contractors.
2. Keep up the HVAC
HVAC, which stands for heating, ventilation, and air conditioning, accounts for more than 40% of all energy use. The easiest way to save money is to purchase products with labels that can reduce energy use by up to 16%. Additionally, this results in a monthly savings of at least $100.
3. Energy-efficient equipment
13 to 30 percent of the energy used in the building is used by appliances. Two considerations for customers are the purchase price and the ongoing costs. Even while buying energy-efficient appliances may be more expensive, you will save money over time because they typically have running expenses that are between 10% and 25% lower.
4. Insulation
A building's exterior should be constructed to reduce heating and cooling as necessary. The structure should be made as airtight as possible. In order to prevent air leaks in the existing structures, this can be accomplished by changing doors and windows. Alternative solutions, however, include high-performance insulation and non-standard wall systems that provide additional insulation.
Comments on this guide to How to meet compliance with Local Law 97 NYC article are welcome.
Manhattan Architectural Designs
New York City Architecture Designs – chronological list
New York City Architecture Designs – architectural selection below:
Casa Celina, The Justice Sonia Sotomayor Houses, Soundview, The Bronx, NYC
Architect: Magnusson Architecture + Planning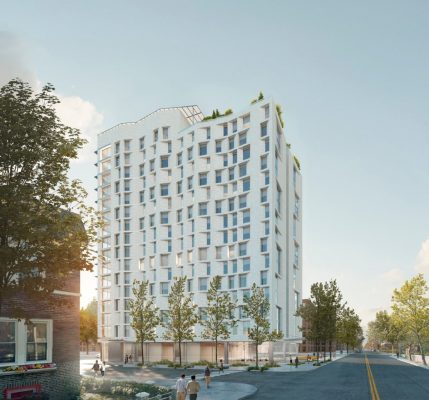 render courtesy of Magnusson Architecture + Planning
Affordable Senior Housing in the Bronx
Pier 40 Hudson River Apartments, NYC
Design: DFA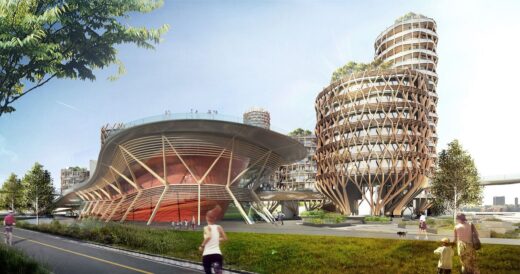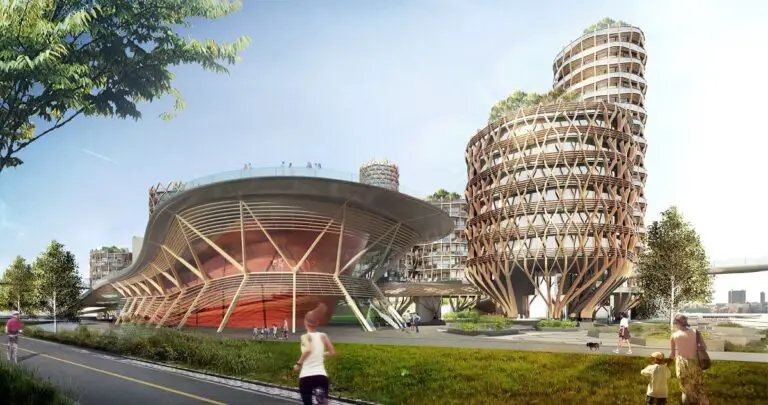 images courtesy of architects firm
Pier 40 Building
Home Improvement
Home Improvement Articles
Ultimate checklist for renovating your home
Choosing a cohesive design style for your home
How to Spruce Up Your Home with Personalized Prints
What is the Process of Expanding Your Home
Comments / photos for the How to meet compliance with Local Law 97 NYC, USA, page welcome