How to make your home look luxurious guide, Property style tips, House decor improvement
How To Make Your Home Look Luxurious Without Breaking the Bank
21 June 2021
One of the biggest advantages of owning your own home is the ability to change your surroundings whenever you want. As time goes by, you will start to notice problems or imperfections in your home that need to be addressed. Taking on the right home improvement projects will allow you to add value and beauty to your home.
Fixing up your home does not have to be an expensive undertaking. While there are some projects that can be costly, there are many things you can do to make your home luxurious that won't break the bank. Here are some ideas to add a touch of class to your home on a budget.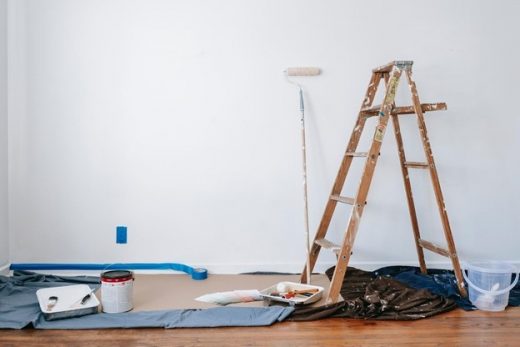 Update Your Flooring
One of the most common complaints people have about their homes involves their flooring. If you have old carpeting, outdated or scuffed up hardwood floors, then you need to think about replacing them. Most homeowners avoid tackling flooring projects because they think that they can't afford any of the new options on the market. In reality, there are many choices that both look great and are affordable.
One of the best options on the modern market for homeowners that want to add more luxury to their residence is metallic epoxy flooring. This durable and stylish coating uses a metallic additive that is designed to create a pearlescent effect. This swirling floor design also resembles lava flow, which is a look that many homeowners absolutely love.
The key to having success with this type of flooring is finding experienced professionals to mix the epoxy coating and apply it correctly. With their help, you can completely transform the look of your flooring for the better.
A Fresh Coat of Paint
Before you choose the type of home improvement projects to take on, assess what your ultimate goal is. For instance, if you are trying to brighten up the inside of your home, then applying a new coat of paint to your walls is a great idea. There are a multitude of paint color options on the market, which means you will have no problem finding something you absolutely love.
Ideally, you want to choose an interior paint color that matches or complements your existing décor. The average homeowner underestimates just how difficult and time-consuming painting can be, so if you don't have the time or the tools needed to do this work on your own, hiring professionals is a great idea. Getting help with your home improvement project allows you to get the pristine results you are looking for.
Update Your Window Treatments
The average homeowner spends a lot of time inside. When spending time in your home, you want to feel comfortable and safe. If all of the windows in your home only feature blinds, it may be time to make a few changes. In most cases, windows without window treatments look unfinished and cheap. There is a big misconception that luxurious window treatments are expensive. While this might be true in some cases, there are a number of treatment options that look great and don't cost a lot of money.
If you want to create a luxurious look, then choose curtains or drapes made from silk or soft cotton. Not only will new window treatments make your home look great, it can also help you avoid the heat of direct sunlight.
Choose Unique Hardware Finishes
Millions of dollars are spent on home improvement projects each year. If you are working with a limited budget, then you have to find ways to maximize the impact of your home improvement investment. Adding more appeal to areas like your kitchen and bathroom is easy and simple with new hardware such as drawer pulls and cabinet knobs. There are many hardware options on the market that are both affordable and unique.
Look for hardware that is made to last. Trying to skimp on the quality of your cabinet hardware can lead to lots of headaches in the future if these pieces start to break off or crack with regular use.
What Are You Waiting For?
As you can see, there are a number of affordable ways to add more beauty to your home. With some time, planning and the help of seasoned construction professionals, you can get these projects accomplished with any budget.
Comments on this How To Make Your Home Look Luxurious Without Breaking the Bank article are welcome
Property Articles
World first: Kamp C is first to print a complete house in one piece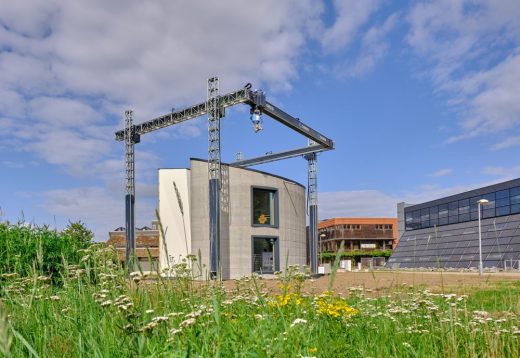 image © Kamp C
3D-printed model home, Kamp C Westerlo
Comments / photos for the How To Make Your Home Look Luxurious Without Breaking the Bank page welcome