Looking For Help With Remodeling Your Home guide, Building refurb design tips, Home renewal advice
Looking For Help With Remodeling Your Home? Look No Further
17 Jun 2021
One of life's greatest achievements for many people is owning their own home. Whether you're new in the market looking for your first home or a long-term owner looking for your forever home, it is a great joy to finally have the home you've always wanted. The question is whether you want a finished home or want to take on a project.
Taking on a project where a home needs a lot of remodeling can seem daunting, but it can also be a hugely rewarding task. If you're considering home remodeling, there are plenty of tips to help ease the burden. Read on for expert-recommended tips on home remodeling.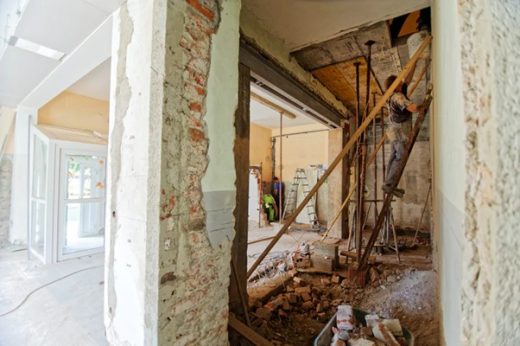 Remodeling Is A Big Task
When thinking of remodeling, there are a huge amount of things that can be included. Everything from completely changing the structure of the home down to redecorating is part of a full remodel. It's a huge task, so seeking help is recommended. Professional architects, designers, and decorators can help you fulfill the vision for your home, whilst also taking away some of the stress of living through a huge construction project.
A New Roof is The Key
Many older homes that require remodeling are in desperate need of a new roof, as the experts at https://hoelrr.com say, a new roof can "take your home improvement to the next level." Roofing is designed to last a long time but not forever. If you are remodeling, the roof is key. The last thing you want is to spend thousands of dollars on a new interior, with no safe, waterproof protection above.
Plus, adding a new roof can completely change the style of your home. You can change the pitch and shape of the roof if you like, or line it with completely different materials. All of which can give a different feel to the home when viewed from the outside.
Use Recycled Materials
A great tip for remodeling – both internally and externally – is to use recycled or "upcycled" materials. This can apply to just about anything in your home from fixtures and fittings to structural materials. When thinking of the exterior of your home, it is common for contractors to use recycled window frames, reuse wood for framing, or even reuse structural materials.
This is not only great for the environment but also saves on expenses. The same applies to internal items such as door handles, furniture, and countertops. These things can all be made to look as good as new without having to spend the amount you would on new materials.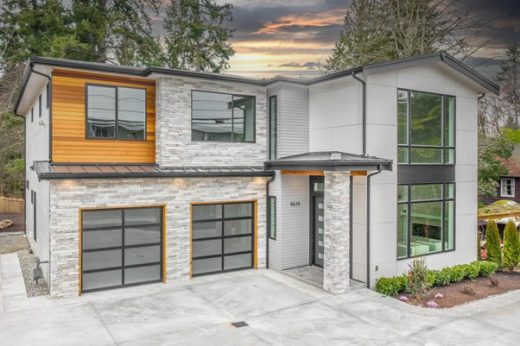 Focus on Adding More Space
The main reason to remodel a home is to upgrade it and make it look nicer. But, you can add practicality into a home too. Remodeling the interior structure is a great way to make better space within the home. You can choose to add rooms, remove rooms, or take an amount of space from one room to make another bigger. For example, you may make a dining or kitchen area smaller in an effort to create a much larger lounge.
Moving non-load-bearing walls is not an arduous task for an experienced builder. But, of course, any load-bearing walls would take a lot more effort and some structural engineering. This may force your hand in certain decisions. Either way, adding space is a fantastic bonus to remodeling that should be considered.
Add Efficiency Too
Whether you have the ability to add space or not, one thing you certainly can do is add more efficiency to the home. Smart storage solutions hidden under kitchen benches or well-designed kitchen cabinets can create a huge amount of extra space. Streamlining workbenches and utilizing corners can also add space that you didn't know was there!
Think About Long-Term Savings
One of the great benefits of remodeling your home is that you can make huge long-term savings if you do it right. Think about what costs money – mostly bills.
By installing proper insulation you can save thousands of dollars worth of electricity and heating bills over just a couple of years post-remodel. You could also consider installing solar energy panels on your new roof, which could again save you thousands in electricity over the following months and years. Making your home eco-friendly and sustainable can help save you money and save the planet.
Looking For Help With Remodeling Your Home Summary
These pro tips for remodeling can help you completely change the look, feel, and structure of your home. It's not an easy task, but with professional help and plenty of patience, you could soon find yourself living in the home of your dreams.
Comments on this Looking For Help With Remodeling Your Home? Look No Further article are welcome.
Home Improvement
Home Improvement Posts
Home improvement tips to give old house a fresh look
Upgrading your property: home improvement projects
Home improvement ideas for budget transformation
What to consider when remodeling your business
Property Design
Residential Architecture
Comments / photos for the Looking For Help With Remodeling Your Home? page welcome