Home design trends guide, Property style tips, House decor fashion help
Home Design Trends 2021
23 June 2021
What's In and What's Out: Home Design Trends That'll Stay and Some That'll Disappear
Since March 2020, the whole world is spending a bulk of its time indoors. The result is, everyone's investing most of their time and efforts in making our abode safer, pleasant, and functional. This can be a tricky situation for architects and designers who need to understand their client's needs and incorporate the latest design trends.
In this post, we have shared some home design trends that will strike it big while others will become a thing of the past. Knowing these trends will help you design comfortable and practical homes for people.
Home Design Trends 2021 Advice
What's In!
Classicism Is Definitely on the Top of the List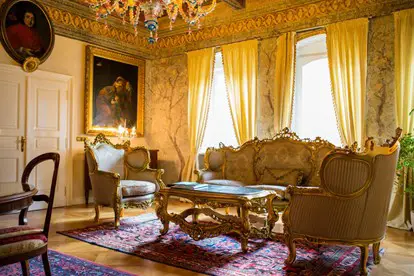 image source – photo author Roman Boed
Time-honored interior decor elements are finding their way in homes and offices as they add a sense of classiness and playfulness to the space. So, decorative classical busts, Grecian details, vintage furniture, and crown moldings are in as they add personality and a sense of historical nobility to the interiors.
Such classic elements provide a timeless old-world charm when paired with modern decor. Hence, classicism is surely in!
The Industrial Look Is a Raving Trend
The industrial decor comprises architectural details that are stripped back or salvaged. It uses recycled materials like bare bricks, vintage metal signs, and wood that give a space a rustic and factory feel. The decor takes inspiration from antique or vintage designs. It sticks to a metallic color palette like silver, black, gray, and gold.
The industrial decor is pleasingly flexible and easy to achieve. The decor style is quite practical as it works for multi-functional interiors where people live, work, spend family time, and play. As people continue to spend more time at home, we expect fuss-free industrial styling to become the next big trend in interior decor.
Biophilic Design Is Gaining Popularity
Though we are surrounded by the latest technological advancements, our primitive roots are connected with nature. Biophilic design and nature architecture get us closer to the healing powers of nature and allow us to live an environment-friendly lifestyle.
No wonder, biophilic design is gaining popularity in the home design realm. In recent times, even modular homes are introducing plants and living walls into building design both at home and at work for the life-enhancing benefits they offer. The nature-based design trend recreates a strong relationship between humans and nature and promises to stay through 2021 and beyond.
Wicker Furniture Is Making a Comeback
Gone are the days when wicker and rattan furniture were considered outdated, dreary, and dull. Rattan has been around for hundreds of years, but this natural and timeless material has shown no signs of abating. The interior decor segment is all set to embrace the highly-anticipated revival of rattan decor.
Textures and intrigue are at the heart of modern interior design. And hence, rattan and wicker pieces have found their rightful place in homes and the hospitality domain. Plus, wicker is easy on the eye and lightens up the scheme, making the space feel open, fresh, and spacious.
Wickers are such versatile materials that they can be applied in furniture, mirrors, lampshades, chairs, headboards, and more. These pieces are timeless and should be used in contrast with warm-toned accessories for the one-off statement effect.
Natural Fabrics In. Synthetics Out!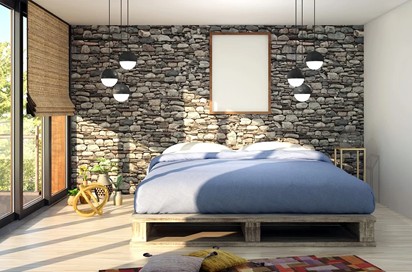 image source : pixabay.com
As mentioned earlier, natural materials are making a huge comeback as they add tons of visual weight to space. Moreover, people are getting more and more environmentally conscious and choosing materials that can reduce their carbon footprint.
Hence, synthetic fabrics like nylon, rayon, and polyester are losing their place in interior decor. The sustainability trend is encouraging people to make conscious choices like opting for natural and recycled materials and fabrics instead of synthetic ones.
In the coming years, you will also see materials like organic cotton, recycled polyester, jute, and low-impact linen gaining popularity in the interior design world.
Modular
What's Out!
Shiplap Is Out
There was a time when shiplap was so popular in interior design that almost every home would apply it to their interior walls to achieve a rustic farmhouse look. While shiplap is classic, it's overseen and overused.
It's time we embrace the new trends that come with patterns, textures, and colors. Tiles, plaster, rattan, upholstered walls, and living walls are gaining more popularity this year and that's what we recommend incorporating in modern homes. For instance, plaster walls have made a huge comeback. It allows you to coat drywall with a thin layer of plaster without ripping off the wall.
The All-White Look Is Fading
The era of all-white interiors and minimalism is slowly coming to an end. This means you'll no longer see bright white countertops, mantels, and walls. People are experimenting with colors to reflect their personalities and add visual interest to their living spaces.
Mosaic Out. Epoxy In.
Mosaic has always been an integral part of interior and exterior design for centuries. However, mosaic floors, kitchen countertops, and backsplashes are starting to feel outdated in modern interior design.
Sleek alternatives like epoxy surfaces, slab backsplashes, and handcrafted ceramic tiling are growing in popularity because of their eyecatching appeal. Today, epoxy is a growing interior design trend as the surface is waterproof, seamless, incredibly tough, and offers endless possibilities for customization.
Accent Walls Are No More in Trend
Accent walls are walls that are painted or wallpapered to make them stand out from the rest. This trend was highly popular in the past decade. But they aren't sticking around anymore as they look overused and boring.
It's making space for other interesting trends that make a space look chic and attractive. In the coming years, we'll see more rooms with all the walls wallpapered or painted in bold colors.
Matching Furniture Pieces Look Outdated
Matching pieces of furniture are losing their attractive appeal because they make a space look dull and unfashionable. Many interior designers and architects consider it a design flaw.
Instead, investing in pieces with complementary colors and designs is in.
Home Design Trends 2021 Summary
Wrapping Up
Infusing a living space with what's au courant is a tough job for designers and architects alike. Plus, the pandemic has forced people to spend more time indoors, making it critical to transforming existing spaces into something functional and comfortable. Being aware of the latest interior design trends can help you embrace the ones that are in and kiss goodbye to those that are out.
Use the list shared above to guide you through your upcoming interior designing projects.
Comments on this guide to Home Design Trends guidearticle are welcome
Property Articles
World first: Kamp C is first to print a complete house in one piece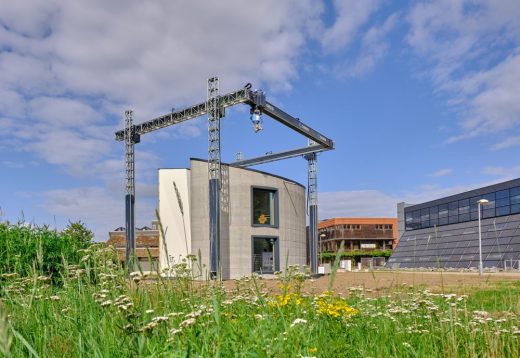 image © Kamp C
3D-printed model home, Kamp C Westerlo
Lake Cabin in Brabourne, Southeast England, UK
Design: RX Architects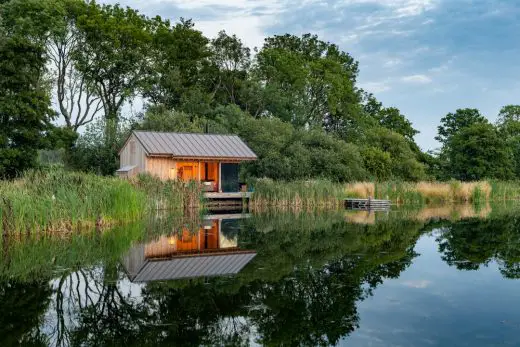 photo : Ashley Gendek
Lake Cabin in Kent Downs
Comments / photos for the Home Design Trends guide advice page welcome