How to Keep Your Cookware Handy and Organized guide, Kitchen Advice, Home Cooking Tips
How to Keep Your Cookware Handy and Organized
19 Jan 2021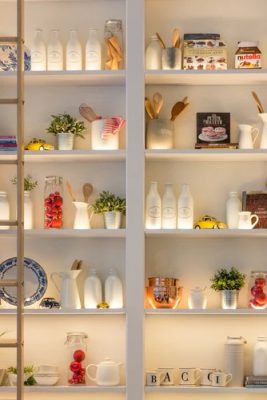 This kitchen is the heart of any home so keeping it organized and tidy will ensure that everything you need is easy to find when you want to use it. If your kitchen is not it will be very difficult to function day to day. It will take you longer to find utensils and to cook food if your kitchen is a mess and unorganized.
So, where do you start? Firstly you start by working out what cookware you use the most and then you put this in the easy-to-reach/accessible areas of your kitchen. The items you don't use that often, for example, the breadmaker you use once a month, put this at the back of a cupboard low down, as it is heavy.
Big and bulky items are generally better to be kept low and are ideal on bases where they can be pulled out or slid out. If you have super heavy items kept up high you will end up not using them, as you won't want to be lifting them in and out over and over again.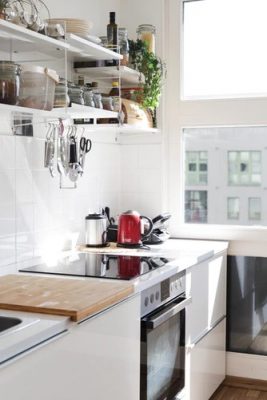 Top Tips for Organizing Cookware
Keep all utensils together. Utilize pots or drawer dividers to keep all your utensils together in one easy to use space in your kitchen. Stack pots and pans on top of each other so that they do not take up too much cupboard space, but remember to utilize a stack system/rack. Use your wall space, hanging racks are ideal for hanging up anything from single pots to cups.
Think about utilizing drawer dividers so you can keep drawers tidy too. Spending time putting Ktchn Essentials into dividers and compartments will keep all those little bits of cookware you usually lose safe all together in one place. Utilize deep drawers as deep drawers can hold a lot of pots and pans if they are neatly stacked inside each other.
It is essential to keep countertops clean and utilize jars and other containers to put your cookware and crockery in. If you keep everything that lives on your countertop in a jar or container it makes it super easy to clean countertops, as all you do is pick the items up, wipe them, and away you go. Keep similar items together for example keep all wooden utensils together, keep all chopping boards together, and so on. Grouping items will save you time.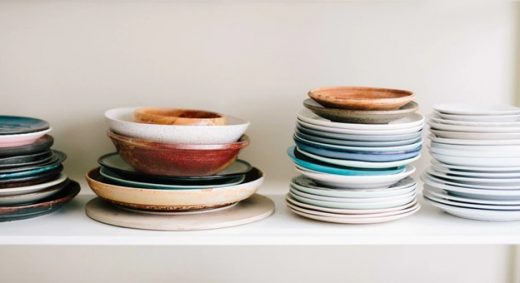 IMAGE SOURCE: https://unsplash.com/photos/sG-PR0BNwb4
What Can I Use To Organize My Kitchen
To make your kitchen a place of organization and not one of chaos, it is essential to take advantage of organizing systems. These organizing systems will ensure that you can fit everything you need or want into even the tiniest of spaces.
Use tension rods to subdivide a kitchen cupboard. This will allow items to be stacked alongside one other. It avoids stacking items just on top of each other (which means you don't have to pull them all out to get the one that you need right in the middle). You will be amazed at how much you can fit into a cupboard when it is not stacked.
Think about installing a bar or old towel rod on your kitchen walls above your countertops, and add some S-shaped hooks to turn it into a low-cost pot and pan holder. These rods are super useful for keeping all sorts of items up high including cooking utensils. Make use of pieces of wood to divide up cupboard space. Give everything a place and space and you will never be unorganized. Splitting up spaces will allow you to utilize every inch of a cupboard. Even small cupboards can be split to house things such as spices. Utilize plate racks as these are super to organize all of those odd plates and lids. They allow you to see everything you have, even at a glance. They can be kept in a cupboard so they don't attract dust.
To create an efficient, organized kitchen that flows is ideal whether you are on your own or raising a family. Having an organized kitchen will make your life so much easier, and ultimately it will save you time every day, as you won't have to spend time hunting for items, you will already know where to find them.
You need to take time to think about how you use your kitchen and change things around if the layout is not working for you. Think about what products you want to keep under the kitchen sink, and what you want to keep next to your oven. Taking some time out now to really think about how you cook on a daily basis will ensure that all of your heavily used go-to items are readily available as and when you need them.
Comments on this guide to How to Keep Your Cookware Handy and Organized article are welcome.
Kitchens
Kitchens Posts
Unique design ideas for your kitchen
Bohemian style kitchen decor ideas for new homes
The best kitchen appliances for healthy cooking
Home Articles
Residential Architecture
Comments / photos for the How to Keep Your Cookware Handy and Organized Advice page welcome