Bohemian style kitchen decor ideas for new homes, House design tips, Property style advice
Bohemian Style Kitchen Decor Ideas For New Homes
There's something about bohemian kitchens that feels right. Color, texture, and culture all play a part in creating this look—a look with history and depth that is constantly evolving, deeply personal, and doesn't fit within the traditionally defined parameters of style.
Bohemians have always been known to create nontraditional, rule-breaking spaces with personality and distinctive style features. Channel your inner free spirit with a boho kitchen.
Embrace the art of layering with textiles, add patterned wallpaper, and create an open kitchen shelving system for showing off your favorite vintage pieces.
You can choose from multiple themes and decorating ideas to create your own take on a bohemian kitchen paired with artifacts and souvenirs.
Here we are going to talk about some gorgeous bohemian kitchens and share tips for bringing this creative, vintage-inspired look into your own space.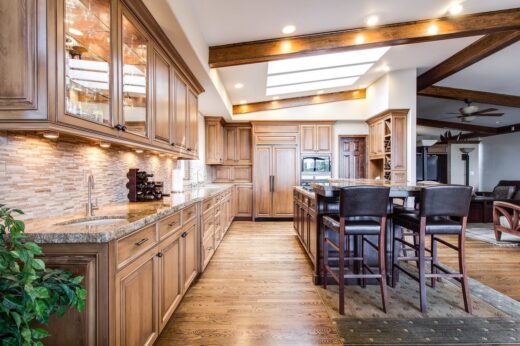 Lets light up the space
By adding task lighting around the kitchen, you create different moods that apply to what you're doing. For example, a ceiling light or track lighting should be bright enough for prepping and cooking if you're making dinner.
If you're entertaining guests and having a cocktail party over the counter, LED strip lights are my favourite to produce a more ambient atmosphere.
Even if they are in an apartment, Bohemian kitchens often feature large windows that allow plenty of natural light to stream in during daytime and the use of subtle artificial lights that will illuminate the evenings.
Brush it with colors
When you're decorating a bohemian kitchen, your color palette usually sets the tone for everything else in the space.
When you choose colors that complement each other, they can make it easier to achieve the perfect look without putting too much work into it.
Cool colors include white and bright or pastel colors, while warm colors tend to be rich primary colors: red, yellow, and blue. You can also take inspiration from colors found in nature, like moss green and sky blue.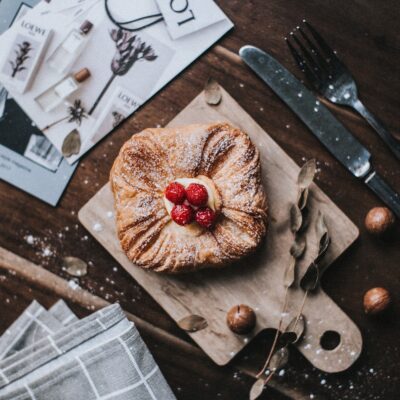 Flooring is not boring
A kitchen is a quintessential backdrop for an eclectic and bohemian vibe. There is no one rule to follow when designing a bohemian-style kitchen, although people often stumble over the question of what tiles will be best suited for this particular look.
The bohemian design is an amalgamation of the various cultural styles worldwide. A solid and overpowering color scheme is often associated with this theme. However, it can be toned down by using bold patterns designed in bright colors.
For the wall
If you plan to decorate the kitchen in the bohemian style, opt for natural materials like brick, rocks, and stones. To achieve the rustic look characteristic of the bohemian style, you can use old wooden cabinets or furniture. You cannot go wrong with dark wood as it suits this theme very well.
You can also opt for textured wallpapers that come in a similar rusty and raw theme as an alternative that is cost-effective easy to install and maintain.
Kitchen Decor
Kitchens Posts
Consider While Renovating Your Kitchen
Kitchen design common mistakes to avoid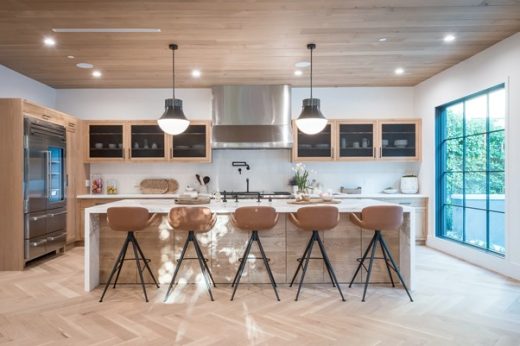 Make Your New Kitchen Tech Savvy
Items You Should Invest In For Your Kitchen
Comments on this Bohemian style kitchen decor ideas for new homes article are welcome.
Property
Residential Architecture
Comments / photos for the Bohemian style kitchen decor ideas for new homes advice page welcome