Unique design ideas for your kitchen, London house design tips, UK capital property style advice
Unique Design Ideas For Your Kitchen
15 March 2022
2020 and 2021 were when most people realised that they needed to revamp their kitchen. The global pandemic forced a necessary change in work structures, social distancing, and healthy eating habits while at home. With restaurants and malls shut, and food deliveries spotty at best, UK residents had to turn to their roots and start making meals at home.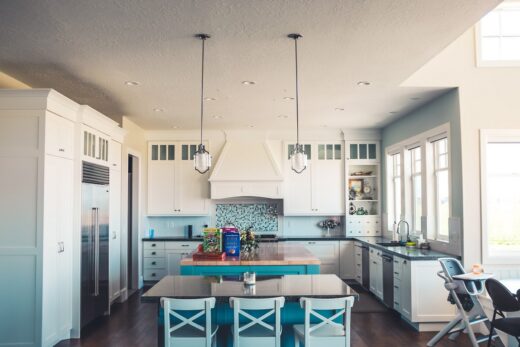 While this was an excellent way to reconnect families and reduce the need for outside food habits, it also emphasised revamping and renovating kitchens. A successful kitchen needs to be modified at a minimum once a decade to function smoothly for everyone.
There are several ways to add a touch of uniqueness to the kitchen without burning a hole in your pocket. While not all remodels are wholly inexpensive, there are ways to reinvent the kitchen to allow seamless transitions that combine functionality and technology.
Let us look at some unique & easy simple kitchen design ideas to stay up to date with the trends of 2022.
Kitchen Brick Slips
Gone are the days of boring splashbacks. Brick slips are the new power setters of the kitchen, tying practicality and modernity with traditionalism. They are cut from original bricks and offer a hassle-free installation experience without tearing the existing kitchen wall.
Usually, brick slips do not need sealing. However, kitchen splashbacks do need sealing to make them robust and weather-resistant. A gloss or matt sealer will protect the brick slips and keep the moisture and dirt off the walls. Regular splashbacks need everyday cleaning and maintenance. Brick slips are the way forward with little care. All you need is a soapy water mixture, and you're done.
Painted Kitchen Cabinets
Painting the kitchen cabinets without undergoing a complete refurbishment is the latest trend. Old, musty kitchens with dark cabinets get a new breath of life with bright colours like buttercup yellow, sage green, or blush pink.
Playful, bright hues light up the kitchen, create an airy feel, and make the cabinets look new. Repainting the cupboards, above and below the counters, and other forgotten spaces like the inside of the pantry tend to add new life to the kitchen with very little money. Pairing existing kitchen furniture with freshly painted cabinets proves cost-effective in the long-term.
Redesign the Kitchen
Moving basic things around, creating an element of space, and increasing functionality should be your goals. Redesigning the kitchen is possible if you want to improve overall space without knocking walls down. While the basic layout remains the same, adding or removing practical items can help the kitchen look new.
If you have cluttered surfaces, declutter them, donate old kitchen tools and items, and make additional storage for utility purposes. Many kitchen countertops also stain easily. Redesigning and changing the countertops to sintered stone, man-made composite, or stainless steel will give the kitchen a sleek look, decrease stains, and make the cleaning straightforward. Remember to always get quotes from different kitchen installers before making a decision – don't just settle on something because it's cheap.
Get a Large Sink
Earlier, the counter space would be ample, and the sinks small. Now, you should find the most oversized sink possible. The sinks available today are state-of-the-art inset with colanders, trivets, and even cutting boards. Large sinks can easily accommodate dirty pots and pans, plus large roasting trays and baking materials.
A double sink model is more versatile than a single sink model since it allows larger partitions for prep, rinsing, and washing hands. Large stainless steel matte finish sinks are the current rage, with countless households installing them for the high-end look but practical usage.
Switch to New Appliances
You may think this is a waste of money, the old fridge works fine. Cooking for families that are used to eating at home needs state-of-the-art appliances. Many people realised (during the pandemic) that the outdated appliances actually cost a lot more in terms of utility bills and energy consumption per month.
Since most family members were home, the bills were astronomical, with heaters, air conditioners, refrigerators, ovens, washing machines, and dryers working overtime. Updating to newer, sleeker appliances helps decrease the bills per month since the new models are highly energy efficient. Switching to new cooktops with flexible utility options like built-in ovens, grills, and steamers can help reduce the overall appliance weight in the house.
Other unique ideas are glass-glazed cabinetry, glass-fronted doors, and see-through shelving. Not only does glass allow for additional light to pass through, but it also encourages you to keep things clean, tidy, and organised at all times. Channelling your inner Marie Kondo by reorganising to allow adequate storage (while donating old stuff) will make your kitchen less stuffy, musty, and heavy.
Comments on this guide to unique design ideas for your kitchen article are welcome
Kitchen Decor
Kitchens Posts
Consider While Renovating Your Kitchen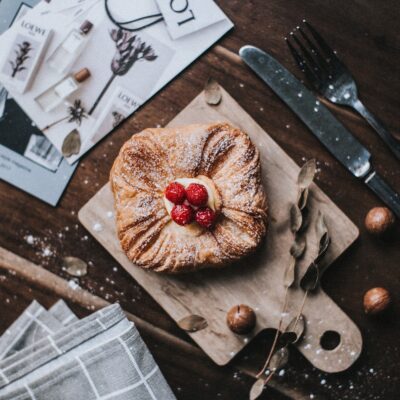 Kitchen design common mistakes to avoid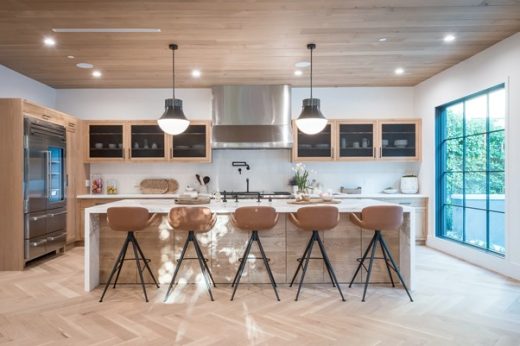 Make Your New Kitchen Tech Savvy
Items You Should Invest In For Your Kitchen
Comments on this Bohemian style kitchen decor ideas for new homes article are welcome.
Property
Residential Architecture
Comments / photos for the Unique design ideas for your kitchen advice page welcome