How to help a family member with addiction recovery, Tobacco alcohol substances tips, Online advice
Help a Family Member to Addiction Recovery
2 Dec 2021
These days, society has become one where addiction is rampant. From tobacco to alcohol, there are many substances that can be abused. If you have a family member who has been struggling with addiction for years, it's important that they get help as soon as possible. This article will discuss how to help your loved one on the journey to recovery from addiction!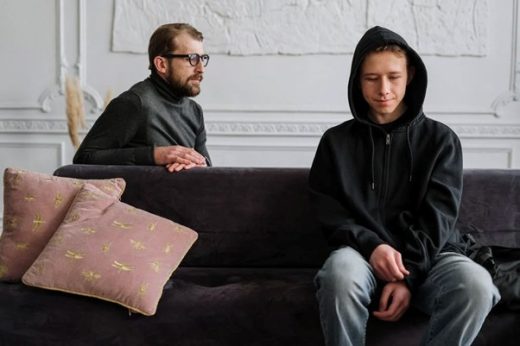 How To Help a Family Member Overcome Addiction
The road to recovery from addiction is difficult, but it's even harder if you do not know what to expect or how to help your loved one get there. Addiction can be scary not only for the person struggling with it but also for their friends and family members who are trying to support them on this journey.
That's why it's essential to understand how addiction affects the family, and find ways you can get involved in your loved one's recovery journey. If you're wondering whether how to get your loved one on the path to recovery, here are some tips that can help:
1. Learn About The Signs Of Addiction
Many people who struggle with addiction show signs of it long before they actually become addicted. These warning signs can include things like a change in behavior, mood swings, and withdrawal from friends and family members. Understanding what the early stages of addiction look like is important because it means you'll be able to recognize if your loved one needs help much sooner than later.
2. Be Prepared To Offer Help And Support
Even if you notice the early signs of addiction in your loved one, it doesn't mean that they'll be willing to accept help right away. Many people who are struggling with addiction have a deep sense of shame and self-hatred about their behavior, which can prevent them from wanting help at all! As someone who cares deeply for this person, it can be difficult to watch them go through this alone. Keep yourself open to help when they open up to you.
3. Seek Professional Help And Get Them In A Treatment Program
If your loved one continues to be unwilling or unable to get help, then you'll need to take matters into your own hands. Sending them off for treatment is the only way that they will truly overcome their addiction and start down a path of recovery. Something to be aware of is that there isn't a one size fits all form of treatment. As seen on shoreline recovery center there are various therapy options, from Music Therapy to Gestalt Therapy techniques are used. The team at the treatment center will work together to choose the best course of action for your loved one. You can search online for rehab programs in your area where you can offer financial help if needed.
4. Educate Yourself On What You Can Do To Prevent Relapse
Once your loved one is in recovery, it's important that you take the time to educate yourself on what measures you can take to prevent relapse. This means learning about things like triggers and cravings, which are unique for each person struggling with addiction. Here are more information about relapse from abbeycarefoundation.com.
5. Encourage Them To Get Involved In Activities That Will Keep Them Occupied
The road to recovery is a long and difficult one, but it's even harder when you're feeling bored and unoccupied. If your loved one has been in addiction treatment for quite some time now, then they'll need something productive to focus on. Encourage them to join community groups or other types of organizations that they're interested in to help keep them busy and distracted. Try drug and alcohol treatment centers in Florida, USA.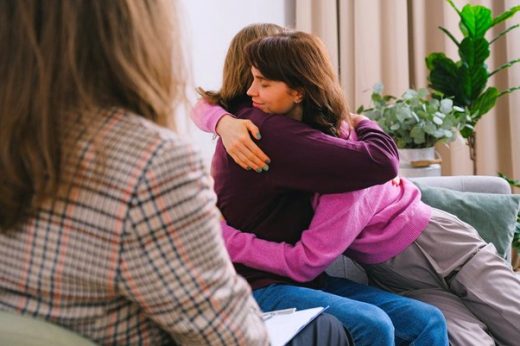 How to help a family member with addiction recovery summary
These are just some tips for how to help your loved one on the journey towards recovery from addiction. It's important to remember that you can't force someone into getting help, but there are things you can do as a concerned friend or family member who wants what's truly best for them.
Learning about the signs of addiction is one of the most important steps when helping someone who's struggling with substance abuse problems, so be sure to educate yourself on what warning signs are out there!
Comments on this Help A Family Member On Their Journey To Addiction Recovery article are welcome.
Health
Health Posts
6 Home Improvements That Can Improve Your Health
How can internet be positive for mental health
Importance of Health Education for Students
Building
Residential Architecture Articles
Machala Hospital, Machala, El Oro Province, Ecuador, South America
Architects: PMMT architecture studio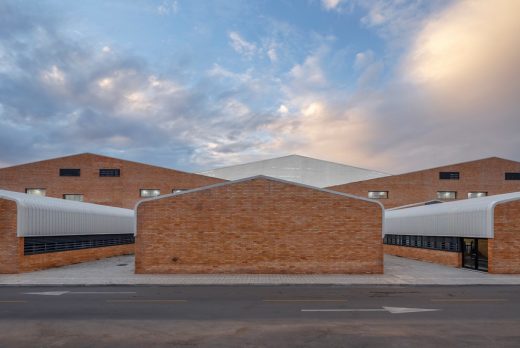 photograph © Bicubik
Machala Hospital Building in El Oro province
Comments / photos for the How to Help a Family Member on Their Journey with Addiction Recovery page welcome