How to find and buy a suitable condo in Canada tips, Ontario property guide, Canadian homes
How to find and buy a suitable condo in Canada guide
13 Mar 2021
Have you ever tried to find a condo in Canada to buy?
Canada is one of the most sought-after countries for real estate investors and people who want to find a new country to live in.
Whether you're a resident or a foreigner who thinks about Canada, it's good to be aware of th e process of buying a condo.
In this article, we'll let you learn how to find a good condo, how to make an offer, and how to close the deal.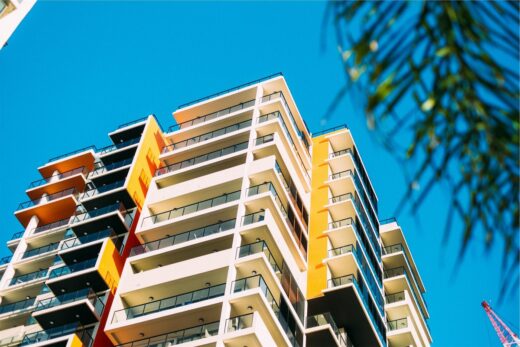 Important factors for choosing a suitable Canada condo
First, you need to know the main aspects of a good condo. Of course, any condo might have some pros and cons, but there are some important items you need to consider before making an offer.
Here is a list of what you need to consider:
Region, location, view
No matter if you're a buyer or you want to rent a condo, the location might be the most crucial factor when it comes to choosing a condo.
The proximity of schools, underground, gyms, malls, and other key areas is of paramount importance. The rate of crime, the level of culture in the region, and the condominium location among other buildings are also critical.
Don't forget about the view and make sure that you know the development plan of the neighborhood.
Size and plan
Another influential factor is the size of your condo unit. This is strongly dependent on your family size and also on your budget. Try to be realistic and put aside extra money for contingencies. Also, you need to take care of your condo's plan so that your family members feel comfortable in it.
Price
The most critical factor for buying a condo is its price. Buying a house might be the biggest financial decision many people ever make in their life. That's why the price of condos is one of the most repetitive queries of people on Google and other search engines. Fortunately, there are a handful of online tools out there in this regard.
For example, Condoly gives you the current market price for condo assignment deals in Canada and estimates condo prices for the next two years, based on the past condo price trends in the neighborhood.
Canadian Condo fees
There are other costs you need to consider, along with the condo's price. For example, monthly utility fees might be different from the standard fees in older buildings. Maintenance fees should also be considered when it comes to buying an old condo.
Condo amenities
When you want to buy a condo, you have to know what exactly you're paying for. Condo amenities play a significant role in the condo price and also in your future maintenance costs. Try to make sure that it doesn't have luxury amenities like a swimming pool that will cost you a lot.
Energy efficiency
Energy bills comprise a significant percentage of every family's monthly cost. In Canada, you have to be prepared for winters, and therefore, your condo's energy efficiency is a vital parameter.
Building age
Your condo's age affects many things like the price, maintenance cost, appearance, and comfort. So you have to consider it as a new-constructed condo is not always better.
Neighbors who live in the condominium
The people who live in the building also affect your life. For example, younger people might make loud noises and bother you. Try to consider the overall culture in the building and then make the decision. Take a look at https://kay2.ca/ for luxury home renovations in Calgary, Alberta.
Parking
Parking is also an important factor. Many condominiums do not have free guest parking because of close paid parking. Try to make a trade-off to know if it is worth paying more for a condo with guest parking capacity.
The process of buying a condo in Canada
Now that you've become familiar with the main aspects of a good condo, it's time to start the process of finding and buying a condo.
Here is a typical process.
Getting pre-approved
First, you need to determine your budget to know how much you can afford. Many home buyers probably start with a bank loan because not everyone has a whopping deposit amount to buy a condo.
To get pre-approved by a bank, you need to present your salary, assets, debts, and other financial records. This helps your lender calculate how much you can afford to pay monthly, and subsequently, how much they should loan you.
Starting condo hunting
Many people prefer to find a condo by themselves, but using an agent is definitely necessary. Along with a great help in finding a suitable condo, agents also support you when it comes to negotiating a price.
Remember that submitting an offer and working with the documents are not as easy as you think. If this is your first time, it's good to have an advocate to get help from.
Try to find a trustworthy realtor who has enough experience in the condo industry in Canada.
Making an offer
When you choose a good realtor, you can go for the next step: making your offer. You shouldn't postpone the negotiation, and that's where the realtor would be helpful.
Remember that sellers set a high price because they know that realtors would start bargaining. So don't try to fix your final offer yourself.
Applying for a condo loan
When you fix a price, you can go to the bank to apply for the loan mentioned in the first stage. Remember that residents with high credit scores will be highly likely to qualify for a mortgage.
Meeting the condo homeowners association
If you're a resident in Canada, you must know that every condo has an HOA (homeowners association). This is the board of the building and is in charge of getting fees for maintenance and other costs.
Finding a home inspector
Although a home inspection is not a mandatory step in buying a condo, it's useful and can bring you peace of mind.
The inspector gives you an official assessment of the structure of your condo, checking out plumbing, wiring, and the structure of the unit. This will help reduce your need for emergency plumbing services in the future and cuts maintenance costs.
Signing on the dotted line
This is the last stage in buying a condo in Canada. Your loan will be accepted, and a date is agreed on when the ownership of the condo will reach you from the seller.
How to find and buy a suitable condo in Canada – Conclusion
Purchasing a condo might be the most important decision of your life, at least from a financial point of view. Of course, there is no need to be stressed out because you can reduce the risk with a proper search and getting advice from valid sources.
Comments on this guide to How to find and buy a suitable condo in Canada article are welcome.
Condos
Condominium Architecture
Why condos make good real estate investments
5 things to keep in mind when purchasing a condo
Home Articles
Residential Architecture
Comments / photos for the How to find and buy a suitable condo in Canada advice page welcome