Magnificent ideas that will perfectly transform your outdoor space, Building Design Tips, Online Advice
Ideas That Will Perfectly Transform Your Outdoor Space
3 May 2021
How do you transform your outdoor space? Whether you are building a new area or renovating the old outdoor space, you will want it to meet your dreams. You might want a space that will satisfy everyone's needs and make them feel comfortable once there.
Outdoor space can be transformed into different designs, depending on the topography, size of the area, budget, and preferences. From a tropical terrace to a tropical oasis, there are many ways you can bring up your space to match your preferences. Here are some magnificent ideas to choose from.
1.   Develop a mobile sun terrace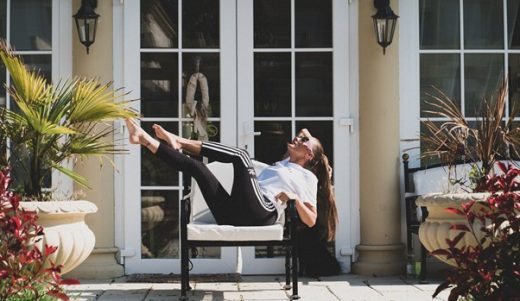 Do you love that outdoor space where you can go and relax with your family? You can create your outdoor space with the best portable garden furniture to meet everyone's needs. Why portable furniture? The best furniture you can have is not all-weather friendly. At times, you might need to remove them, especially during winter. You can get sun loungers on wheels or a luxurious daybed which you will be using to bask in the sun. You can also have a canopy or an electric awning for use if you need some shade from the sun. Lastly, do not forget a fire pit for warming the area during the cold season or when the sun goes down.
2.   Get yourself a pool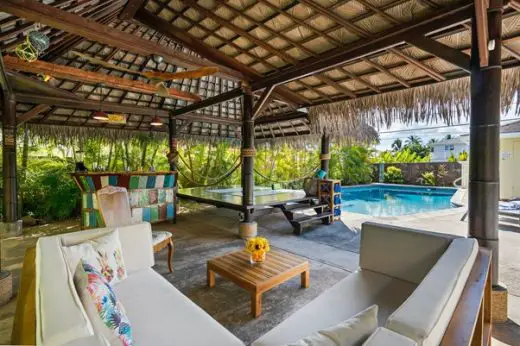 Do you have a pool in your house? Why not get one now for your outdoor space? When building their house, many people will want to have a dream swimming pool by the side. In contrast to what many homeowners think, a swimming pool doesn't require having a huge outdoor space. In line with Land of Elite, there are many ideas you can use to come up with a perfect swimming pool for your outdoor space. If not conversant with how you can create one, you can hire experts to have a better job done. One of the best pools you can have is a compact design, surrounded by a sun terrace. With additional tropical foliage, your outdoor space can turn out to be a tiny paradise.
3.   Get an outdoor kitchen
Do you love perfecting your culinary skills? Why not get yourself an outdoor kitchen and perfect your art while enjoying the outdoor scenery? A complete outdoor kitchen comes in handy when you have visitors. You can develop a perfect design that will meet everyone's cooking needs and a plan that will make your space look much better. You can create your outdoor kitchen fully connected with running water, gas, and other essentials. Have it with a sink, gas barbeque, wood-fireplace, food-chiller, and weatherproof countertops to complete its look. You can also have it covered or with a removable roof if living in areas affected by adverse weather changes.
4.   Get your space a fresh paint
Why not get your outdoor space some fresh coat of paint?
A fresh coat of paint can significantly transform your outdoor space, especially for individuals working on a tight budget and can't furnish it further. You only need to get the right shades that will create a better theme for your space. Outdoor space experts recommend having grey or blue color for your outdoor space, but you can use any color that matches your preferences. Which are the things you can paint in your outdoor space? You can repaint anything that has color, including the walls, fences, and much more.
5.   Get yourself an outdoor room
You can create a small outdoor room for yourself, which you can use for many things, including taking a midday nap, reading books, and doing other duties. This place can be placed at the far end, facing the main house or the outdoor garden, if any. You can paint the room with muted colors, add some festoon lights then complete it with some pretty outdoor furnishings.
6.   Get a statement floor
How is your outdoor space floor? Most people do not concentrate much on their outdoor space floor, with some only having concrete slabs or nothing at all. You can get yourself a statement floor using tiles or other materials to make the floor look better and match your outdoor installations. You can mix and match foliage, bright colors with dull ones or use any other method to bring out a floor that will fit your theme and needs.
You can also cheat the tiled look with paints and stencils, depending on your preferences.
There might be many ways you can transform your outdoor space, but the above are the most suitable you can try. Regardless of your budget, you will need something that will match your needs and make you feel comfortable. It is essential to consult the outdoor experts to come up with something that will suit the eye, fit your needs and meet your preferences.
Comments on this Magnificent Ideas That Will Perfectly Transform Your Outdoor Space article are welcome.
Outdoor Space
Outdoor Space Posts
How to renovate outdoor space to increase home curb appeal
Landscaping and garden design ideas for your outdoors
Designing A Space For Outdoor Entertaining
Useful Tips To Help Make Your Outdoor Space Look Stunning
Building
Residential Architecture Design Articles
Comments / photos for the 6 Magnificent Ideas That Will Perfectly Transform Your Outdoor Space page welcome