How to fast-track your home sale tips, Building purchase speed guide, Online quick property selling advice
E-Architect Exclusive: How to Fast-Track Your Home Sale
13 September 2023
Selling your home quickly in today's competitive market may seem daunting, but with the right strategies and expert guidance, you can fast-track the process and get top dollar. This brief guide will equip you with insider tips to sell your house faster than you ever thought possible!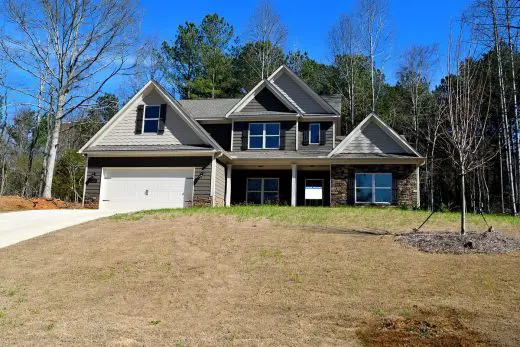 Taking Stock of the Current Real Estate Landscape
Before listing your home, it's crucial to understand the lay of the land in your local real estate market. All you want right now is to tell someone to sell my house fast ideally for cash. But, you need to do some research to get key stats on:
Recent sale prices for comparable homes in your area (known as "comps"). This shows what buyers are willing to shell out.
Inventory levels – are listings on the rise or declining? More inventory means more competition.
Buyer demand – are homes selling above or below asking price? A seller's market means buyers compete for limited inventory.
In addition, consider how broader economic factors like interest rates, population growth and the health of the job market impact home values in your region. If rates are low and jobs are plentiful, buyer activity may be high.
Arming yourself with this intel will help you price and market your property strategically to sell fast. According to realtor.com data, understanding your local market is one of the top ways to expedite sales.
Spruce Up Your Property Inside and Out
You never get a second chance to make a first impression! Ensuring your home looks its best will wow buyers right off the bat. Here are some refresh strategies:
Do Minor Repairs – Fix any leaky faucets, sticky doors, cracked tiles or other wear-and-tear issues. These little flaws can deter buyers if left unchecked.
Declutter Every Room – Deep clean each space and remove clutter so it feels spacious and move-in ready. Store excess furniture and personal items offsite if needed.
Style It Up – Hire a stager to highlight your home's assets with furnishings and decor. According to Forbes, stage homes spend up to 50% less time on the market.
Boost Curb Appeal – Landscape the yard, install exterior lighting, freshen up paint or hardware and make other enhancements buyers notice as they arrive.
First impressions matter big time. Nine in ten buyers say curb appeal is important, so make it count!
Price Just Right to Attract Buyers
Setting the list price for your home is an art and science. You'll need to research recent sale prices for comparable properties, then consider pricing just slightly below similar active listings to generate interest.
This "just-below" pricing strategy has a psychological impact on buyers. A price like $529,000 will entice more activity than $530,000 even though the difference is negligible.
Also, plug your address into real estate sites to see what price ranges buyers search in your area. List at the lower end of the range – it's better to get more eyes on your property than overpriced it.
Leave room to negotiate as well. An experienced real estate agent can help finesse your pricing strategy to sell quickly and maximize profits.
Spread the Word Far and Wide
You want your "for sale" listing seen by as many potential buyers as possible. Ideally, you want as many leads as possible to get more sales enquiries. Some effective marketing tactics include:
List on Multiple Platforms – MLS and popular sites like Zillow, realtor.com and Trulia expand your reach exponentially.
Leverage Social Media – Promote the listing on Facebook, Instagram and LinkedIn. You can target buyers in your area who will be interested.
Host Open Houses – Generate excitement by inviting the public to visit in person during select open house times. Widely promote these events online to drive attendance.
Use Pro Photography – Hire a pro photographer to capture eye-catching images of your property. Their work really makes listings stand out online and in print ads.
Write Killer Ad Copy – Craft listing descriptions highlighting your home's unique assets, upgrades and neighborhood perks. This builds buyer appeal.
With this multi-channel approach, you'll get maximum exposure to find eager buyers in no time!
Sweeten the Pot With Bonuses
In a competitive market, you may need to go the extra mile to seal the deal. Some incentives buyers love include:
Covering closing costs
Paying for a 1-year home warranty
Accommodating the buyer's moving schedule
Agreeing upfront to requested repairs or inspections
According to Bank of America, 21% of sellers offer incentives to entice buyers. While these perks might shave some profit off your sale price, they can get your home sold faster.
Act Quickly When You Get an Offer
Once you receive an offer, respond promptly to keep things moving forward. Have your real estate agent present counteroffers in a timely fashion to avoid delays.
Be reasonable – don't get greedy negotiating or make unreasonable demands that turn off buyers and stall the sale. Part of successful real estate marketing is being able to negotiate. With expert guidance from your agent, aim for a win-win deal that satisfies both parties.
The quicker you and the buyer come to agreement, the faster you'll close and collect your proceeds!
Partner With the Right Real Estate Agent
Having a knowledgeable, full-service real estate agent on your side is essential for fast-tracking sales. Look for an agent who:
Specializes in your local market
Has a proven sales track record
Offers a full suite of services – pricing, staging, photography, ads and more
Will communicate frequently so you stay up-to-date
Vet a few candidates through referrals or sites like Zillow. Be sure to ask what specific strategies they'll use to market and sell your home quickly. With an A+ agent partner, you can get your home sold in no time!
Navigating the Offer and Negotiation Process
Once you start getting offers, working closely with your agent to navigate negotiations is key for a swift and mutually beneficial deal.
Objectively Evaluate All Offers
Have your agent present you with a side-by-side comparison of any competing offers you receive. Look beyond just the proposed dollar amount and consider other terms that impact you as the seller:
Down payment amount and loan type – higher down payments show serious buyers
Requested closing date – can you accommodate the buyer's ideal timeline?
Contingencies around financing, inspections etc. – more contingencies may delay closing
Weigh each component to determine the most favorable option. Don't let emotion cloud your judgment!
Understand Motivations on Both Sides
Think about why this buyer wants your home and what factors may drive their negotiation stance. Are they relocating on a deadline, or is this an investment property?
Conversely, reflect on your own motivations around desired sale price and timeline. This will help you and the buyer find common ground.
Lean on Your Agent's Expertise
Your experienced real estate professional has likely handled hundreds of smooth real estate transactions and can offer sage guidance around counter offer strategies and negotiation next steps. Trust their advice as you work towards a final deal.
With some thoughtful analysis of each party's priorities and a cool-headed approach, you can steer negotiations in a direction that satisfies all stakeholders and seals the deal swiftly!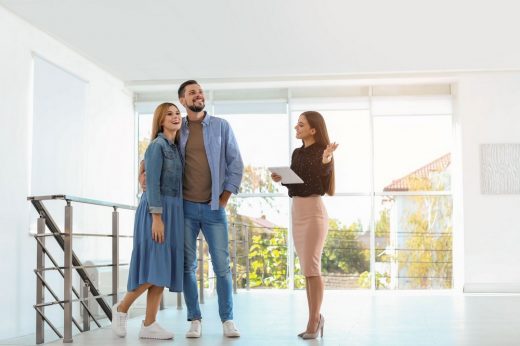 Closing the Deal!
With the right prep work, pricing, marketing and incentives, you can expedite the sale of your home even when inventory is low and buyers competitive. Be strategic, act decisively on offers and lean on your agent's expertise. Before you know it, you'll have a solid sign up as buyers compete to snag your awesome property!
Comments on this guide to How to fast-track your home sale article are welcome.
Buying Property
Buying Property Posts
Design elements to look for when buying a house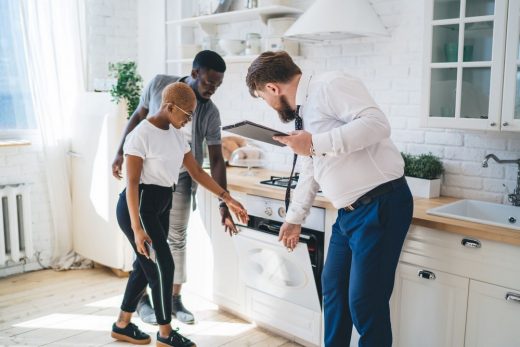 Mistakes to look out for when buying a new build home
Tips for buying a house in Chelmsford, Essex
Building
Residential Architecture Articles
Comments / photos for the How to fast-track your home sale advice page welcome