Chandler AZ, Arizona living, Maricopa County tips, CA real estate, US city home, United States of America house advice
Is Chandler, Az, a Good Place To Live?
October 25, 2023
Before moving to Chandler, Arizona, familiarize yourself with the area. Located in Maricopa County to the southeast of Phoenix, Chandler is a major suburb in the Phoenix-Mesa-Chandler MSA. With a population of nearly 257,000, Chandler is one of the fastest-growing cities in Arizona. Its growth rate is 1.42% each year.
Chandler lies in the East Valley, a short drive from Tempe and Mesa and only approximately 20 miles from Phoenix Sky Harbor International Airport. The city, the lone Arizona recipient of the National Civic League's 61st annual awards, was recognized for its diversity, revitalized downtown, shopping malls, wonderful restaurants, new parks, coffee shops, and annual events. So is Chandler, Arizona, a good place to live?
Public artworks may be found all across Chandler, making it a city with a distinct character and a wide range of desirable amenities. This Maricopa County city is constantly developing as a result of its many well-received hotels, restaurants, and other tourist attractions, which draw new tourists throughout the year. Living in Chandler, Az, means living in a fast-growing IT sector and the fourth largest city in Arizona.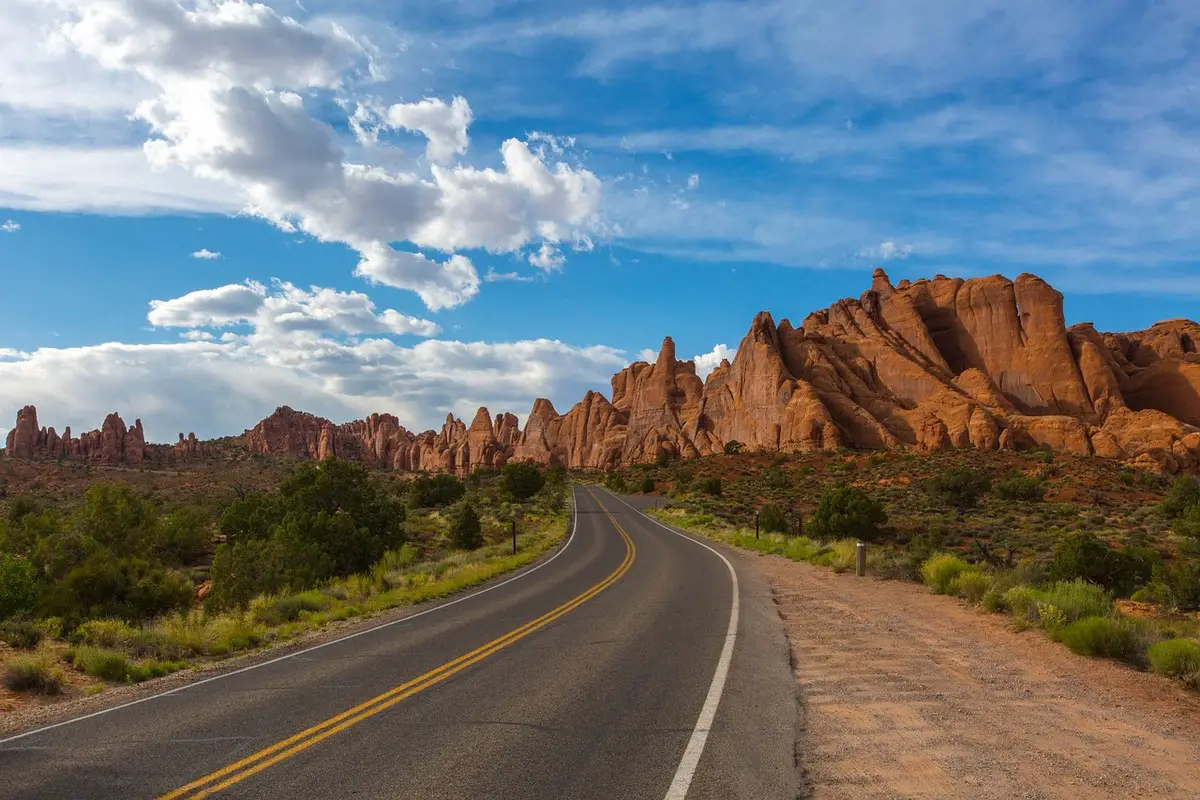 Cost of Living
Is Chandler, Arizona, a good place to live? In case you weren't clear with the way they live, Chandler, Arizona, has a 7% higher cost of living than the rest of Arizona and a 14% higher cost of living than the rest of the United States. While many of the costs of maintaining a home in this Maricopa County city are likely to be within a reasonable range, some are likely to remain constant for locals.
This is one of the factors contributing to the relatively high cost of living. The biggest factors in the 2.2% annual increase in area prices are the higher costs of transportation, housing, and food. Compared to the national average, housing is 56% more expensive, utilities are 6% more expensive, and transportation costs are 3% more expensive in this area.
The median income in Chandler is $64,817 per year, and the median hourly wage is $26.92; therefore, a yearly income of at least $56,000 is recommended for residents. In the city, the hourly wage is $26.92 right now. One average Chandler family brings in $85,796 a year. When compared to Mesa (8.4% higher), Tempe (4.5%), Tucson (8.4% higher), and Phoenix (6.4% higher), the city's cost of living is noticeably higher.
Housing of the Highest Quality
Is Chandler, Arizona, a good place to live or the best location where you would fit? Because it offers such a wide variety of reasonably priced yet luxurious housing alternatives, this Maricopa County community is an excellent location to call home. Even though home prices in Chandler have gone up by 22.1% in the past year, buying a luxury home in Chandler is still a much cheaper option than buying a similar home in the Scottsdale area. When compared to Scottsdale, which is only around 18 miles away, the cost of living in this city is approximately 15% lower than it is in Scottsdale.
Many people who wish to live in a location that is comparable to Scottsdale but spend less money prefer to purchase property in Chandler instead of Scottsdale because of the high pricing in Scottsdale. One of the primary reasons people are drawn to the location is the wide range of housing options that are currently available. There are master-planned communities and small, close-knit communities, and most of them have tennis courts, swimming pools, and other high-end, luxury features.
Excellent Academics
Is Chandler, Arizona, a good place to live or to study? Families that are living in the Chandler, Arizona,  area will have access to some of the best educational opportunities that the city now provides as a result of the territory's location within the Chandler Unified School District. This is because the region is located within the district.
The results of the standardized tests that the state administers reveal that 57% of children are at least proficient in mathematics and that 59% of pupils are proficient in reading. This public school system is frequently ranked among the most distinguished in the entirety of the state of California, where it is located.
This exceptional school system places a strong premium on the academic success of its students and offers exceptional educational opportunities to each and every one of its more than 43,790 pupils. The ratio of pupils to teachers in the district is 18 to 1, and there are a total of 43,790 kids enrolled. The school system is home to a total of 43,790 pupils at the moment.
Opportunities for Employment
Chandler is often referred to as the "Town of Innovation" due to its reputation as a forward-thinking and creative community. Because the city's atmosphere for doing business is so beneficial, not just for established companies but also for newer, smaller businesses, it has rightfully earned the epithet "startup capital of the world".
Chandler has a bright economic future because well-educated professionals and their families want to live there because of the great quality of life. Many electronic industries are relocating to the region because it has the potential to provide better housing, educational opportunities, and recreational opportunities for its residents. The migration is being driven by this move toward a path that is more technologically advanced. In the city of Chandler, three of the most reputable companies in the region, ASML Holding, Microchip Technology, and Fugro, are currently in the process of hiring new staff members.
Weather in Chandler, Maricopa County, Arizona
Deserts are typical in the state of Arizona, where this community is located. The result is a clear, frigid winter and a scorching, dry summer in the metropolis. Most people agree that April, March, and November are the best months to visit, but temperatures in July can soar above 105 degrees Fahrenheit, while January lows average around 41 degrees arch, and November are the best months to visit, but temperatures in July can soar above 105 degrees Fahrenheit, while January lows average around 41 degrees.
Though April, March, and November tend to have the mildest weather, July can reach a scorching 105 degrees Fahrenheit. There are only about 11 days out of the entire year when the temperature drops below freezing. Due to the lack of annual snowfall, Chandler maintains a more constant temperature than most of the rest of Arizona. Chandler receives nine inches of rain a year but has 297 days without clouds.
Chandler, AZ, guide: Maricopa County Arizona living – Closing
Is Chandler, Arizona, a good place to live or to call it home?
Chandler is a great place to settle down for a number of reasons, not the least of which is the city's robust job market and plenty of exciting cultural pursuits. Chandler is a terrific place to call home if you're looking for a suburban atmosphere close to the action of a major metropolis, like Phoenix, without actually being in one.
If you believe Chandler is the place for you and are interested in real estate in Chandler, contact catering in Chandler Az.
Comments on this guide to Chandler, AZ: Maricopa County Arizona living, USA article are welcome.
American Architecture Designs
America Architecture News – latest building updates
Building Articles
Comments / photos for the Chandler, AZ, guide: Maricopa County living, USA – moving to Arizona page welcome.