Mistakes to look out for when buying a new build home guide, Housing investment advice, Building design
Mistakes To Look Out for When Buying a New Build Home
29 Mar 2022
When buying a new build property, you'll need a Snagging Survey which will highlight any issues with the property.
Issues with new builds have been on the rise over the last decade. BuildScan revealed that the average new build property will come with 157 snagging issues, so you shouldn't underestimate the importance of a Snagging List Survey.
This article will highlight the most common mistakes to watch out for when buying a new build property.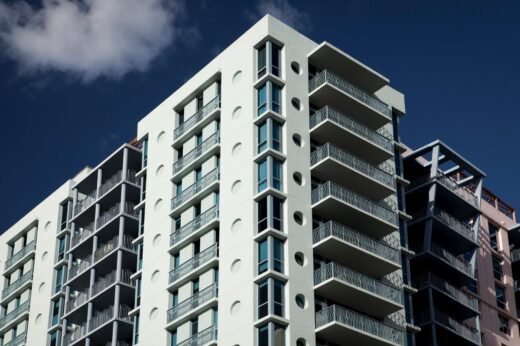 Mistakes To Look Out for When Buying a New Build Property
What If I Notice Issues Once Moved In?
Your new build home will most likely be covered by a NHBC warranty if it was built less than 10 years ago. Mortgage lenders typically require this, making the house difficult to sell without it.
Most popular new build warranties:
Buildmark policy provided by NHBC
BLP
LABC
Premier Guarantee
If you have to sort out an issue while you're living in your new build, it could be worth using self-storage for some of your personal items. Storage is a great way to keep your items protected whether you're in between homes, waiting for your new build to be completed or have to carry out repair work.
Your policy should cover most defects if noted within the first 2 years of buying the property, not including wear and tear. You should get in touch with the builder directly at this point.
Your new build warranty should only cover major defects if noted after 3-10 years of buying the property. This would include structural issues, but anything costing under £1,500 to fix is not included in the policy.
Top 5 Issues with New Builds
Although there are benefits of new builds, they can come with issues. Below we list some of the most common mistakes with new build properties so you're aware of what to look out for.
Cracks in Walls –

Cracking in walls can be a sign of structural damage in a new build. Many cracks are often harmless and are normally settlement, moisture movement or shrinkage. However, as the property is new, these wall cracks could be due to poor foundation work. Problems with the foundation could lead to many more issues over time, so it's vital to get this checked out.

Windows or Doors That Won't Shut Properly –

If your new build property has windows or doors that fail to close, then this can be another sign of structural damage. This is an issue that should be raised and taken care of as soon as possible, as not only is this a security threat, but faulty doors and windows can let in water and let out heat.

Incorrectly Fitted Roof Trusses –Incorrectly fitted roof trusses are another common mistake with new build properties. National House Builders Council will deem any property worthless if the roof suffers from these issues. As the roof is a vital part of the property, this is an issue that will need to be looked at urgently.
Poorly Installed Pipework –

Poorly installed pipework might be another snag on the list and is an issue that would need urgent care. Pipework that was installed incorrectly or poorly will cause water leaks within the property, so it's important this issue is resolved. This can result in serious flood damage, damp issues and a home without a water supply.

Issues With Electric and Gas –

Electric and gas supply issues could potentially be the most dangerous new build snags. If the property is wired incorrectly or the boiler was poorly installed, these issues could be life-threatening.
What is a Snagging Survey?
When buying a new build property, the most appropriate survey is a Snagging Survey. This type of survey acts as a list of all defects that need attention and the surveyor will provide both you and your builder with a copy.
The snagging list will feature both minor and major snags. As the home is newly built, the survey should only flag cosmetic issues such as scratches on any surfaces or walls or incomplete paintwork.
It's vital to address all snags as something that could seem minor might become a bigger problem later down the line.
Comments on this guide to Mistakes to look out for when buying a new build home article are welcome.
Property
Real Estate Posts
How To Become A Real Estate Agent In 2022
Millennials are changing the real estate market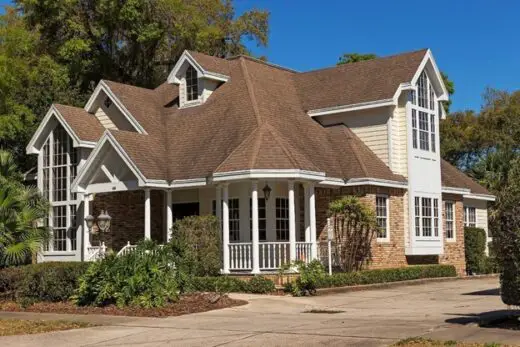 image Credit: Pixabay via Pexels
UK homeowners unhappy with their homes
Building Articles
Contemporary Architecture
Ninja Black Kyoto Hotel, Kyoto, Japan
Architect: Eastern Design Office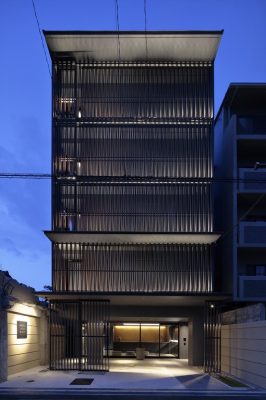 photography : Koichi Torimura, Jeffrey Friedl, Takashi Inaizumi
Hotel Ninja Black in Kyoto City
Comments / photos for the Mistakes to look out for when buying a new build home advice page welcome