How to deep clean your Nashville home guide, TN Home Advice, Tennessee Real Estate Tips
How to Deep Clean Your Nashville Home Before Listing It for Sale
14 Jul 2021
Now that you're in the process of selling your home, you've likely been browsing listings to see how other sellers have presented their properties. While each home has its own standout features, cleanliness is what makes a house of any age or style look versatile and open to new buyers.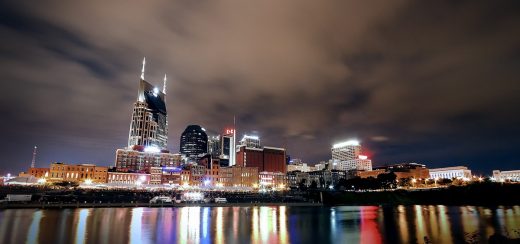 If you want your home to stick out within Nashville's crowded market, deep cleaning your house is a great place to start. Keep reading for a list of the steps that will make your home look fresh and ready for new residents.
Make a Plan
Before you put in too much work, you should look around your home to determine your plan and decide which supplies you'll need. Deep cleaning your entire home is a big task, so you'll need to be organized and prepared to prevent yourself from feeling overwhelmed or discouraged.
Maybe you have a lot of furniture that needs to be moved with large vehicles, cleaning tasks that need special products, or even jobs that are too much for you to handle on your own. In that case, you can make lists of what you need and contact relevant professionals. Look into Tidy TN, a Nashville house cleaning service, if you need extra help.
Get Rid of Clutter
After deciding what resources you'll need, your next step should be to clear out excess furniture and clutter from each room. You can't thoroughly clean with this stuff in your way and you'll notice a big difference when it's removed. Rooms with lots of clutter appear small and cramped, which isn't very appealing. Clear, open rooms make your entire house appear more spacious and allow buyers to envision their own design ideas in your space.
Refresh Floors & Furniture
With less stuff crowding your rooms, you can get to work cleaning the floors, large furniture, and essential fixtures. You can mop tiles and linoleum and polish hardwood for maximum shine. You should also wipe down window treatments, hardware, and light fixtures to get rid of dust and dirt.
Next, you'll want to shampoo your carpets and wash plush furniture as deeply as possible. These soft surfaces absorb stains and odors more easily, so you'll need to put some effort into making them look and smell their best.
Wash Down Appliances
After hitting the major surfaces in every room, clean up your appliances! Clean out your fridge and freezer and wipe down their shelves. Deep clean your oven to make it look new again. Don't forget appliances like mounted microwaves or dishwashers either.
Sort Out Small Spaces
When you're satisfied with the work you've done on your bigger items, move on to organizing and cleaning the small spaces throughout your home that are often neglected. Clean out drawers and cabinets in your kitchen and bathroom, focusing especially on the space beneath your sinks. New buyers may want to check out those areas to ensure that there aren't any marks from water damage, so you'll want them nice and clear.
Focus on Curb Appeal
A hugely important part of preparing your home for sale is to clean and beautify your outdoor spaces. Curb appeal is just as important as your home's indoor appearance, so make sure that your home looks well-kept from the outside as well.
To do this, you can power wash your driveway and deck, spray and wipe your siding, pick up toys and lawn care items from the yard, and trim any overgrown plants. Remember that your home's exterior is the first thing that buyers see in a listing, so you'll need to put your best foot forward.
How to Deep Clean Your Nashville Home
Nashville's real estate market is booming, which means that you are in the perfect position to sell your home quickly and turn an impressive profit. If you follow these tips, you'll have your home spotless and ready for sale in no time at all.
Comments on this How to deep clean your Nashville home, TN, USA, home advice article are welcome.
Tennessee Building Designs
Tennessee Buildings
Virgin Hotels Nashville, Music Row at 17th Avenue South, Nashville, Tennessee, USA
Design: HASTINGS with Blur Workshop, interiors by Mark Zeff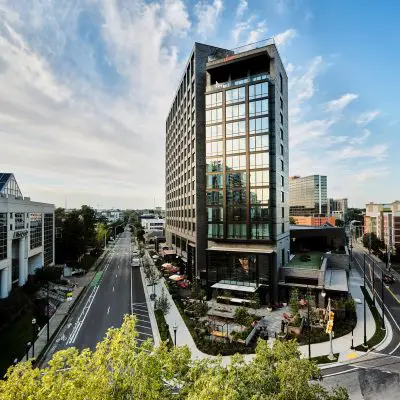 photograph : Justin Cordova
Virgin Hotels Nashville
Germantown Row, Nashville
Design: rootARCH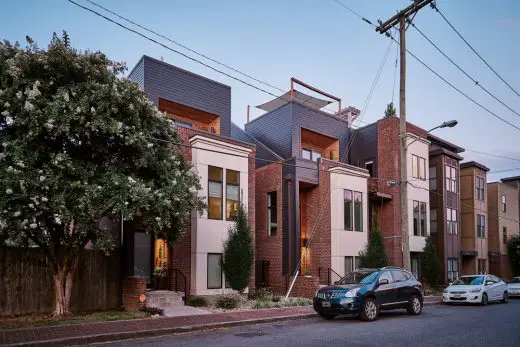 photograph : Daniel Brown
Germantown Row Nashville
5 of best home architects in Nashville
USA Property
water damage cleanup and repair service
Comments / photos for the How to deep clean your Nashville home, TN page welcome