How to choose sliding glass doors and dividers guide, Building UPVC design tips, Property facade advice
How to Choose Sliding Glass Doors & Dividers?
24 Mar 2021
UPVC Sliding glass doors can find optimal use in your home or office in many ways. They help demarcate separate spaces, whether it is your kitchen or dining area or the living room with a balcony.. Again, in offices, it can be stylish ways of cordoning off meeting rooms with glass doors or dividers.
Most people leave it to their interior designers to choose quality products for such construction. However, working knowledge of the requirements will help a home or office owner know what kind of budget they need to set aside. Here are the points that are usually taken into consideration to set up glass dividers or sliding doors:
How to Choose Sliding Glass Doors and Dividers Guide
The first question that designers look into is that, how wide an opening do you need? For instance, if you are considering setting up glass dividers for your office conference room, you need to make it wide enough for groups of people to walk through or at least, a wheelchair. On the other hand, if it is a glass sliding door to your home balcony area, this can be wide enough only for a single person to go in or out.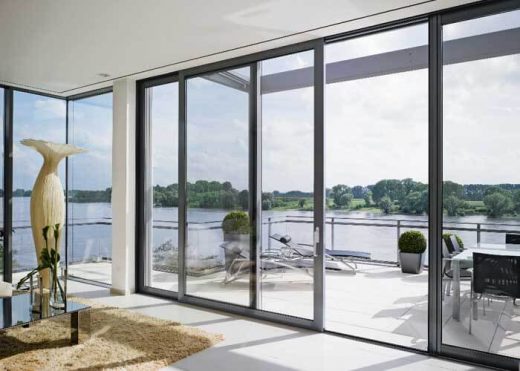 photo : aluminium sliding doors, CC BY-SA 4.0 https://creativecommons.org/licenses/by-sa/4.0, via Wikimedia Commons
Besides the opening size, frame size is also a point to consider here. It will depend on where you wish to place the door or how you wish to use it. For instance, if you need a closet door, it does not need to have a large frame. On the other hand, a room divider will require substantial frame support in comparison. Check out Sliding Doors.
Also, if you do not wish to make the frame much visible, that will also be a choice that most designers will provide. Many wish to see more glass and less of the frame. In other cases, stylish frames can be part of the look overall. In case a sturdy frame is a requirement, many designers blend in the frame design with the overall aesthetics so that it is worth showing off as part of the divider or partition design.
When it comes to setting up a glass office partition or one for your home, your décor specialist will provide you with choices in color and type of glass for such construction. You might wonder how the choice is made which mostly depends on functionality and durability requirements. However, nowadays choices are many, allowing home or office owners to choose as per their property design or style preferences as well.
The classic look is created well with clear glass. It ensures that light filters in from other areas, whether it is the open balcony or windows of your home or that of your office. It also helps people to see what is happening on the other side of the room.
To obscure the view or add in a sense of privacy as required in most office meeting spaces, obscure glass panels are best. You would also want smoked, clear glass which has a good translucent effect overall.
There are many other effects that glass panels can flaunt. You could opt for smoked or frosted glass effects. Many designers offer etching or design on the glass which not only obscures the view but also helps enhance the interior design of the room. Hence, you can choose bright, floral colors or other designs on your frosted glass panels.
After choosing the glass type and design, you also need to consider the glass door frame. These can be standard, silver, white or black designs. Again, if your budget allows, frames can have different effects as well. For instance, they could have a wenge effect which makes the whole look rustic. That is something that is defined by the design of the larger space around the dividers or the glass doors.
Consult with the Right Experts
You could plan the installation of sliding doors or dividers with your professional interior designer all the way by your side. Alternatively, you could seek out information and expert assistance as we provide when you visit website. Once you have all the necessary information, you will feel confident to consult with the right professionals and get the optimal solution as per your needs and budget for such a construction. Ensure that the experts you consult provide you warranty products and services with insurance.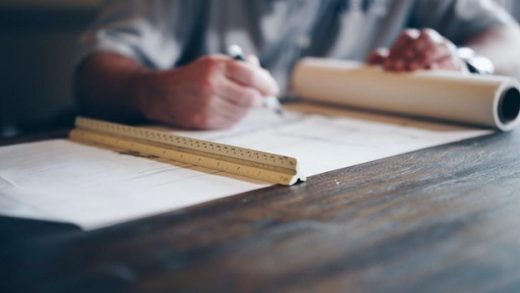 Comments on this guide to How to choose sliding glass doors and dividers article are welcome.
Doors
Doors Posts
How to add special features to your internal door
Hire an expert for installing screen doors with magnets
Building Articles
Residential Architecture
Comments / photos for the How to choose sliding glass doors and dividers advice page welcome