Sliding Door Systems: is Aluminum best choice guide, building envelope, Online property advice
Sliding Door Systems: Is Aluminum the Best Choice for Materials?
3 Sep 2021
Understanding the Purpose of Sliding Division Within Modern Spaces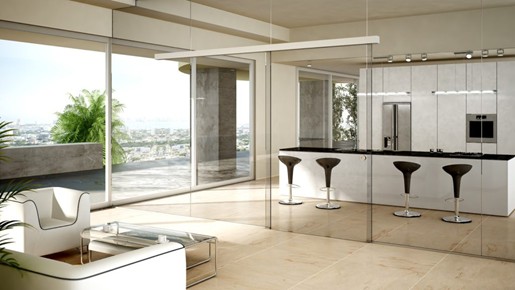 Sliding door systems are very popular in today's builds as clients express the desire for flexible spaces across commercial, hospitality, and residential projects. Not only do sliding door systems save space over commonly used swing door systems, but with modern engineering technology, these systems now come in many shapes and sizes. From corner solutions, to pocket doors and telescoping functionalities, clients now have the luxury to choose a system to suit all individualistic wants and needs.
Why Aluminum is Typically Used for its Track and Frame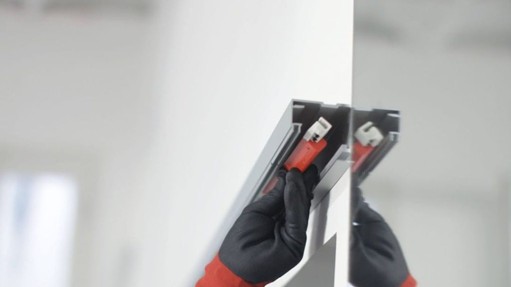 If you are to enter a recently designed space with sliding systems installed, you will likely notice aluminum is used for the mechanics and aesthetic frames of the system. This does not refer to the door, but rather the materials used to give the door its sliding motion and support.
Aluminum is used for its affordability and manufacturing ease. Additionally, aluminum is a material that can be infinitely recycled and reused without material degradation. Using recycled aluminum for manufacturing requires about 90% less energy than mining and processing virgin aluminum, making it an appealing choice for companies aiming to reduce their carbon footprint. ,
KLEIN, Global Sliding Door System Manufacturer, Released an Alternative Solution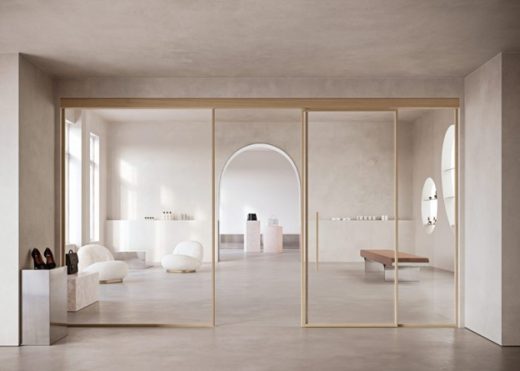 Sliding door system manufacturer, KLEIN, differentiates themselves from sliding door competitors through their company values. This family company was founded almost 90 years ago and keeps their focus strong on quality.
In KLEIN terms, quality extends beyond the door mechanism itself, although important. It considers the quality and ethical sourcing of the materials used, all the way down to the wellbeing of the end-user. This company ensures its systems support natural wood panels or clear glass doors that reduce energy costs and increase mental efficiency.
But they didn't stop there.
KLEIN has announced its newest product line NATURE, a series of oak wood sliding door products designed to transform door systems manufacturing, sustainability and design. Understanding that legacy goes beyond the lifespan of a brand, KLEIN's investment in the new product line underscores the company's commitment to sustainability and circular design.
NATURE draws on a new holistic approach to thinking about products and their impact on people and the planet. Authentic oak wood is the foundation, resulting in a beautiful, durable and sturdy system that will last for years.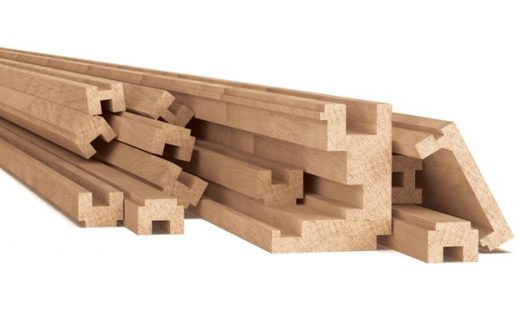 KLEIN sources the oak wood from PEFC-certified controlled logging forests to guarantee its traceability. Furthermore, the use of laminating techniques makes the most of trunk cuttings, the structural qualities of the wood, and the stability of its shapes. And if that isn't enough, the use of chemical-free materials also leads to architectural spaces and interiors that actively contribute to the health of their occupants.
Choosing a non-traditional material used in today's builds offers some skepticism, but seeing is believing. Architects and designers across the US and Europe are already using oak wood sliding systems from KLEIN in their recent projects. Just completed was a co-working space in Barcelona.
So is Aluminum the Best Choice for Sliding Door Systems?
If you ask KLEIN, it isn't about aluminum vs. wood for sliding systems. It is about finding the right choice that suits the clients needs and ensuring quality isn't sacrificed in that decision. Modern industrial spaces may be better suited for aluminum systems where rustic modern spaces can better align aesthetically with wooden materials. The important factor is that the materials are manufactured, `6disposed of, or reused responsibly.
Comments on this guide on Sliding Door Systems: is Aluminum best choice article are welcome.
Doors Articles
Doors Posts
Hire an expert for installing screen doors with magnets
Bifold doors: consider different door design
Do bi-fold doors add value to your home
Building Articles
Residential Architecture
MEETT Exhibition and Convention Centre, Toulouse, southern France
Design: OMA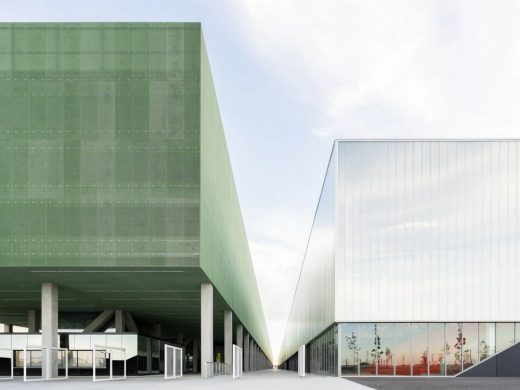 photograph : Marco Cappelletti, Courtesy of OMA
MEETT Exhibition and Convention Centre
Comments / photos for the Sliding Door Systems: is Aluminum best choice advice page welcome