Benefits of hiring a property manager guide, Real estate management tips, Landlord advice
6 Benefits Of Hiring A Property Manager
21 Mar 2021
So you have a property that you are considering renting, but you know nothing of becoming a landlord or even having a tenant. All you know is that you are looking for a way to earn passive income and have the means to purchase a property to do so. If this sounds familiar, why not consider hiring a property manager to undertake the inevitable obligations that come with renting? Here are six benefits of hiring a property manager to help you decide whether this is right for you.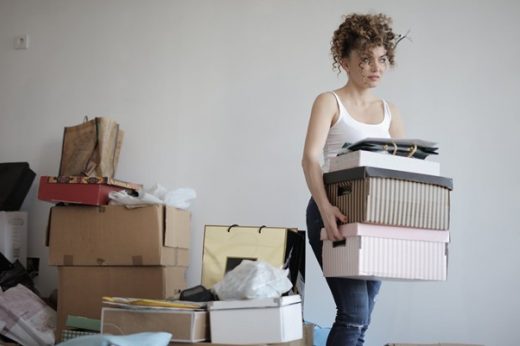 1.   Working with Tenants
Property managers will screen tenants. This involves more than interviewing them but also checking what they say is truthful and they will potentially be good tenants for you to have. Many experienced property professionals will have an application process to obtain information, such as a potential tenant's place of employment and personal details to obtain a credit check on them. They will also be your tenant's first port of call and so will need to quickly establish a positive relationship with them on your behalf. By providing positive customer service, your property managers will show your tenants their interests and welfare is important to you via their professionalism.
2.   Inspections and Maintenance
Property managers will conduct regular property inspections on your behalf to ensure your property doesn't fall into disrepair and that your tenants have a home that is legally compliant. This will also be included in thorough moving-in and moving-out inspections. They will have the relevant experience to know what to look for, which could prevent any escalation in costs in the event of any that may accrue for repairs you are liable for as a landlord.
They are also on hand to help the tenants with any queries or concerns about the property that they may only be privy to because they are living in it. Furthermore, should they find any repairs that require doing, they can organize this on your behalf. Many property managers will have regular professionals they use to repair or maintain appliances, some even have in-house personnel that will regularly ensure your property is safe for your tenants to live in and will not cause you an undue financial burden.
3.   Legal Issues
Property managers are aware of the legal parameters in which you operate as a landlord and will operate in accordance with them to ensure that your tenant will not cause you any potential problems. They will be aware of legal issues concerning code requirements and government regulations. Furthermore, they will be aware of local, state, and federal codes and regulations so that your property is compliant with them. They will also know at what point you may require legal advice in respect of compliance and are also able to represent you in court, in the unlikely event that this should be required.
4.   Financial Issues
Property managers will collect rent on your behalf and will be aware of the legal procedure should it not be forthcoming or a tenant is in arrears. This could involve issuing the owner's rent collection policy or even pursuing legal action for nonpayment. They will prepare financial reports to determine how your property is performing which is a useful tool to have when considering your investments, overall. They can prepare profit and loss statements along with bank reconciliations amongst other financial information.
5.   Go-Between
Perhaps one of the best things about a property manager is they act on your behalf when liaising with your tenant. This means that you do not face being in a situation that you are unfamiliar with, instead of allowing someone who is more experienced in this area to best serve your interest. Furthermore, they know how to handle any potentially difficult situations, like chasing tenants for rent. They are also able to mediate between your tenant and their neighbors, should the need arise. This allows you to keep a professional distance from your tenants in the knowledge that they are being dealt with by experts in the rental sector.
6.   Experience
Another massive positive in having a property manager manage your property is their experience. Their experience means they will not allow a tenant to take advantage of your goodwill, nor will they allow your tenant to live in unacceptable living conditions, which could potentially hold you open to legal action. They have enough experience to not be swayed by emotion but use their professionalism to ensure every party is treated within the legal limits of the law. This means you can confidently leave them managing your property without constantly worrying about it.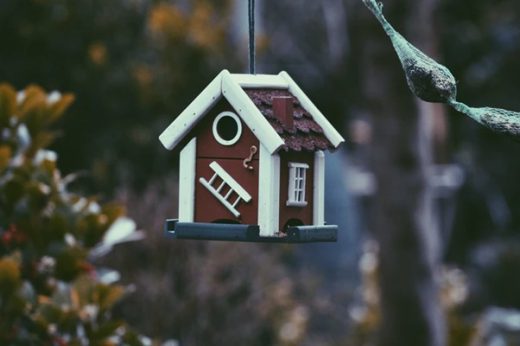 6 Benefits Of Hiring A Property Manager Summary
An experienced property manager will look after your property to the best of their abilities, whilst also ensuring your tenant is safe whilst living there. Their interests are maintaining a successful relationship between you as the owner and landlord with them, as your property manager, as well as your tenants. They will undertake the management of your property, which will leave you free to carry on living your life knowing that it is in good hands.
Comments on this Benefits Of Hiring A Property Manager article are welcome.
Property Management
Real Estate Posts
How To Become A Real Estate Agent In 2022
Reasons why getting a real estate agent is worth it
4 Benefits When You Hire a Buyer's Agent
Home Articles
Residential Architecture
Comments / photos for the 6 Benefits Of Hiring A Property Manager guide page welcome