Importance of having a backup generator guide, Electrical generation tips, Online MEP advice
Importance Of Having A Backup Generator Guide
21 April 2023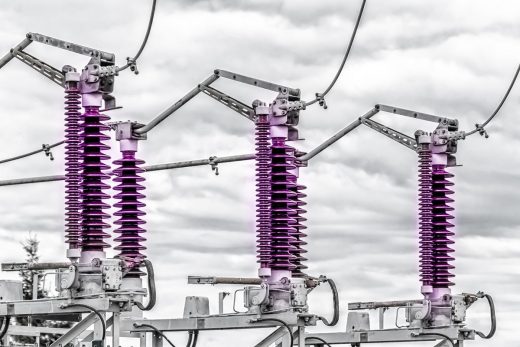 Introduction to the Importance of having a backup generator
Today's business is highly competitive, and you have to invest all your focus on retaining your existing customers and, at the same time, wooing the attention of new customers.
But if your clients get the right services from you at the right time, they might be satisfied, and consequently, you might lose them. So under any circumstance, you can not dare to annoy the king of the markets.
Continuous power shortages are one of the problems that can really distort your hard work toward client retention.
You might say that you cannot have power over almighty nature. But you have the power of technology. Yes, we are discussing generators. A backup generator can do wonders for your business and help you grow continuously. They save you against power cuts with a continuous supply of power.
-Have you installed a power generator in your plant?
There are multiple reasons why you must have a backup generator. This article discusses the importance of having a backup generator in your company.
Importance Of Having A Backup Generator at Home
An electric generator is a device that converts mechanical energy into electrical energy. It generally transforms the fuel-baked power into electric power and continues the supply when there is a power off.
A backup generator has its own importance and plays a positive role in your business development. Let's try to discuss everything with her to understand your importance.
1. Operates In Any Weather Condition
Natural hazards can cause disruption of the electricity supply. But your customers or clients will not be ready to hear these excuses. You can't stop them. What's in your hand is having a backup generator in your company.
Whenever there is a power cut, your backup generator will be active, allowing you to continue your business operation and keep the employees comfortable indoors until the power is restored. So shed all your pressure on a local generator installation company and ride your growth engine without disruption.
2. Long-Running Time
The standby generators are equipped with high-end technology. The high-capacity generator can run for long hours. These generators run on natural gas or diesel. So you are getting a constant supply from the providers.
What you need to have is keeping a stock of it; we mean to make it power ready. A little bit of maintenance, and they serve you long during troublesome hours. You can store diesel for up to 6 or 12 months without much of a quality loss in the fuel.
3. Maintain Your Contact With The Customer
Customers are your ultimate power in business, and you have to retain them through consistent quality service. During power shortages, it might be possible that you fail to reach out to them.
Under such a circumstance, they might be annoyed and discontinue further business operations with you. Have a back generator, and you can serve their needs- order supply, pending work, or after-sales services. Hence with generators, your power supply and profits grow continuously.
4. Security
Security of your equipment in a business is a big business issue. Malicious elements might loot your equipment when an area is troubled by continuous power shortages. You must have a continuous electricity supply to protect your equipment from theft.
In that case, you need to act smart. Installing a backup generator can do you good as it can keep the site lighted and save you from losses. The security of the equipment is a high necessity, and you need to overcome it under any circumstance with the help of generators.
5. High Income
High income is the high priority of the companies. Therefore, if you want to keep your business growing consistently, you must bank on continuity. Back-up generators are one of the few that can provide you with it.
Businesses like transportation and press offices often face shutdowns. This can put the customer's service at risk. Long working hours can bring things. Improper service can be detrimental to your business.
So keep your generators ready to provide continuous power during shutdowns and save yourself from less productivity. High productivity will unquestionably provide you with high-income opportunities.
6. Customization
Customization is one of the great benefits you can have with backup generators. You can customize a backup generator to fit the most important equipment.
The business owners can make this adjustment and get the power that is needed to run the specific machine during power shortages. All you need to do is take expert advice and ask for the customization. It can really help you with your needs.
7. Automation
The backup generators are powered by high-end technology. They will turn off when the charge is complete. It detects the changes in power. When power is off, the monitoring systems get activated, and the power supply gets restored after a certain time.
The backup generators can therefore use the automation to not only save your equipment but also save themselves. This is why the generators of today have a longer life. Automation is the need of the hour, and quality generators optimize the power of automation to help you grow your business,
8. Keeping The Employee Engaged
You might have observed that the employees turn happy and elated during the power disruption. They are happy because they do not have to work. They will always be happy with the news that it will be time for the power to be restored.
But if you use a backup generator, you don't give them the opportunity to continue with your productivity. Disruption always hampers the flow of work, and power generators stop the disruption and help you with continuity. Utilize emergency fuel services, similar to the ones presented by Specialty Fuel Services to maintain the efficient performance of your generators, particularly in instances of power outages.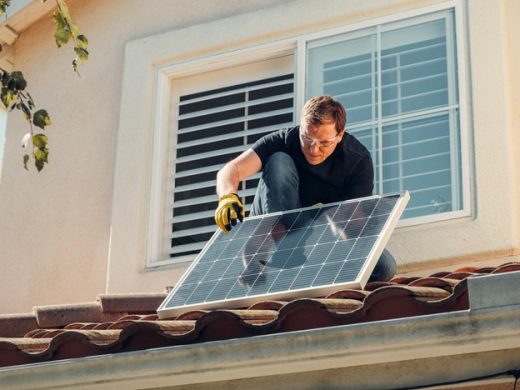 What Else?
Power cuts rob the peace of mind of the owners. These disruptions break the flow of work and hamper deadlines. Consequently, the situation can hamper your image and business relations.
A backup generator is designed based on the pain points of the entrepreneurs and residential areas. Most importantly, they offer the company's key stakeholders peace of mind. This is extremely important to keep the business's health strong enough to sustain losses. So buy a good quality generator and save your business and image.
Comments on this guide to Importance of having a backup generator article are welcome.
Power Generators
Generators Posts
Common home generator mistakes to avoid
Everything to know about generators
Portable, standby, or inverter generators guide
5 reasons your business needs a generator
Home
Residential Property Articles
Backwater House, Norfolk, East England, UK
Design: Platform 5 Architects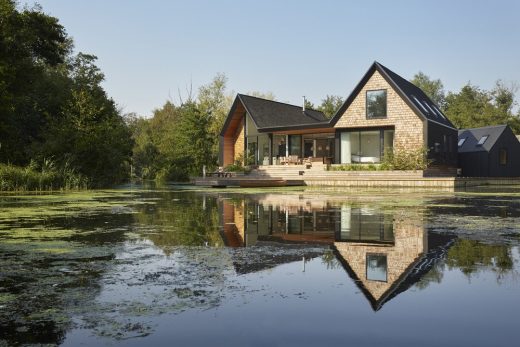 photo © Alan Williams
Backwater House on the Norfolk Broads
Comments / photos for the Importance of having a backup generator guide page welcome