How to build a sales team you can be proud of Guide, Building Design Tips, Online Advice
How to Build a Sales Team You Can Be Proud Of
21 May 2021
Successful salespeople know how to blend the key ingredients of what makes a salesperson great: proven processes with an artful flair, and just the right mix of emotions.
Assembling a team of the best salespeople requires factoring in these key attributes in the hiring and handling of your team.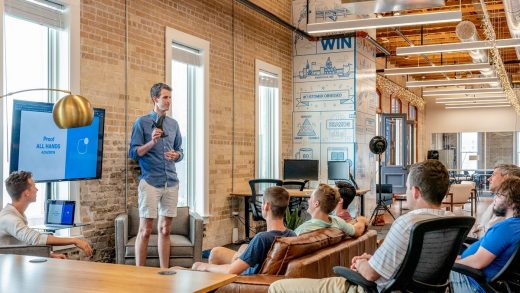 Here are some tips for building a sales team that will hit the right notes and leave you beaming with pride.
Get the recruitment right
To state the obvious, a strong sales team is often a direct result of simply hiring the right people.
The best employees bring not only their educational and technical qualifications to the table, but also their soft skills.
When recruiting fresh team members, it's important to look at the whole picture. Factors like the individual's attitude and hobbies can have a trickle-down effect on a worker's performance. For example, a study by psychologists showed that people who engage in creative hobbies like craft and woodwork perform better at work than those who don't.
So, how do you assess skills other than technical expertise? Ask the right questions in the interview process and you can catch a glimpse into a candidate's character traits.
For example, responses to scenario-based questions like "Tell me about a time you disagreed with your supervisor" can uncover a person's willingness toward honesty and clue you in on whether they have the right personality to slot into your team.
Where possible, consider engaging the services of trained professionals, like Culver sales recruiters, to lend a hand in the hiring program. The long-run benefits of a first-class sales team will typically outweigh the cost of a pro recruiter.
Lead by example
Typically, when a leader is committed to training, onboarding and ongoing development, employees will catch the same vibe.
Becoming the best in sales often boils down to continuous learning. Make an effort to take part in self-improvement courses, the best sales programs, and other initiatives. Displaying an eagerness to learn will often rub off on your team.
Also, take time to show an interest in your employees outside of work. Catch up with your team personally to show the importance of forging positive relations in and out of the office, as this can lead to a smoother team flow.
Encourage team efforts
According to Leap Job, only 2% of cold calls end in an appointment. When it comes to sales emails, HubSpot points out that the average open rate is 20.94%. These statistics shine a spotlight on the obstacles that salespeople need to overcome to come out on top.
The pressure that salespeople deal with can often lead to high burnout rates. Research by Employment Hub reveals that 60% of salespeople find that being part of a solid team helps reduce burnout, allowing the team to stay sharp.
In addition, your sales team members will usually have varying strengths and weaknesses. Encouraging your team to work together helps to capitalize on the collective strengths of the team.
Team collaboration also helps to cover up team members' areas of weakness. The team can then harmonize and pack a stronger punch together.
A vibrant team effort also entails a healthy level of rivalry. Consider using strategies that stir up a sense of friendly competition, like creating a leader board and bonus program that rewards top performers.
Give the right incentives
Statistics indicate that companies with an effective reward program showed a 79% higher success rate in meeting targets than other companies.
Getting a grasp on your team's best-fit reward structure is often important to keep your team members performing at their best.
There is no one-size-fits-all approach to incentives; you'll often land on the best reward strategy through trial and error. Test out different combinations of monetary and non-monetary rewards until you find one that clicks.
Besides bonuses, you can give your team rewards like time off and allow them to make autonomous decisions on key issues, which often acts as a powerful incentive. For instance, autonomy allows your team to fully express their personal flair, which can often push sales.
Be clear about expectations
Set measurable, clear targets that are within reach to give your team a sense of security.
When salespeople don't have clarity about what is expected of them, they tend to develop fear, which clouds judgement.
Fear and uncertainty also get in the way of emotional control. If your team members fail to handle emotions, they often won't resonate well with customers.
By acing the hiring process and keeping everyone motivated, you can build a top-notch sales team to cement a solid foundation for your business.
Comments on this guide to How to build a sales team you can be proud of article are welcome.
Buildings
Architecture on e-architect – related typologies:
Making Your Commercial Building Sales Worthy
Most Popular Ways to Automate Business Processes with Salesforce
Office Building Designs
Carlsberg Central Office, Valby, Denmark
Design: C.F. Møller Architects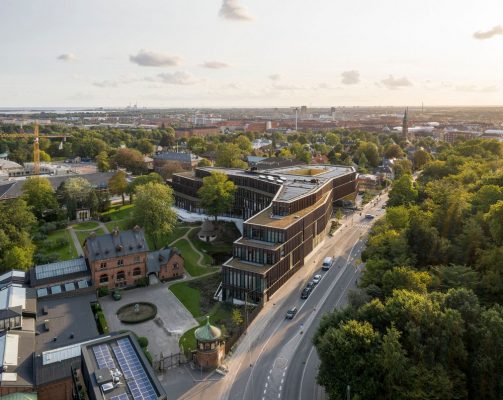 photograph : Adam Mørk
Carlsberg Central Office Valby
New office building for Nordea Bank, Denmark – this new commercial property was shortlisted at World Architecture Festival 2018 Awards
Design: Henning Larsen Architects + Signal Architects + SLA Landscape Architects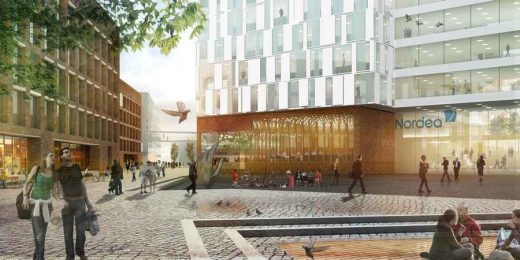 image © Henning Larsen Architects
Nordea Bank Ørestad North Office
Comments / photos for the How to build a sales team you can be proud of advice page welcome