6 Tips for making your commercial building sales-worthy, Office property design tips, Online advice
Tips for Making Your Commercial Building Sales-Worthy
3 Nov 2021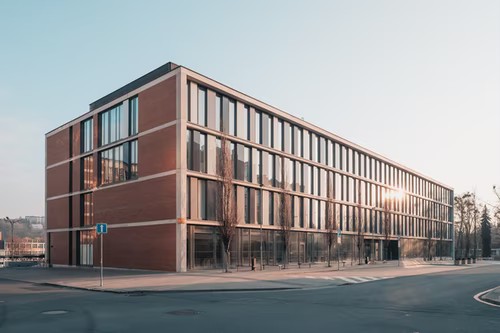 image source : Michal Nevaril on unsplash.com
Is it time to move your business to a new location? That means you'll have to prepare your existing commercial property for resale.
The best way to get your property sold quickly is to make sure the building is sales worthy. This relates to everything from general repairs to enlisting a commercial plumbing service for maintenance.
Some Quick Fixes for a Fast Sell
If your building has recently been used, it might still be in very good condition. On the other hand, if the building has been empty for some time, it might need some TLC to make it sales-worthy. What are the quickest ways to add value to your commercial property?
Fix the Plumbing
One of the first steps to ensuring your building is to do a maintenance audit on the plumbing. Australian legislation has very specific guidelines to comply with regarding backflow testing and the installation of thermostatic valves.
Having a commercial plumber do a full audit will identify any potential problems. Once the necessary services, upgrades or repairs have been done you can easily add this benefit to your sales pitch.
A potential buyer will be relieved to know they don't have to spend additional money or time arranging for the commercial plumbing to be upgraded. The good news is you can include the money spent on the plumbing maintenance to your initial asking price! Always consider the best use of your office space.
Improve the Curb Appeal
Irrespective of where your building is situated, if it looks dilapidated or neglected it's not going to sell. Commercial buildings that don't look appealing can often stay unsold for a considerable amount of time.
Curb appeal is a term that expresses how appealing your building looks from the outside. So, if you're standing on the curb, what is the first impression your building creates?
Some of the most prominent ways to improve your building's curb appeal include the following:
Give the building exterior a fresh coat of neutral coloured paint
Repair and clean any damaged windows
Ensure any outdoor light fixtures are working
Maintain any gardens or landscaping around the building
Check any security features – ensure they're working as they should
Doors and other outdoor fixtures should be in good condition
Check the Roof
One of the must-do items on your list of repairs has to be the roof. A roof that leaks or has visible damage will be an instant put-off for any potential buyer. Aside from the repairs, ensure the roof is clean and free from leaves or other debris.
As with commercial plumbing, you'll make the money spent on repairs back when the building is sold. Roof repairs also include any gutters or fixtures that are on the roof. Adding a roof ladder on the side or back of the building is another way to increase the value.
Fix Up the Parking Lot
If your commercial building has a designated parking lot, it's important to make sure it's not neglected. If the parking lot has gates or fences, make sure they're still in good condition.
Give the parking lines a fresh coat of paint and fix any damages to the parking area such as potholes or cracks. If the parking area has a roof, ensure that it's still in a good, safe condition.
Spruce Up the Interior
When it comes to the interior, it's important to make your building appealing to a potential buyer. Some of the quick fixes for your interior can include the following:
Add a fresh coat of paint
Check for minor repairs
Clean carpets and floors
Clean up any clutter left by previous tenants
Ensure the kitchen or canteen is clean and appealing by hiring commercial cleaners in Miami.
Have your commercial plumber check all plumbing fixtures
The commercial plumber can also check and service your sprinkler service
Do Some Research
Before you invite potential buyers to the building, do some research on the surrounding area. Being able to tell possible investors why a commercial building in that area is a good idea, will go a long way.
Research these points:
What type of other businesses are in the vicinity?
What are the benefits of having a business in the area?
Why is your commercial building a better option than others in the area?
If your building doesn't have parking, where are the nearest parking areas?
Share the positive business results the property has had in that area
Being able to provide potential customers with this type of information will spark their interest in the building. If a buyer can see their business generating ROI in your property, you'll be able to sell sooner than expected!
Making Your Commercial Building Sales-Worthy – Final Thought
Having a commercial building that isn't being used is a waste of a good investment. If you've decided to finally put your old building on the market, it's important to give it a mini makeover.
Some minor repairs and maintenances will go a long way to ensuring your building looks appealing. And that's more likely to sell without too much hassle!
Comments on this Tips for Making Your Commercial Building Sales-Worthy article are welcome.
Commercial Building Design
Office Architecture Posts
B House, Rose Bay, near Sydney
Design: Bruce Stafford Architects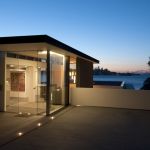 photo © Karl Beath
B House Rose Bay
Skylights for commercial buildings
Comments / photos for the 6 Tips for Making Your Commercial Building Sales-Worthy page welcome