How long should you stay in a sauna, Comfortable hotel pampering, Spa massage services
How Long Should You Stay in a Sauna
24 January 2023
A sauna is a fantastic luxury that provides several benefits, including health. Saunas have long been recognised for assisting frequent users in improving their circulation, purifying their bodies, and reducing stress. However, if you are wondering how long should you stay in sauna , it depends on the person to person. However, you must be a responsible sauna user to avoid causing harm to yourself by excessive misuse or inappropriate use. Continue reading for some crucial sauna advice.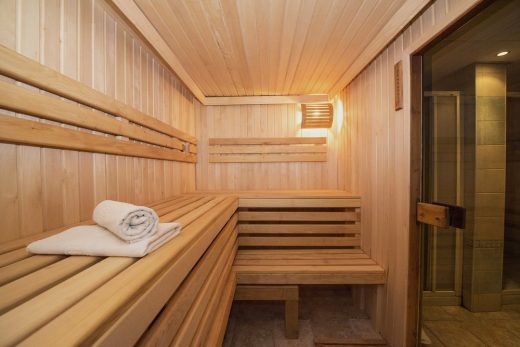 Tip 1: Before utilising the sauna, ensure it is adequately equipped with safety devices.
Before using a sauna at a local health club or a friend's house, be sure it has all the necessary safety equipment. All saunas should have safety railings surrounding the heating unit. These units grow extremely hot, frequently reaching temperatures of over 500 degrees Fahrenheit, and they can inflict severe burns if someone falls over one or has hot vapour blasted up on them. The rails assist in avoiding this and guarantee safe use.
Proper ventilation is another crucial safety component. A fan system or a tiny vented aperture in the ceiling should be installed in the sauna to allow heat to escape and fresh air to enter for breathing. Without these elements, the sauna's interior might accumulate carbon dioxide, causing disease or, in the worst-case scenario, death.
Tip 2 – Consider any exceptional health and safety considerations.
Almost everybody may benefit from spending time in a sauna for short amounts. However, certain persons should limit or refrain from using saunas for apparent reasons. Pregnant women should avoid using saunas at any point in their pregnancy. Extreme heat can produce contractions in all women, leading to preterm birth or miscarriage in pregnant women. High temperatures may potentially cause prenatal harm, increasing the likelihood of birth abnormalities. Before utilising a sauna, those on prescription drugs should check with their doctors.
This is especially true for anyone diagnosed with a circulatory or neurological disorder, such as hypertension, diabetes, or epilepsy. In certain situations, the high temperatures in the sauna might intensify the effects of the medicine, causing acute dizziness, heart palpitations, seizures, or death.
A sauna may be calming for anybody, particularly for weary muscles, joints, and the back. Unfortunately, this experience must be kept to a reasonable length of time. It is often suggested that anyone utilising a sauna restrict their duration to 15-20 minutes at a time. In addition, sauna users must stay hydrated since saunas cause excessive perspiration, which depletes the body of minerals and water. When utilising a sauna, the general guideline is to trust your intuition. If you feel unduly weary, disoriented, queasy or strange, it's time to exit the sauna and get some fresh air.
Summing up
By following the advice provided above, you will be able to reap the various benefits of sauna use. Being safe involves being a wise consumer, and following suggestions can help you become an intelligent sauna user. You will experience a warm sensation throughout your entire body. You will feel free and almost outside your body as you release tension and relax your muscles.
Temperature and sauna time are highly depend on person to person. However it is highly suggested to follow all the instructions written or given by sauna owner.
To get the ideal temperature for your sauna, you must experiment under the supervision of team member. Always listen to your body and leave the sauna if you begin to feel dizzy or weak.Keeping hydrated when utilising a sauna is critical since the heat causes sweating and fluid loss, and you may already be dehydrated or short on electrolytes after your workout.
When utilising a sauna after an exercise, wait until your heart rate has returned to normal before entering the sauna. This can help limit the possibility of over-exertion or other adverse effects.
Comments on this How Long Should You Stay in a Sauna article are welcome.
Architectural Design
Architectural Designs
Spanish Architecture Designs – chronological list
Jané Winestore, Tarragona
Architects: Chu Uroz & Carmelo Zappulla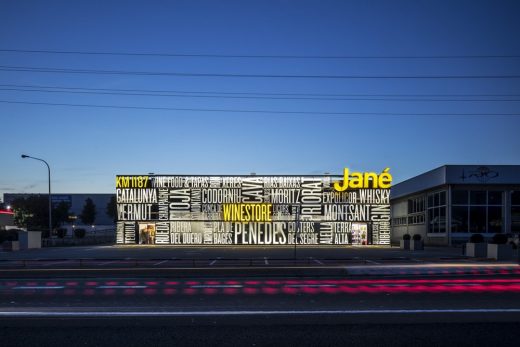 photograph © Adrià Goula
Jané Winestore in Tarragona, Costa Dorada
New House in Santa Pola, Baix Vinalopó, Valencian Community, Spain
Design: Fran Silvestre Arquitectos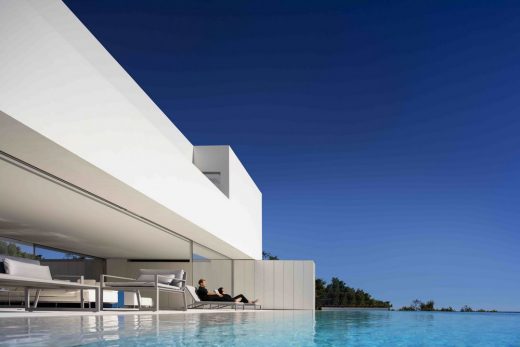 photo : Fernando Guerra, FG + SG
New Property in Santa Pola
Property
Contemporary Property Articles – architectural selection below:
Comments / photos for the How Long Should You Stay in a Sauna page welcome