How easy is it to buy doors online Advice, Building Product Purchase Tips, Guide
How easy is it to buy doors online?
25 Aug 2020
When it comes to interior décor, in the past, everything had been done in person – you went to your local furniture or bathroom or kitchen shop, you chose your items and went home to wait for delivery. Even today, there are still certain things we feel we must always do 'in person'. Buying a sofa so you can see how comfortable it is and picking carpet so you can feel how plush it is whilst also checking the exact colour are just two of them.
But when it comes to other things, it all becomes a bit of a grey area. Would you buy a kitchen without seeing it in person? What about a dining table and chairs? Wallpaper samples can get sent in advance so the risk is low there and there is always the option to return certain items. Then what about things such as your internal doors? Online retailers such as Internal Doors UK have been selling doors via the internet for some time now so there must be plenty of people having success. So how easy is it to buy your doors online?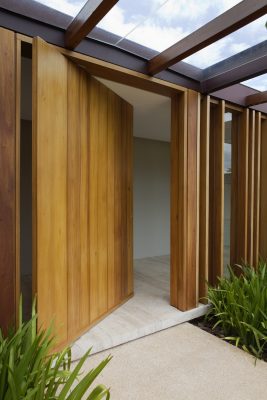 photo courtesy of architects office
Door Range
Given the changes in buyer and retailer behaviour, you will now find that if you go to a physical shop, you won't even get to see the full range of products they sell. Having a large showroom in order to showcase everything available costs such a lot of money that many retailers forego this and instead have only a limited selection available to view. The rest can be seen via their website or catalogue anyway, totally defeating the point of going to a shop in the first place! If they don't have a lot of extra products on their website, it usually means their door range is smaller too.
Buying online allows you to browse the range at your leisure and there is usually someone available on the phone or online chat to ask questions if you need to.
Door Cost
Having multiple showrooms in multiple locations can be an extremely expensive business which is likely to drive up the price of the items they sell to cover the cost of the overheads. The beauty of buying online is that most companies need to remain competitive or they will simply price themselves out of the market. You will have access to a huge number of online retailers all vying for your business so you are far less likely to pay more than you need to. Just do a little checking to make sure before you buy!
Door Delivery
Everyone shops online these days for their food, clothes, tech and even medication so the delivery infrastructure is one that is well set up to bring your items to you whenever and wherever you want them. This flexibility and ease of process can make your life a lot easier when you are buying several bulky items such as doors!
The retail world has changed a lot in recent years and it's easier than ever to get exactly what you need at a price you are happy to pay by ordering online – and doors are no different!
Comments on this How easy is it to buy doors online? article are welcome
Doors
Doors Posts
Help from a Professional Locksmith
What is So Special about the Magnet Screen Door
Bifold doors: consider different door design
Do bi-fold doors add value to your home
Most Popular Door Styles for your Home
Articles
How COVID-19 changes the way we work
How COVID-19 changes the way we work
COVID-19 Remote Working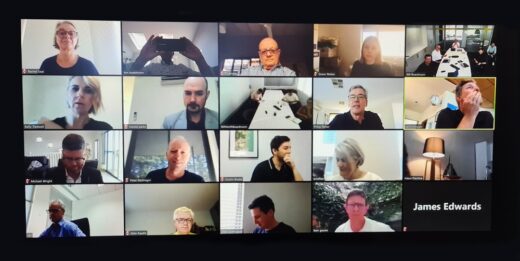 COVID-19 Remote Working
The impact of coronavirus on the property market
Coronavirus on the property market
Comments / photos for the How easy is it to buy doors online? page welcome