How do cranes work in construction guide, Building site heavy machinery, Demolition project lifting advice
How Do Cranes Work? A Guide For Construction Projects
12 March 2023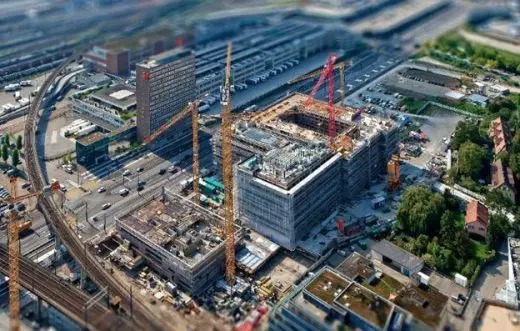 Cranes are essential for many construction projects, but exactly how do they work? In this guide, we'll explain the basics of crane operation and give you a rundown of the different types of cranes. Whether you're planning to use a Zoomlion crane for lifting materials or moving heavy equipment with an Ormig crane, this guide will give you all the information you need to make your project a success.
What are cranes and how do they work?
Cranes are versatile tools used in a variety of settings from industrial sites to construction zones. The machinery allows human operators to lift and move objects that would otherwise be difficult or dangerous. Constructions such as bridges, skyscrapers, ships and more have been formed with the use of cranes due to their unparalleled capabilities.
A crane is a complex machine that consists of many different components to enable the precise lifting and transport of materials. The primary component of a crane is its arm, which is made up of several sections that are joined together by a series of pivots. This arm supports the load being lifted, and it's operated by a winch, cables and pulleys. The winch is powered by an engine or electric motor and helps to move the load along the arm.
The cab of a crane contains all the controls needed for operation, such as joysticks or levers that raise, lower and tilt the arm, as well as speed dials for controlling the winch. It also typically contains a monitoring system that provides real-time information about the crane's operation and load capacity. They are also equipped with security features like emergency stops or anti-collision systems that detect any nearby objects.
The different types of cranes available for construction projects
Construction projects are vast and complex, requiring various specialist tools to ensure the project runs smoothly. Cranes are an essential part of this process and come in many different shapes and sizes to meet different weight-lifting requirements. Whatever type of crane is required for the job, they all play important roles and here are some examples.
Tower crane
The tower crane is the most common type; they are easy to set up and can reach huge heights when telescoped up correctly. They are less mobile than other cranes but are more suitable for large buildings such as city apartments or skyscrapers.
Mobile cranes
Mobile cranes have powerful engines, enabling them to move around sites with ease, often with counterweights attached as needed. They are better suited for small to medium-sized construction sites where the buildings are not too tall. It allows for moving larger materials around the site with ease.
Overhead crane
The overhead crane, although more expensive than other types, can carry loads all around the construction area thanks to its fixed position on a track or ceiling. It also offers the most controlled and comfortable movement for heavier loads.
How to select the right crane for your project
When selecting the right crane for your project, the first factor to consider is safety, you'll need to be sure that the crane you choose has all of the necessary certifications and can handle the workload you require. Additionally, ensure that enough consideration is taken into account when it comes to factors such as height and weather conditions, as both can severely affect how a crane operates and performs.
You should then look at the type of crane most suitable for your worksite. Ask yourself if the crane needs to be mobile; should it move around the site easily? It is also essential to consider the exact measurements of the items you need to transport and the heights and lengths they need to move. This will ensure that your chosen crane can do the job easily.
Rental companies are usually happy to provide advice in regard to safety measures pertaining to cranes, too if you ask them, so don't hesitate to seek out professional help if you're unsure. Taking the time to research and evaluate what kind of crane you require will avoid issues down the line.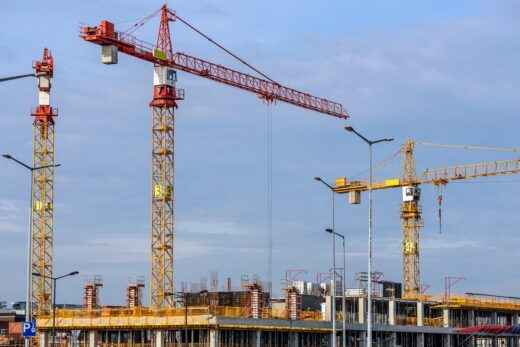 Tips for operating a crane safely and efficiently
Operating cranes is no easy task, and it takes a skilled operator to do it safely and efficiently. The key to successful crane operations lies in following safety guidelines, as well as understanding the basics of good crane operation. This includes things like positioning the crane, knowing your load limits, and basic machine components while communicating effectively and staying alert.
Don't forget to inspect the entire machine before each use to ensure everything is running properly, as this is overlooked. Issues can arise when unexpected failures of components occur so do what you can to avoid this happening to you.
Photo by Ricardo Gomez Angel on Unsplash
Comments on this guide to How do cranes work in construction article are welcome.
Cranes
Cranes Posts
Rental cranes for tough jobsites
Guide to choosing the ideal truck-mounted crane
Builder's guide to 7 types of construction cranes
Building Design
Building Design Posts
Guide to choosing the ideal truck-mounted crane
Builder's guide to 7 types of construction cranes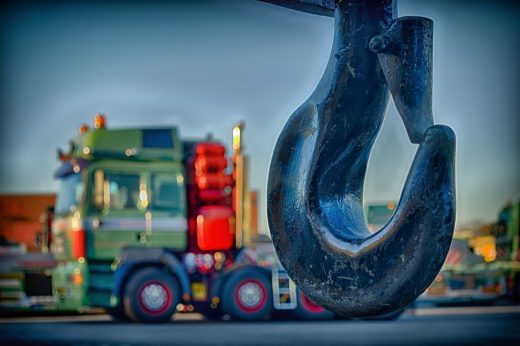 Buildings
Residential Architecture Articles
Comments / photos for the How do cranes work in construction advice page welcome